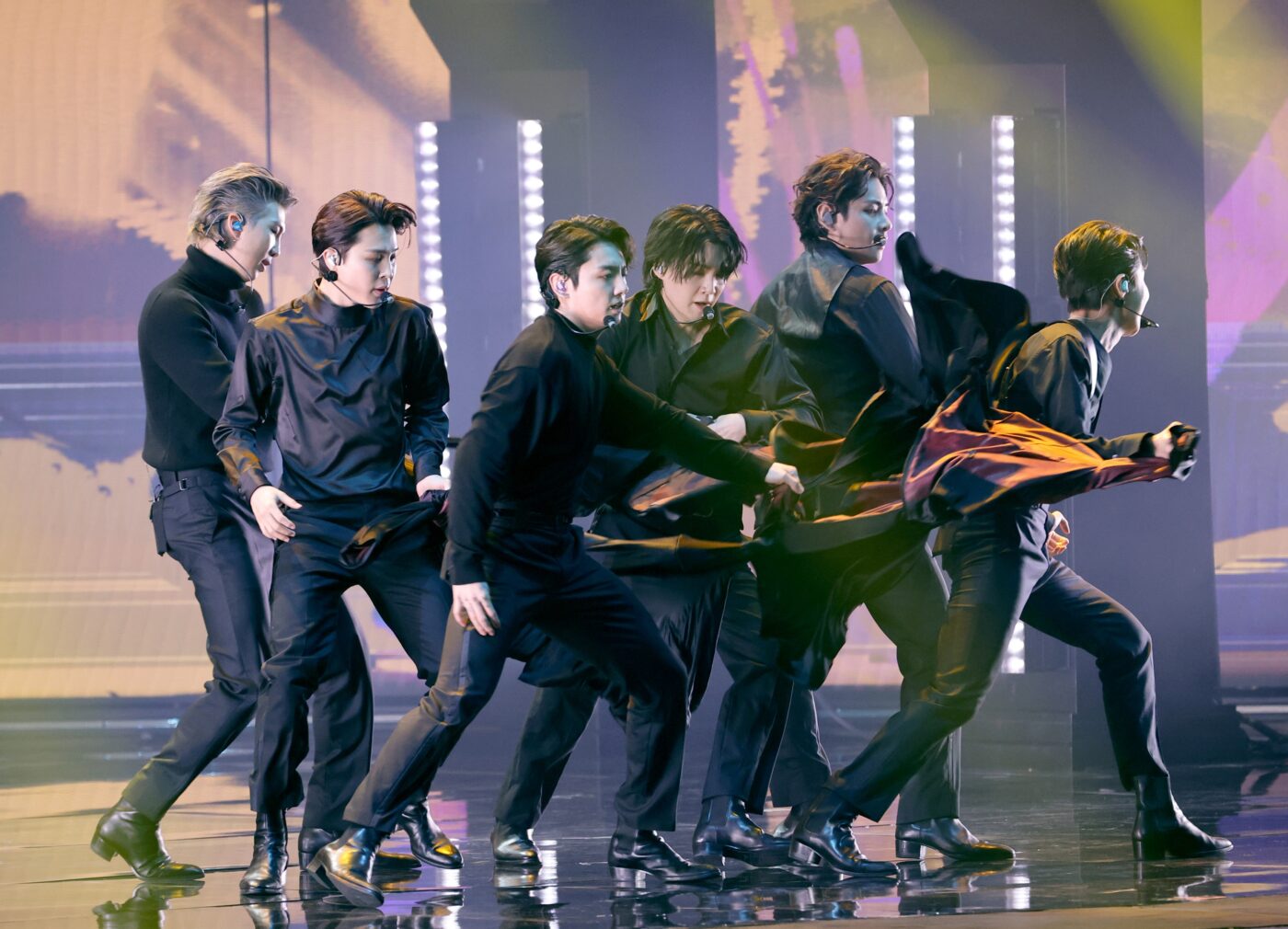 BTS generated over $118 million in revenue from their concert tour last year, according to reports.
Touring Data has released its list of the top 20 global artists who earned the most from concert sales in 2022. According to the data, BTS earned $118.28 million (approximately 158.6 billion won) from 1,688,126 ticket sales across seven shows last year, ranking them at No.17 on the top 20 list. It's worth noting that BTS is the only artist on the list who made it with less than ten shows.
Their revenue per session amounted to $16.89 million, which was the highest among all the other artists, and the number of tickets they sold per show was 241,161, the second-highest after Coldplay who sold 590,000 tickets per show.
Meanwhile, BTS's agency HYBE recorded 1.7 trillion won ($1.28 billion) in revenue for 2022 alone. According to the data released at the time, the K-pop sensation reportedly accounted for more than half of the sales collected by their agency.
>> BTS Fans Outraged Over HYBE's Ticket Price Inflation
Source (1)