SE7EN and Lee Da Hae have tied the knot on May 6th, in a beautiful wedding ceremony.
The couple exchanged a romantic kiss and promised each other eternal love, as guests showered them with blessings in a hall adorned with an abundance of flowers.
The ceremony was emceed by Kim Jun Ho and Jo Se Ho, while Taeyang, Gummy, and Bada serenaded the couple with a celebratory song.
Many celebrities graced the event, including Teddy, Daesung, Super Junior's Eunhyuk, Dong Hae, Kyuhyun, Hee Chul, Kangin, Lee Soo Hyuk, Park Si Yeon, and Kwak Si Yang.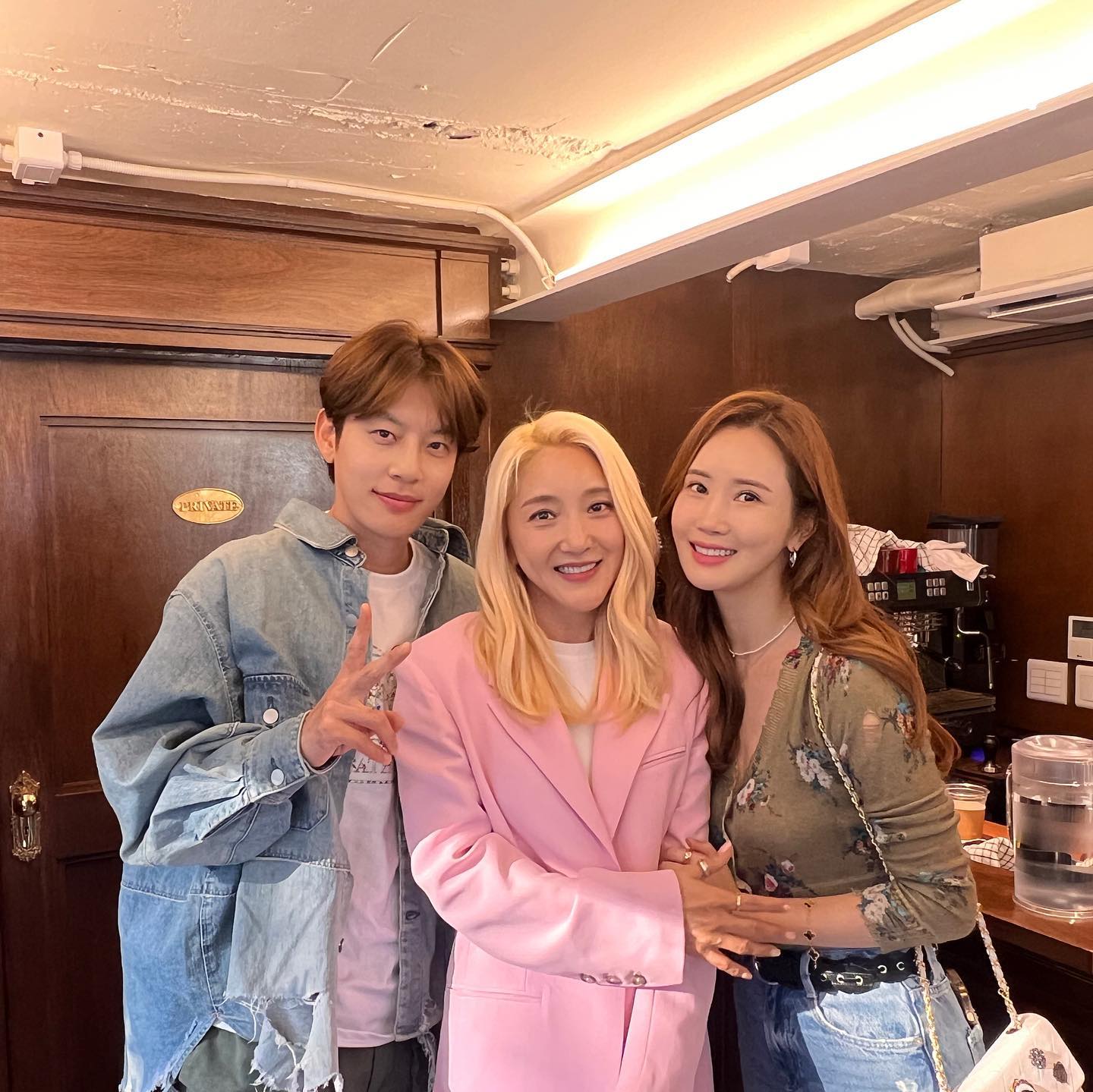 Bada, who has been friends with the couple for a long time, took to her Instagram on the same day to congratulate the newlyweds. She wrote, "Congratulations to Dong Wook and Da Hae on their marriage. I have been friends with them for a long time, 23 years with him and 15 years with her. I have seen them show love and care for each other over the past eight years, as they grew as individuals and tried to understand each other. After years of lovey-dovey moments, they are finally getting married. Please wish them congratulations and blessings as they embark on a new journey together," and shared a sweet photo of herself with the couple.
SE7EN and Lee Da Hae, both born in 1984, admitted to dating in 2016 and announced their marriage in March after eight years of dating.
Source (1)