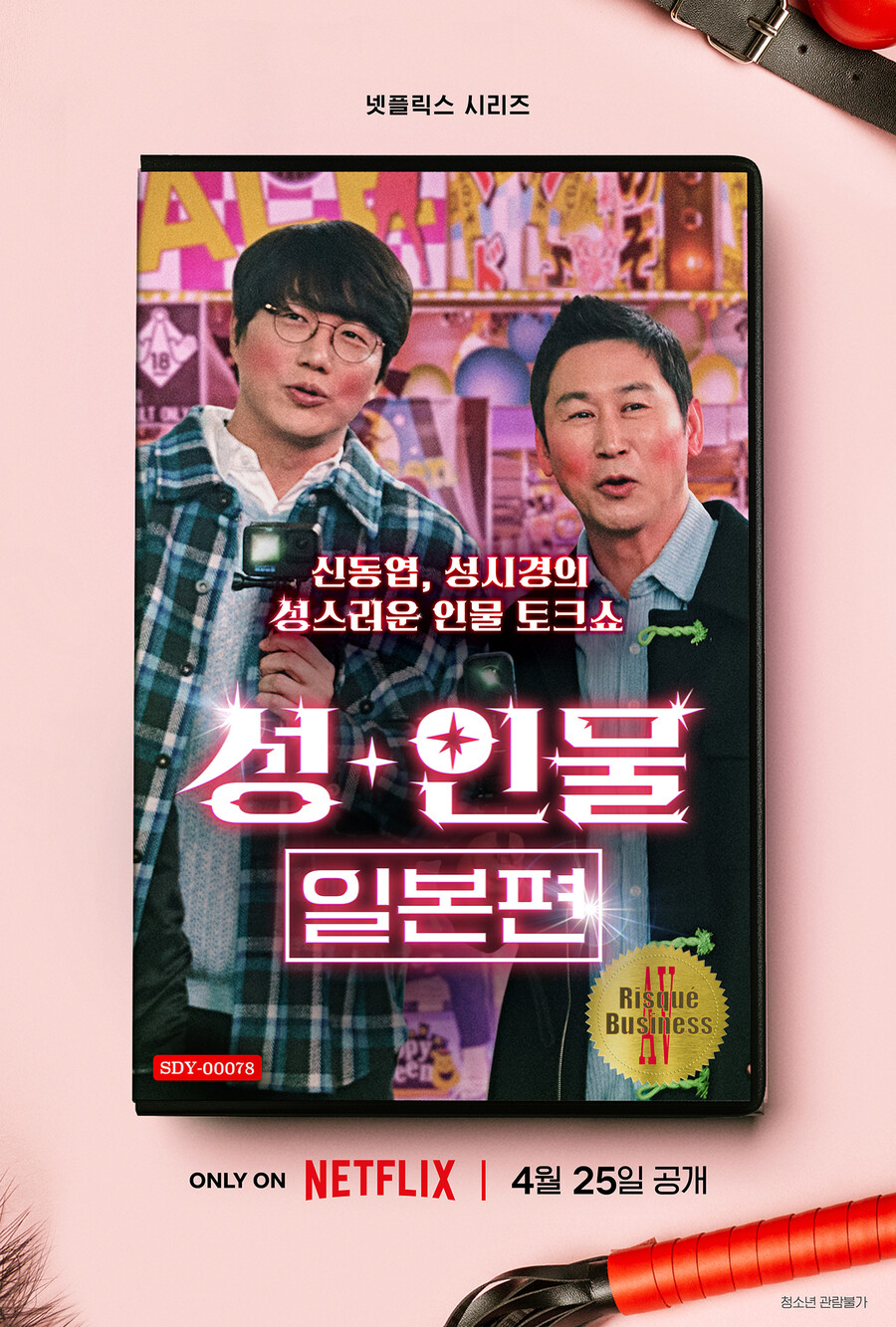 Shin Dong Yeop, a television personality who has been hosting Animal Farm for 23 years, is now facing calls from some viewers to resign from his position as host.
The website for Animal Farm has recently been inundated with posts demanding that Shin Dong Yeop step down from his role as host. This is due to his appearance on a Netflix entertainment show called Risqué Business: Japan, where he interviewed Japanese pornography actresses to shed light on the industry.
In one of the episodes, Shin asked actresses such as Minami Aizawa, Yuna Ogura, and Mao Hamasaki about their income from filming adult videos and why they believe the industry is necessary. Minami Aizawa replied, "In my case, I can just buy the luxury goods I want," while Mao Hamasaki said, "I can buy a Porsche with it," surprising Shin Dong Yeop. 
When asked why they think adult videos are necessary, Aizawa and Minami replied, "In Japan, there are diverse genres of pornography. Even trivial things that no one else can sympathize with are acknowledged. In that sense, I think it's a necessary industry that reduces crime rates," and the three actresses even said that "Adult vidoes are their life," "Their work is a record of their lives," and "The industry is like their parents who gave birth to them."
After the show aired, some people raised concerns that although producing and distributing adult content is illegal in Korea, treating it as a part of Japanese culture could lead to possible associations with sexual exploitation and prostitution in South Korea.
Some also demanded Shin Dong Yeop's departure from Animal Farm, saying, "Does it make sense for Shin Dong Yeop to host a program watched by families and children, while also talking with Japanese pornographic film actresses?", "To establish sexual ethics and prohibit prostitution in Korean society, we need to exclude an emcee who conducts sexual broadcasts on terrestrial TV," and "Animal Farm is a program enjoyed by children, too." 
On the other hand, there were also voices supporting Shin Dong Yeop. They said, "It's natural for a TV personality to host various programs," "It didn't cause any social controversy, so why should he resign?" and "What's the problem with adults appearing in adult entertainment?"