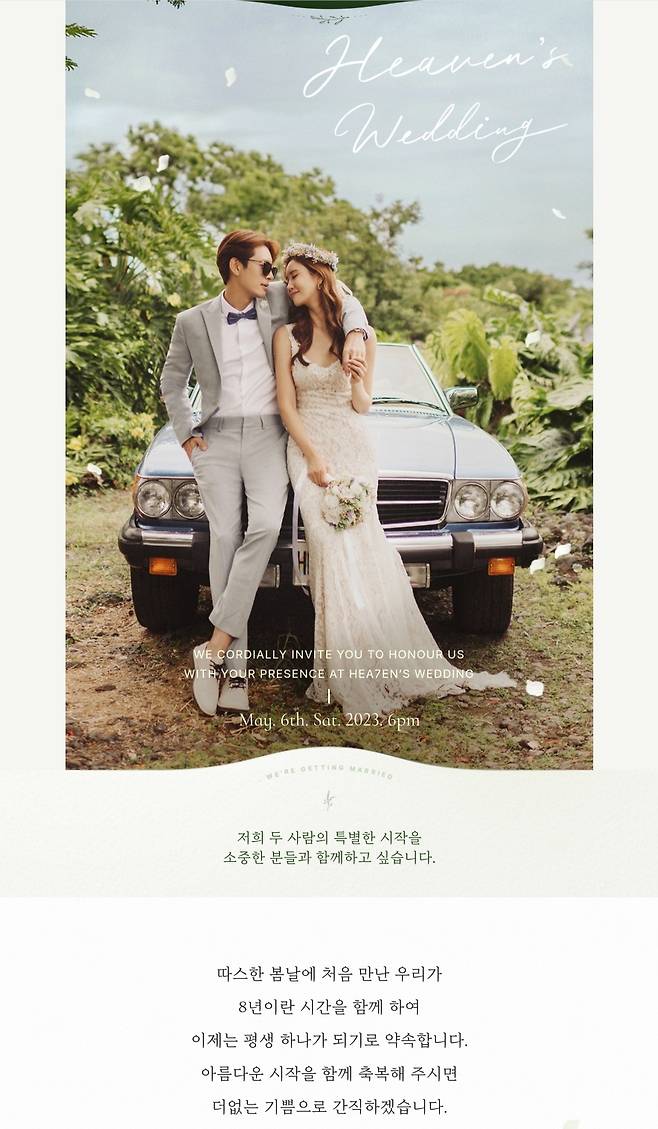 SE7EN and Lee Da Hae are set to tie the knot on May 6th, and their romantic wedding invitation has recently been revealed to the public.
News 1 exclusively obtained a copy of the invitation on the morning of April 27th, which includes a lovely wedding pictorial that the couple released early on.
The invitation reads, "We would like to share this special moment with our beloved ones. Our journey started on a warm spring day, and since then, we have been together for eight years. Today, we promise to spend the rest of our lives together and would be deeply grateful to have your blessing on our beautiful journey.."
SE7EN and Lee Da Hae have been publicly dating since 2016, and they each announced on their Instagram accounts on March 20th that they will finally be tying the knot in May.
Source (1)