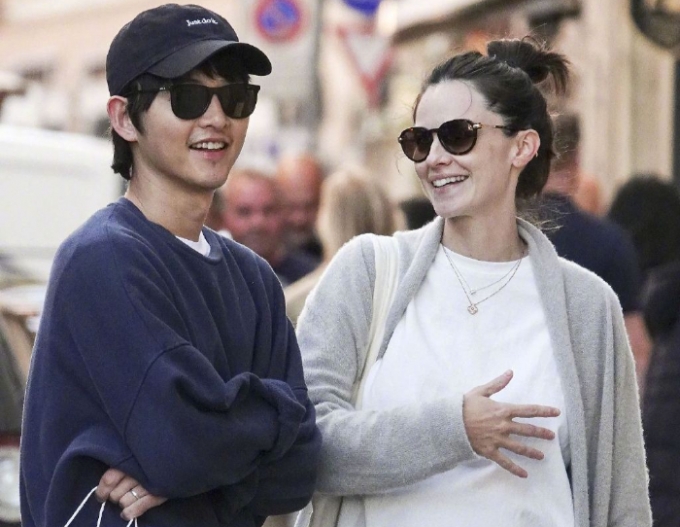 Song Joong Ki and Katy Louise Saunders were spotted enjoying a date in Italy.
Chinese media outlet Sina Entertainment reported on the 20th that Song Joong Ki and Saunders were spotted in Rome, Italy, and released several photos along with the news.
The couple strolled the streets of Rome wearing casual clothes and sunglasses. They seemed unconcerned with the surrounding gazes and engaged in lively conversations with bright expressions. In particular, Katy's pregnant belly became even more prominent.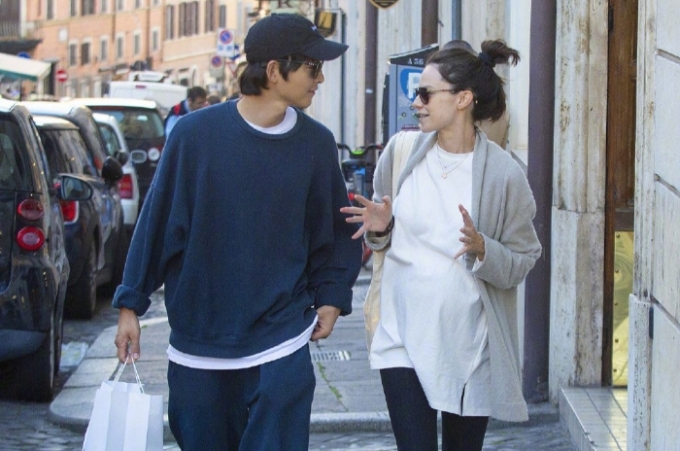 Song Joong Ki and Saunders previously captured attention for their affectionate atmosphere when they departed for Hungary in February for the filming of the movie My Name is Loh Kiwan. At the time, Song Joong Ki affectionately stroked his wife's hair and placed his arm around her shoulder in the airport after the reporters left.
In January, the actor announced through his fan cafe that he had remarried Saunders, who is one year older than him, and was expecting their first child. Song Joong Ki stated, "We both wished to create a happy family, and thankfully, a precious life has come to us."
Saunders, who has a British father and a Colombian mother, grew up in both the UK and Italy. Katy studied business at Bocconi University, one of Italy's most prestigious institutions, and began her acting career at the age of 18. However, she has been on hiatus since 2019.
>> Song Joong Ki Shares Delightful Nervousness Over Starting a Family With New Wife
Source (1)