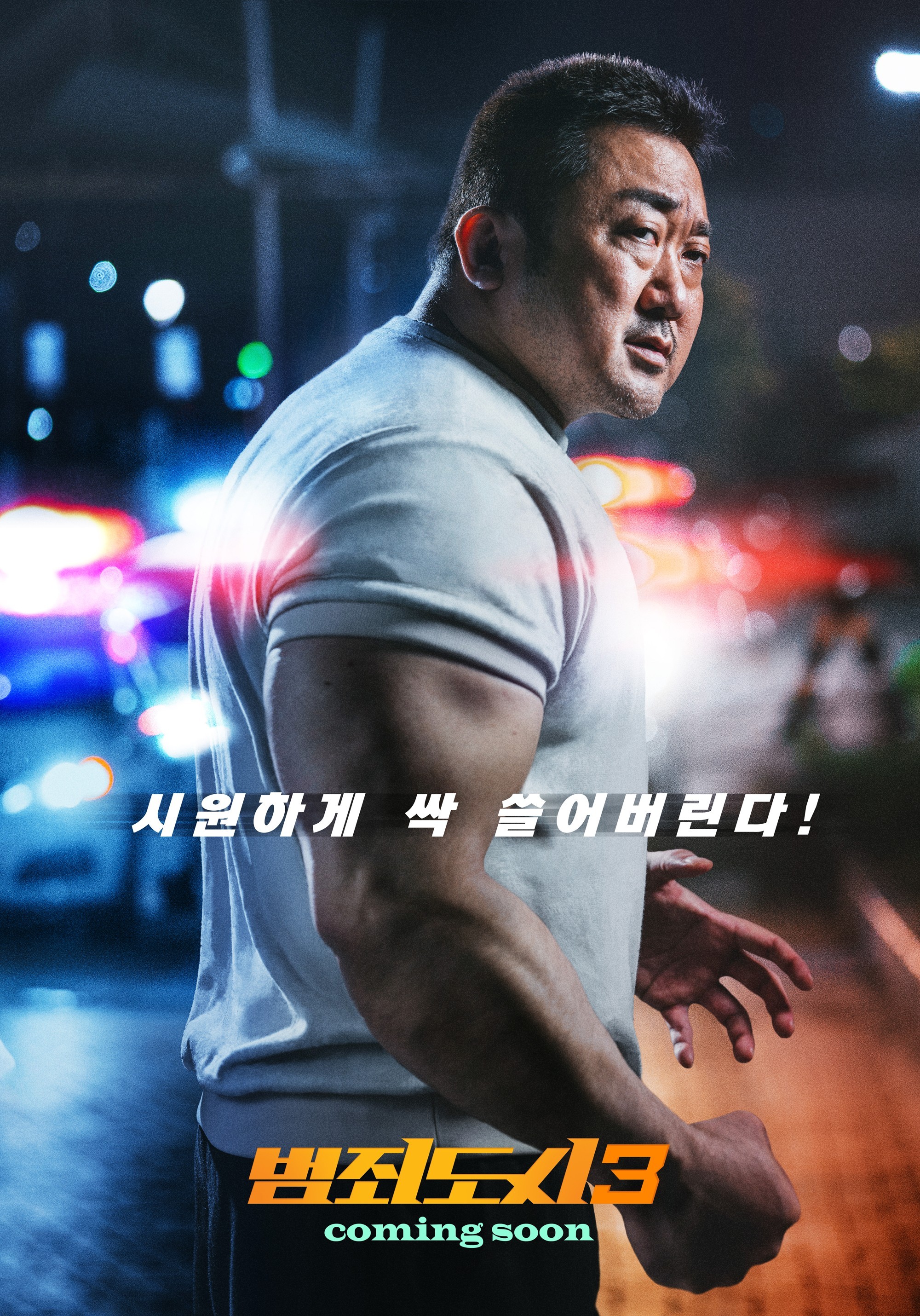 The release of the movie The Roundup: No Way Out, aka The Outlaws 3, is just around the corner. Audiences can expect to see it in theaters as early as next month.
On the 21st, The Roundup: No Way Out team told Dispatch, "We are currently in the final stages of post-production, wrapping up sound and graphics." They added, "The film is scheduled for release at the end of May or early June at the latest."
This film is one of the most highly anticipated works of the year. Both previous installments in the series were box-office successes. In particular, The Roundup, the sequel to The Outlaws, surpassed 10 million viewers, ranking 13th among all-time domestic releases in South Korea.
The thrilling action brought by the "monstrous" detective Ma Seok Do (Ma Dong Seok, aka Don Lee) is the key to its popularity. The process of him solving difficult cases and taking down villains with his bare hands captivated audiences.
The Roundup: No Way Out has director Lee Sang Yong, who helmed the second part, returning to the director's chair. The action flick captures the exploits of Ma Seok Do after transferring to the Seoul Metropolitan Investigation Unit. While investigating a murder case, Ma Seok Do discovers its connection to drugs and that a particular organization was behind it all. The plan is to take on both domestic and international forces in a high-stakes showdown.
This installment features appearances from Ma Dong Seok, Lee Jun Hyuk (Joo Seong Chul), and Munetaka Aoki (Riki). The emergence of two villains representing Korea and Japan is expected to heighten the viewing pleasure.
Meanwhile, The Roundup: Punishment (directed by Heo Myung Haeng), the fourth part of The Outlaws, began filming on November 18th last year and is currently in production.
Source (1)