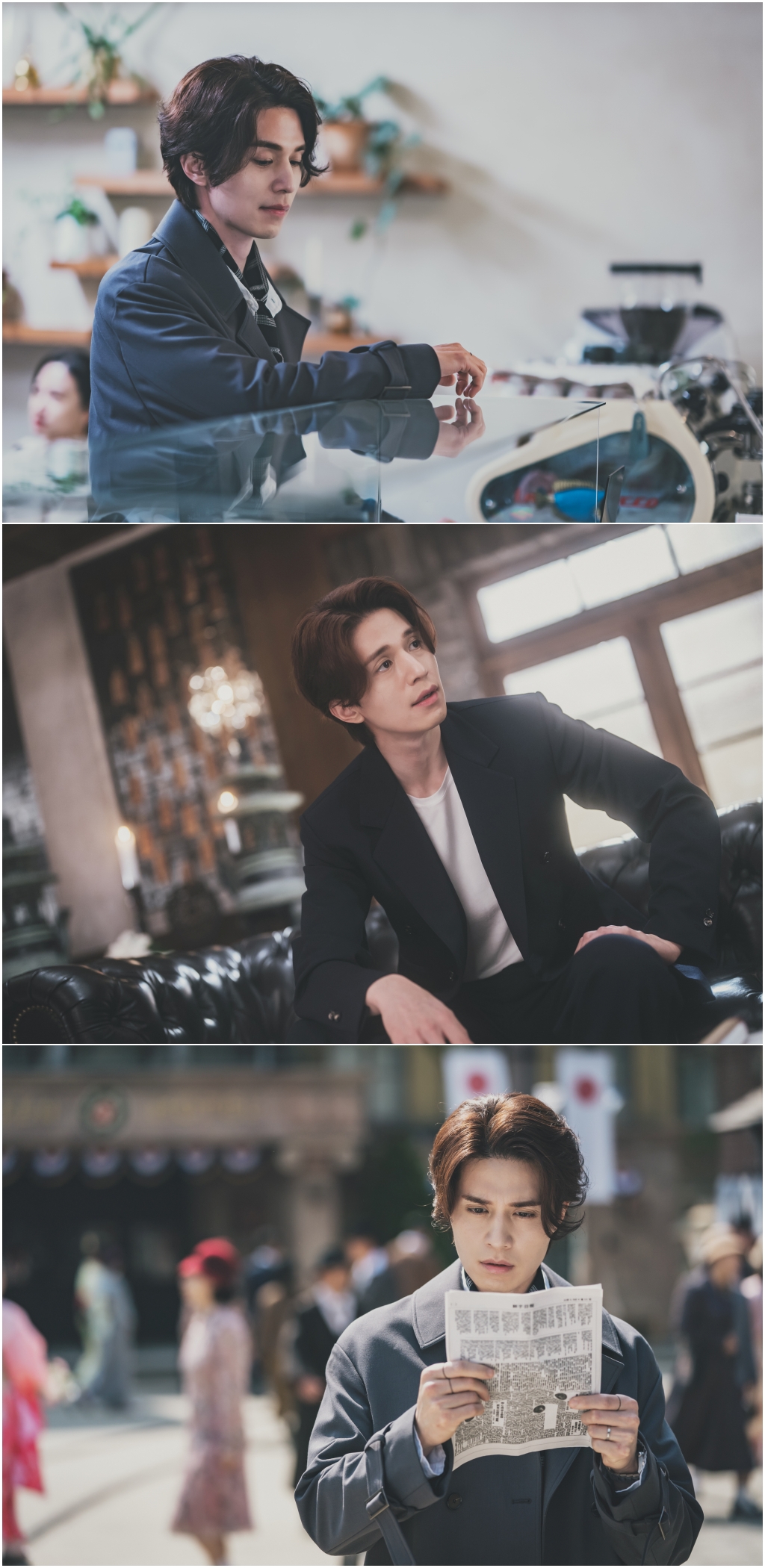 Tale of the Nine Tailed 1938 dropped the first look of Lee Dong Wook's return as a gumiho.
Tale of the Nine Tailed 1938 is a K-fantasy action drama about a gumiho named Lee Yeon, who lands in the chaotic era of 1938 and tries to return to the present day. The show returns after three years, featuring a unique world that weaves together indigenous deities and native monsters, upgraded characters from Korean folktales, and more dynamic action. The reunion of director Kang Shin Hyo and writer Han Woo Ri, as well as the cast including Lee Dong Wook, Kim So Yeon, Kim Bum, and Ryu Kyung Soo excites fans who have been waiting for the second season.
Lee Dong Wook continues his impressive performance as the gumiho with unrivaled charm, Lee Yeon. In the last season, he became human and had a happy ending with his "forever first love" Nam Ji Ah (Jo Bo Ah). However, he gets unexpectedly entangled in an incident and is summoned to 1938.
Before the sudden jump in time, his daily life seems extremely peaceful. He's living an ordinary life in the present day with Wi-Fi, mint chocolate, and his beloved girlfriend. However, the peace doesn't seem to last long, as he's seen at the Afterlife Immigration Office in the next photo. It raises curiosity as to why he, who has lost all his powers as a gumiho, has returned to this place. The last photo that shows the shock he faces in the year of 1938 further piques curiosity. His bewildered expression reflects the turmoil he faces in this extraordinary situation.
Lee Dong Wook shared, "I'm happy and glad to be able to play Lee Yeon again. I'm excited to present the work that we've put a lot of effort into with the director and writer since the last season. I'd be grateful if the viewers enjoy it as well." He added, "As the times have changed, so has the character's behavior. I'll be firmly protecting my love for Nam Ji Ah, so you'll be able to see me trying to regain and protect other things."
Meanwhile, Tale of the Nine Tailed 1938 will premiere at 9:20 PM KST on May 6th, following Pandora: Beneath the Paradise.
Source (1)