K-pop sensation BLACKPINK has become the first Asian artist to headline the Coachella Festival, and their showcase of traditional Korean beauty is attracting much attention.
BLACKPINK took the stage as the headliner on the second day of the Coachella, held in Indio, California, on April 15th (local time).
The group performed powerful choreography and live renditions of songs like "Pink Venom," "Kill This Love," "How You Like That," "Pretty Savage," "Kick It," and "Whistle," thrilling the audience on-site. Before the second part of the show, each member presented their solo song: Jennie sang an unreleased track called "You & Me," Jisoo performed her recently released "Flower," Rosé sang "On The Ground," and Lisa performed "MONEY."
In the second half, BLACKPINK changed outfits and performed "Boombayah," "Lovesick Girls," "Playing with Fire," "Typa Girl," and "Shut Down" before concluding the show with "Tally," "DDU-DU DDU-DU," and "Forever Young."
How you like that @BLACKPINK live stream?

Catch all the Weekend 1 live stream performances at https://t.co/gW7w2jV5nG pic.twitter.com/e9JANVwInz

— Coachella (@coachella) April 16, 2023
Captivating approximately 120,000 concertgoers, BLACKPINK made an effort to showcase Korean beauty throughout their performance. The main stage set was designed with the motif of Dancheong (the traditional coloring on wooden buildings and artifacts). Then during Jisoo's solo stage for "Flower," even mother-of-pearl patterns were displayed through LED visuals, solidifying BLACKPINK's status as a representative K-pop group.
Moreover, Jennie's outfit in the first part featured jewelry resembling mother-of-pearl, and the stage production for "Typa Girl" evoked a traditional fan dance. An audience even waved a Korean flag, which was captured fluttering perfectly behind BLACKPINK, drawing attention.
Highlights 2023: Weekend 1, Saturdayhttps://t.co/pHu1n1BIl4

Hands up for @BLACKPINK @CalvinHarris @diljitdosanjh & @Chromeo 🙌 pic.twitter.com/BJfo9YMvyZ

— Coachella (@coachella) April 16, 2023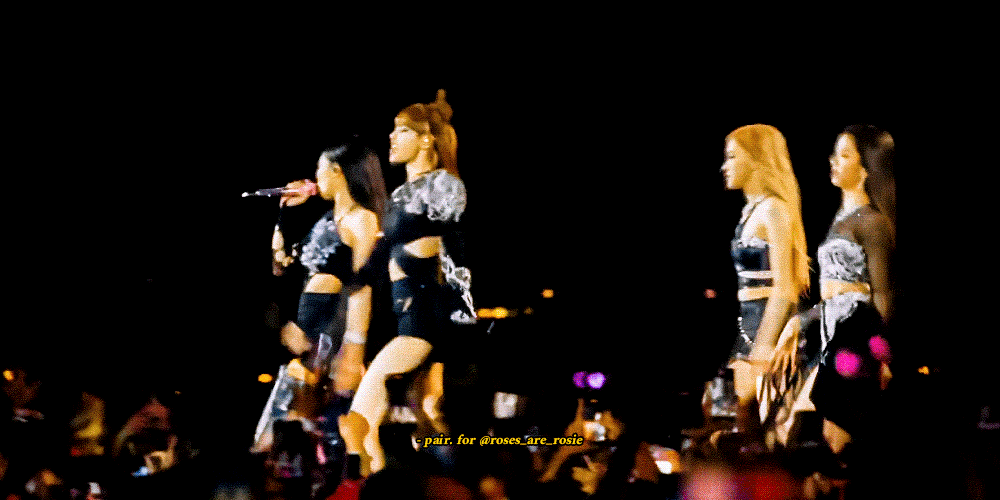 After the final performance, the members greeted the audience in Korean, "We were Jennie, Jisoo, Rosé, Lisa, BLACKPINK. Thank you." To which, the audience responded with cheers and applause.
BLACKPINK's stage at Coachella, one of the largest music festivals in the States, was perfect in itself, blending Korean language, tradition, and even the Korean flag.
글로벌 월드 스타 킹갓블핑이 실존 케이팝 황제인 걸 실감하는 순간… 코첼라 스테이지에서 한국말로 마지막 인사 할 때 pic.twitter.com/Gp2Xi8aQp5

— … (@a____blank) April 16, 2023
Source (1)