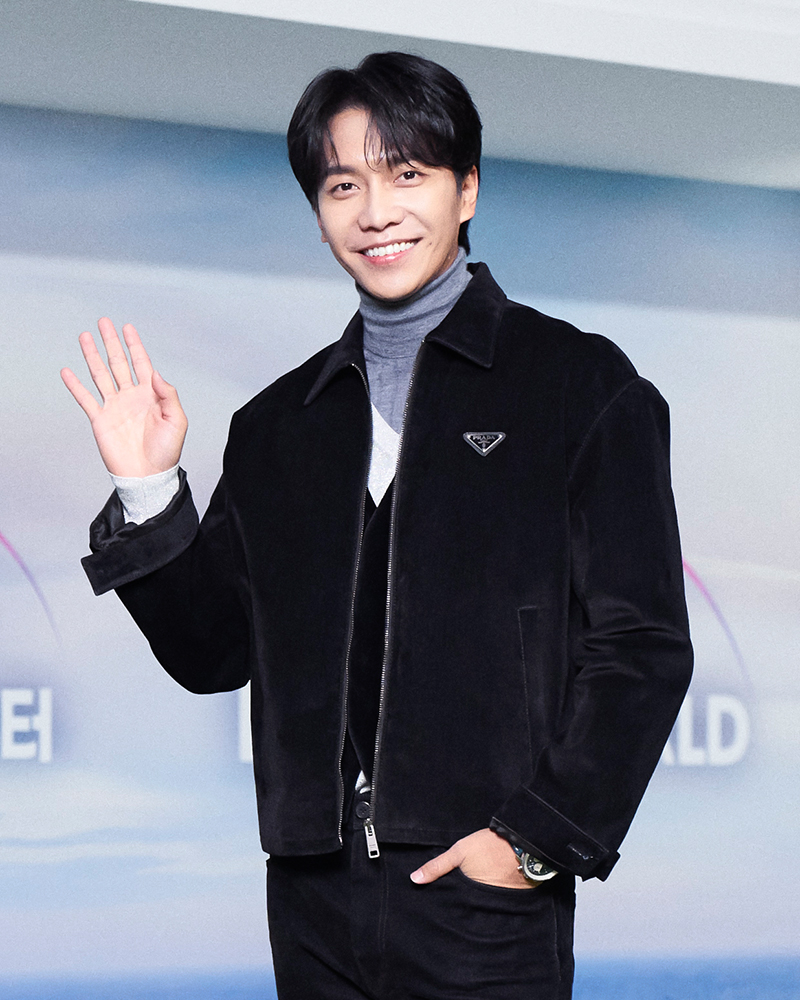 The accusations against Lee Seung Gi's father in-law
Lee Seung Gi is now making every effort to restore the reputation of his in-laws, who have been allegedly involved in stock price manipulation, following his recent wedding announcement with Lee Da In on April 6th. He took to his personal social media account to post a lengthy message in defense of his in-laws on April 12th.
The star's message revealed the difficulties he has faced since news of his relationship with Lee Da In first surfaced. He explained that these challenges persisted through the lead-up to their wedding and even five days after the ceremony. Although many attributed these struggles to the negative image associated with his in-laws, he took the opportunity to refute these claims as false and criticized the media for mixing insults and ridicule into their reports.
The singer's father-in-law, Lee Hong Heon, was accused of misleading investors by falsely reporting positive news about a company he was associated with in 2016. This was done during a paid-in capital increase by the company and was aimed at artificially boosting the stock price, resulting in illegal profits amounting to hundreds of millions of won. In 2018, he was found guilty of this offense and was sentenced to four years in prison, along with a fine of 2.5 billion won ($1.93 million). However, he was later acquitted on appeal in the following year.
Although he was cleared of charges related to the company's case, Lee Hong Heon is currently on trial for allegations that he inflated the stock price of a Kosdaq-listed pharmaceutical company, where Gyun Miri was the main shareholder in 2016, and sold the stocks acquired through paid-in capital increase for a profit of 2.3 billion won ($1.77 million). He is currently awaiting a ruling from the Supreme Court.
Despite the dropped embezzlement charges involving 26 billion won ($20 million) against him, it seems difficult for Lee Hong Heon to entirely rid himself of the negative image as he is currently undergoing trial for a similar controversy.
PR experts express concerns over Lee Seung Gi's post
Many public relations experts say that although Lee Seung Gi's post on the 12th may have initially improved his image, in the long run, it may end up doing more harm than good, according to Sports Seoul.
A PR specialist at an entertainment company said, "I read his post and searched for online community reactions. Unfortunately, the public sentiment is not in his favor. People are questioning why he didn't contact his company's PR team. Did he not think about it?" The expert also commented on the issue, stating that "Most importantly, he made the private conversations between the external PR agency and journalists public. This behavior is inconsiderate toward his team. Speaking from the external PR agency's perspective, the leaked private conversations could cause a loss of trust among other clients they're signed with."
Another PR specialist with 20 years of experience said, "Although his post may have brought some immediate relief by decreasing negative comments, it remains unclear whether it will be enough to turn the situation around." The specialist added, "The public does not necessarily have negative feelings toward Lee Seung Gi. They may just be uncomfortable with his family's behavior. It is part of a star's responsibility to handle such situations, as it comes with their fame."
Meanwhile, Sports Seoul reached out to the star for comment on his position and his emotional state, but did not receive a response.
Source (1)