BTS member Jungkook is demolishing the Itaewon house he purchased three years ago and building a new mansion in its place.
According to Yongsan-gu Office in Seoul on the 5th, Jungkook obtained a construction permit for the house in Itaewon last July.
Jungkook demolished the old building in December of last year and started rebuilding it. The new mansion is reported to have an underground 2nd floor and three above-ground floors, with a total floor area of 1,161.04 square meters (12,497 square feet) and a building area of 348.05 square meters (3,746 square feet). The land area is 633.05 square meters (6,814 square feet), and the building coverage and floor area ratios are 54.98 percent and 99.24 percent, respectively.
The design was done by TOPOS Architectural Firm, and Saramjoongsim Construction carried out the construction. JKCM conducted safety inspections, and the mansion is expected to be completed by May 31st of next year. The construction, supervision, and design fees alone are estimated to have cost Jungkook at least 2.4 billion won ($1.8 million), given the floor area and current building status.
Jungkook purchased the house in November 2020 for 7.6 billion won ($5.8 million), paying the entire amount in cash, including the purchase price and construction costs. There is no encumbrance registered on the property, and the total cost is estimated to be around 10 billion won ($7.6 million).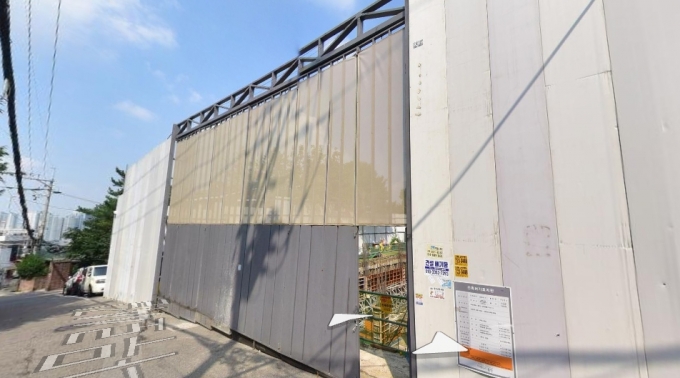 Itaewon-dong, where the mansion is located, is known as the most affluent area in Korea and is home to many prominent figures, including Choi Tae Won, chairman of SK Group; Lee Myung Hee, chairman of Shinsegae Group; Shin Dong Won, chairman of Nongshim Group; and Kim Joon Ki, founder of DB Group. Seungjiwon, the third most expensive house in Korea, is also located here. Seungjiwon is a traditional building that was built as the residence of Lee Byung Chul, the founder of Samsung Group and the father of former chairman Lee Kun Hee. Later, it was used as the private office of Lee Kun Hee.
Jungkook had previously purchased units in the Seoul Forest Trimage and Yongsan City Park apartment complexes in July 2018 and July of the following year, respectively, both for a total of 4.93 billion won ($3.8 million) in cash. He sold his unit in Seoul Forest Trimage in 2020 and gifted his unit in Yongsan City Park to his brother. The current market value of his unit in Yongsan City Park is 4 billion won ($3 million).
>> Jungkook's Calvin Klein Campaign Is Here and Fans Can't Get Enough
Source (1)