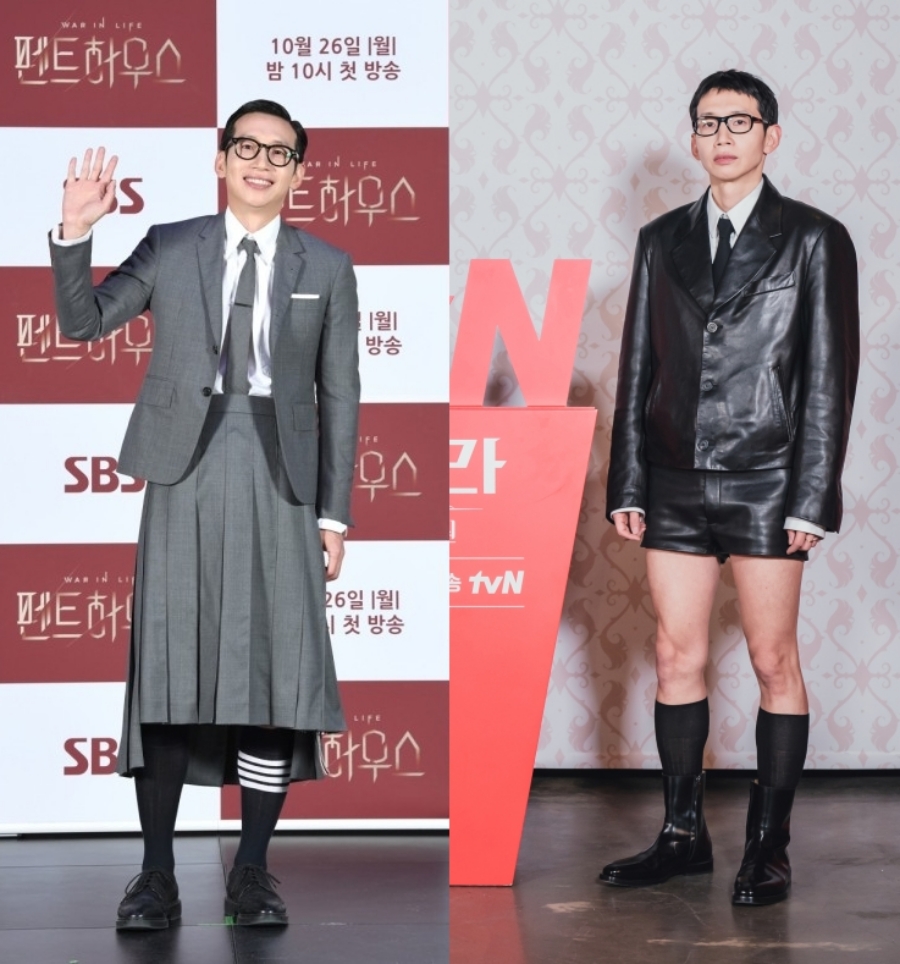 The genderless culture has been spreading rapidly in the fashion and beauty industry.
Bong Tae Gyu made headlines in 2020 by wearing a skirt during a press conference for Penthouse. He explained, "My son Si Ha used to enjoy wearing different colors, but as he got older, he started to feel restricted by the stereotypical fashion for men. I wanted to show him that men can wear skirts too, so I decided to wear one myself." He wanted to show his son that men can also wear skirts, which inspired him to wear one himself. He recently sported leather shorts matched with knee socks and boots at a press conference for tvN's Pandora: Beneath the Paradise.
Jo Kwon, well-known for his love of high heels, shared, "I feel more confident and thrilled when I dance in my high heels. It's like I become a hero." He often performs on stage, walks with his pet, or rides his bike in high-heeled shoes. He even enjoys having his nails done and dressing up like a woman. Jo Kwon added, "I believe that there is no gender when it comes to fashion. I am not eccentric but rather unique."
Eric Nam caught people's attention when he posted photos of himself on Instagram attending New York Fashion Week, wearing a checkered jacket and a matching skirt.