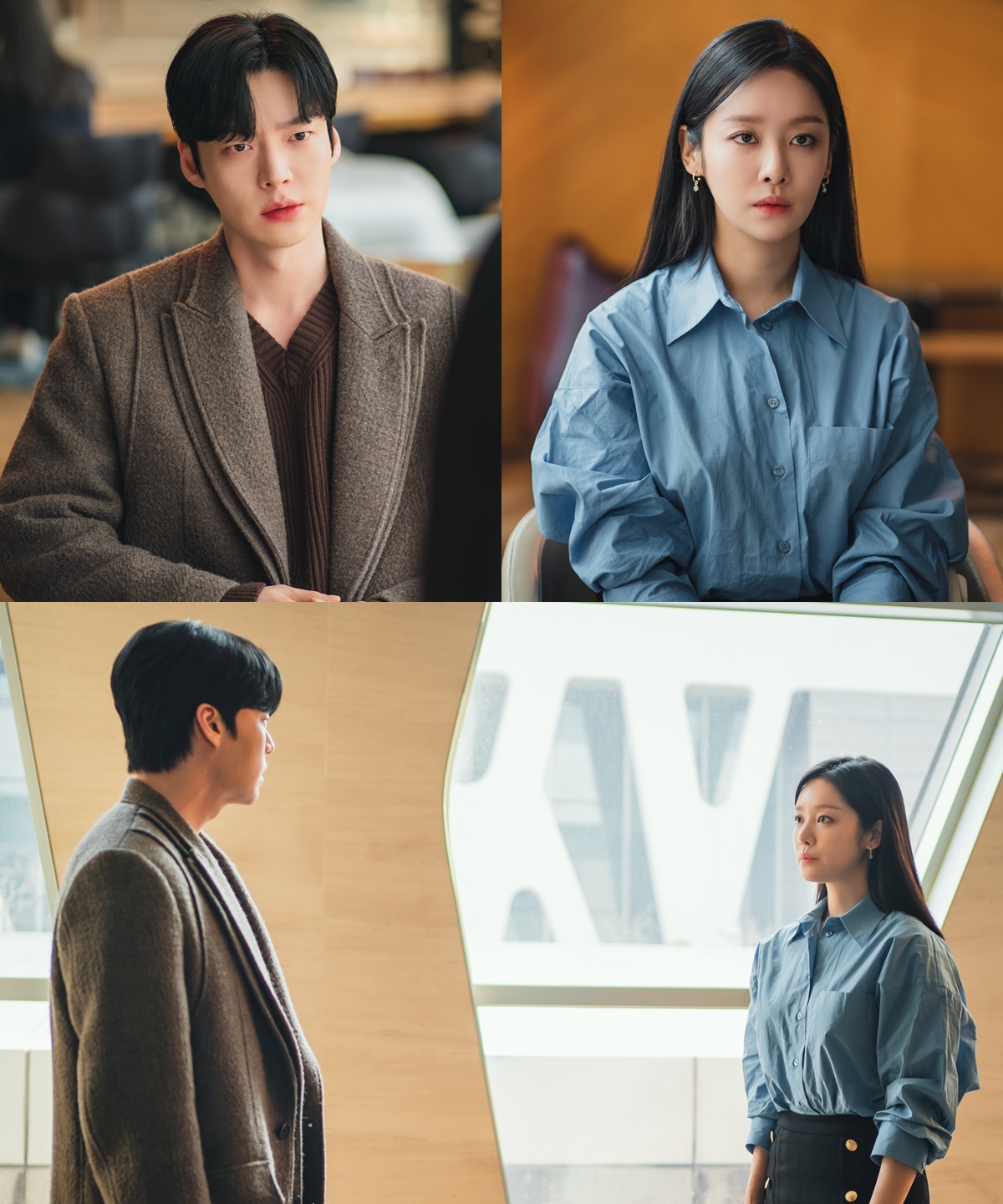 The Real Deal Has Come! (literal title) unveiled the new stills of Ahn Jae Hyun and Cha Joo Young.
KBS's upcoming weekend drama The Real Deal Has Come! tells the chaotic story of a single mom who starts a fake relationship with a man fervently opposed to marriage.
The new stills released on the 3rd show the subtle tension between Ahn Jae Hyun (playing Gong Tae Kyung) and Cha Joo Young (playing Jang Se Jin). Sitting opposite each other, the two look chillingly at each other, raising curiosity.
Ahn Jae Hyun plays Gong Tae Kyung, a sweet and attractive gynecologist working in the infertility clinic, while The Glory star Cha Joo Young takes on the role of Jang Se Jin, a proud and confident secretary. The two have known each other for a long time, and Jang Se Jin is Gong Tae Kyung's first love. However, the photo shows Gong Tae Kyung frowning at his first love with an irritated look, while Jae Se Jin looks calm and serious.
The production team shared, "Please look forward to finding out why the two are staring at each other with such tension. Watching the characters undergo many changes and coming to new realizations after the 'real deal' shows up is a key feature of the drama."
Meanwhile, The Real Deal Has Come! will premiere on March 25th at 8:05 PM KST.
Source (1)