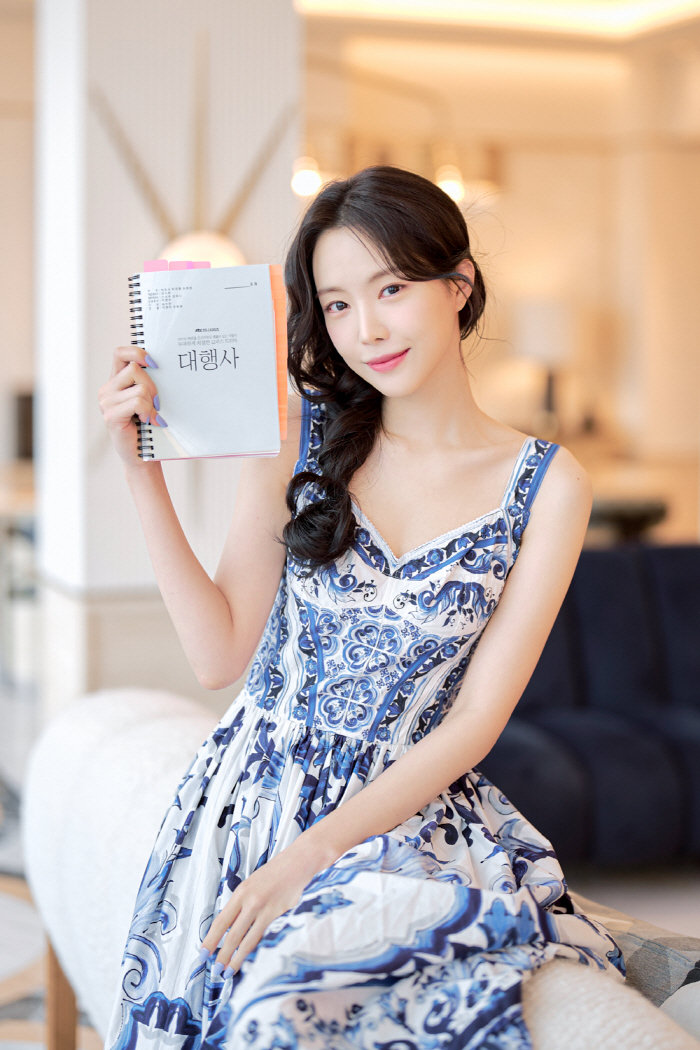 Son Na Eun gave a refreshing performance as Kang Han Na, the director of social media of VC Planning, in the JTBC drama Agency. Though started as a spoiled silver-spooned girl, she gradually grew while cooperating with Go Ah In (Lee Bo Young) for their goals, gaining viewers' support. 
The actress shared her thoughts on finishing the show through her agency YG Entertainment. 
Q1. What did you focus on while playing Han Na?
I tried to portray her immature attitude as not so hateful but rather more comedy-like. And that'd be a clear contrast from how she matures and handles her job intuitively and professionally – that's what I focused on.
Q2. Han Na became a hot topic for her exhilarating lines. Any specific ones that you remember?
It's hard to pick one (laughs). But I remember the ending scene in episode 12 where I yell to my blind date, "Who the hell do you think you are?" I remember feeling thrilled as I acted. 
Q3. What do you think about how the drama ended?
Han Na, who had nobody on her side within the VC Group, eventually won both work and love. I'm satisfied that she'd be leading a happy life without feeling lonely. Personally, I imagined her becoming the next vice-chairman of VC Group (laughs).
Q4. Any specific acne you remember?
Han Na's first day at work. It was the first time she met Go Ah In, and almost the entire cast was there, so I remember that scene.
Q5. What was your chemistry with your fellow actors?
I had so much fun at the scene, getting so much good energy from my fellow actors. In particular, Lee Bo Young gave me lots of good advice and lightened up the mood on the set. And as for Han Jun Woo, we were always together, so we relied on each other. He helped me a lot and was so considerate of me, and that brought out Han Na and Park Young Woo's chemistry well. 
Q6. How will you remember 'Agency' and 'Kang Han Na'?
I had so much fun filming with great people, so it'll be an unforgettable memory for me. Playing Kang Han Na, who I got attached to from the start, I got a lot of her cheerful energy, and personally, it allowed me time to grow.
Q7. Last words to viewers?
Preparing for and filming Agency last year, taking on the role of Han Na was a big challenge for me, and I was curious as to how you will see Han Na. I'd like to thank you all for enjoying the drama and loving Han Na. 
>> Son Naeun Catches Viewers' Eye With Her Fashion Looks in 'Agency'
Source (1)