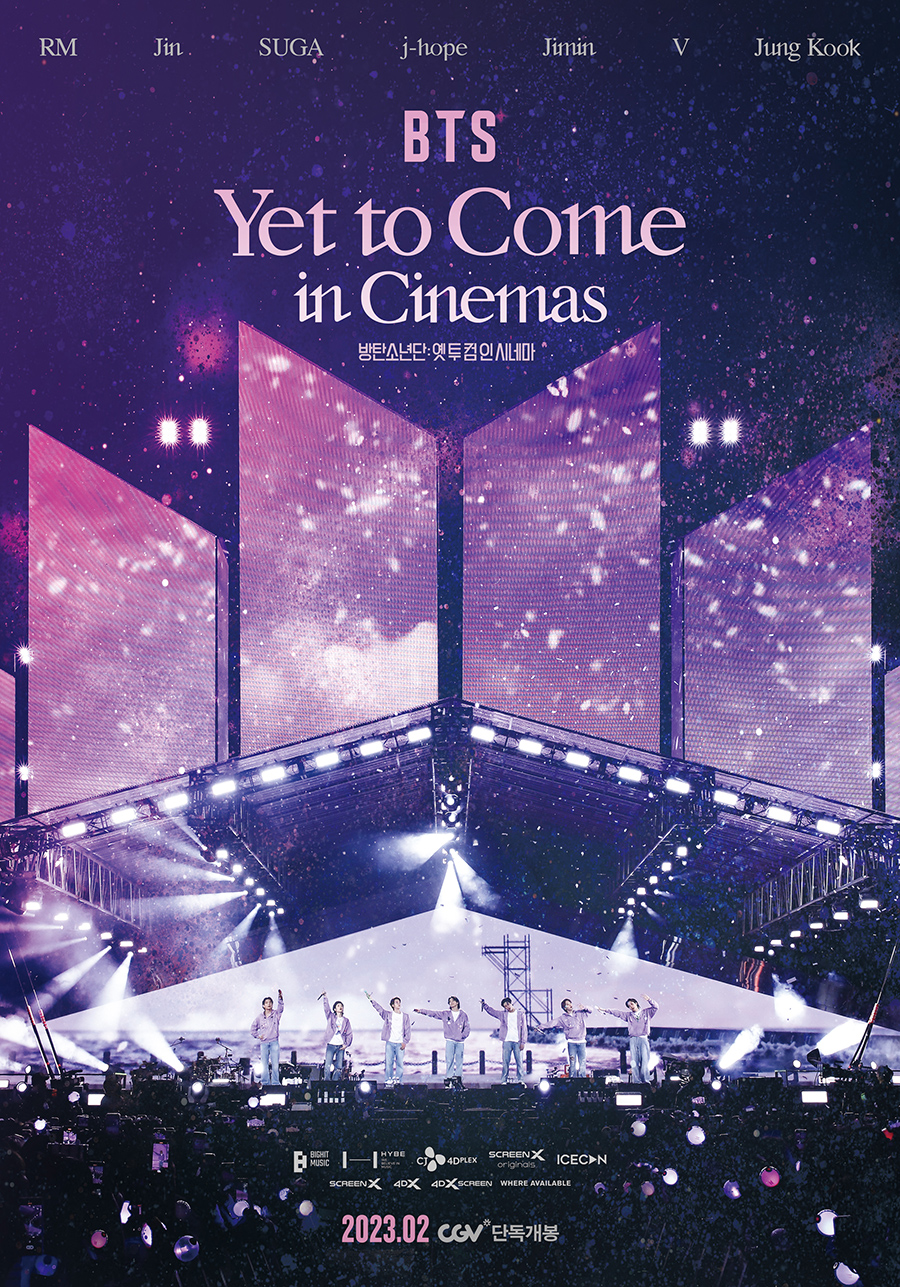 BTS: Yet to Come in Cinemas is going gangbusters at the global box office.
The film, which documents the boy band's Busan concert held in October last year, entered the top 10 titles at the last weekend's South Korean box office. The film proved the band's global popularity by landing on the fifth place at the North American box office.
According to data collected from the Korean Film Council on February 6th, BTS: Yet to Come in Cinemas came in ninth at the box office, attracting 32,776 moviegoers from the 3rd to the 5th. The movie has so far registered 60,000 people in audience since its release on February 1st. Expectations are growing whether the act's new movie will break the record set by their 2020 documentary film Break the Silence: The Movie, which scored a total cumulative audience of over 130,000 people. Break the Silence: The Movie is a film about their 2019 world tour, which became the biggest box office hit based off of an actual concert.
Moreover, the film was released in 1114 North American theaters and grossed over $9.12 million until Sunday evening. Out of all movies that became the top 5 at this weekend's box office, BTS: Yet to Come in Cinemas is the only film that was shown in less than 3000 cinemas.
However, BTS failed to win awards at the Grammy Awards for the third straight year. The group is expected to make yet another Grammy attempt in 2025, with all members getting discharged from their mandatory military services.
Source (1)