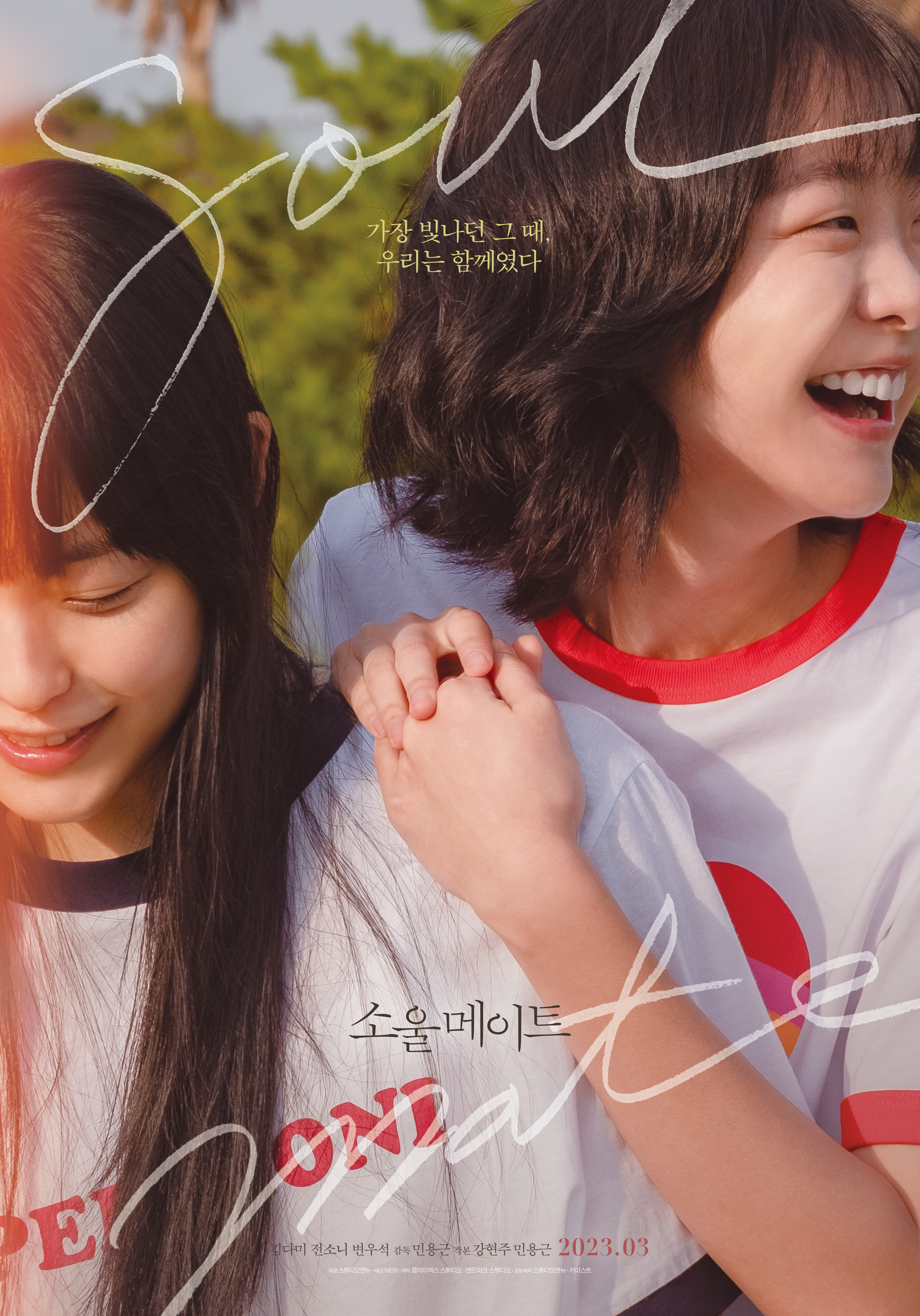 Kim Da Mi, Jeon So Nee and Byeon Woo Seok's new movie Soulmate confirmed its release date with a lovely first-look poster.
Soulmate tells the story of two best friends Miso (played by Kim Da Mi) and Ha Eun (Jeon So Nee) as they grow and experience various emotions like joy, sadness and excitement while one of them falls in love with their classmate Jin Woo (Byeon Woo Seok). This upcoming movie is a Korean remake of the Chinese film Soul Mate and is helmed by Min Yong Geun of Re-encounter. 
The film's first poster has Kim Da Mi and Jeon So Nee showing off their close on-screen friendship. The poster's caption that reads, "We were together when we shined the most," makes viewers feel nostalgic for their previous relationships and people from their bygone days.
Soulmate will hit theaters in March.
Source (1)