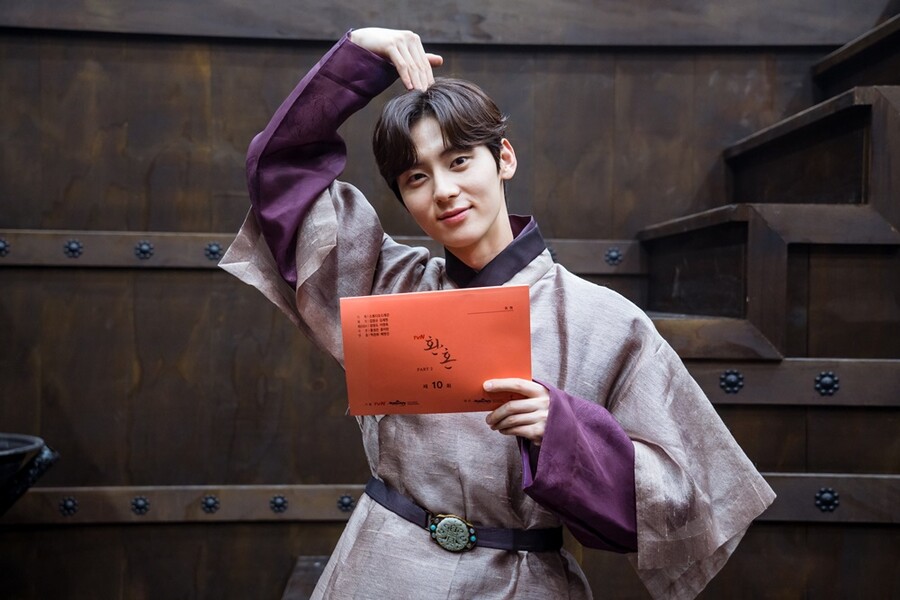 Hwang Min Hyun shared his closing comments on Alchemy of Souls: Light and Shadow.
Q1. How does it feel to wrap up 'Alchemy of Souls 2'?
"I was honored and happy to be part of the Alchemy of Souls series. I learned a lot through the project, and I will never forget the emotions I felt and the people I met while playing Seo Yul in the series."
Q2. Part 2 is set three years after Part 1. How did you portray the passage of time through your character?
"Seo Yul got the bloodworm in his body at the end of the first part. He has also lived guilt-stricken for three years after failing to protect the people he cares for. With those in mind, I tried to portray both the external and internal changes he had gone through." 
Q3. How did you prepare for the role in the second part?
"I thought how I look in the second part should be slightly different from my looks in Part 1. So I went on a strict diet and practiced a lot of stunts."
Q4. Any memorable episodes?
"There is a scene where Seo Yul discovers that Jin Bu Yeon (played by Go Youn Jung) is Naksu at Jeongjingak. I remember being very sad while playing that scene. The song, "Tree (Just Watching You 2)," I sang, played during the scene, and I could exactly feel how Seo Yul felt at the moment as the lyrics reflected on his feelings."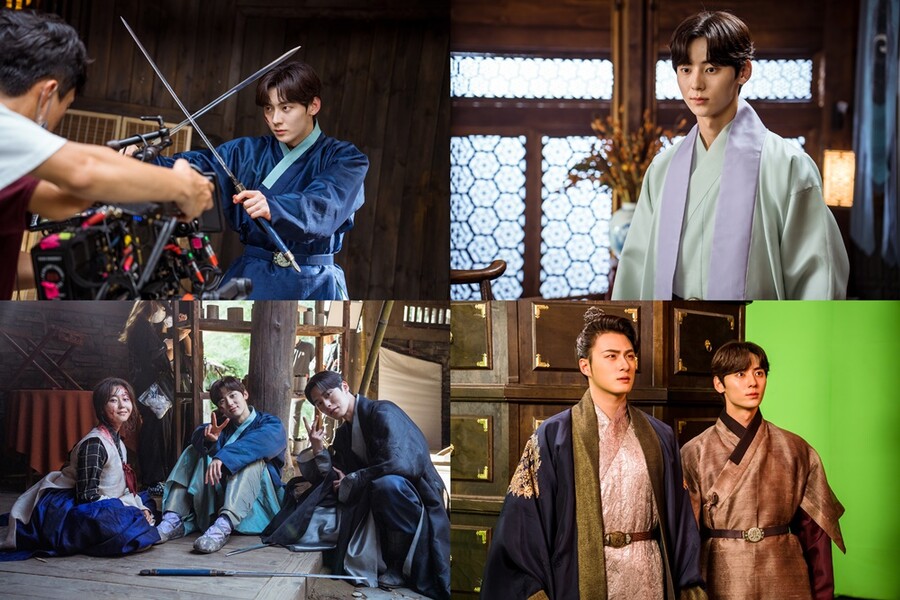 Q5. How did Seo Yul's feelings change toward Naksu in Part 2?
"Seo Yul learns that Naksu's soul possessed Mudeok in Part 1. But he gets confused between his beliefs and emotions and fails to protect Naksu in the end. So when he recognizes her after returning to Daehoseong after three years, he follows his heart and wishes her happiness in the future."
Q6. Seo Yul wishes for the happiness of Naksu and Jang Wook after realizing that her soul will soon disappear from Jin Bu Yeon's body. What choice would you have made if you were in Seo Yul's place?
"I think I would've done the same to make my beloved one happy."
Q7. How will you remember the 'Alchemy of Souls' series?
"Filming this project was such a joy. It allowed me to grow as an actor and individual while working with the producer, the writer and the cast and crew. I met good people through this project and it will last long in my memory."
Meanwhile, Hwang Min Hyun will be starring in a new drama named Useless Lies.
Source (1)