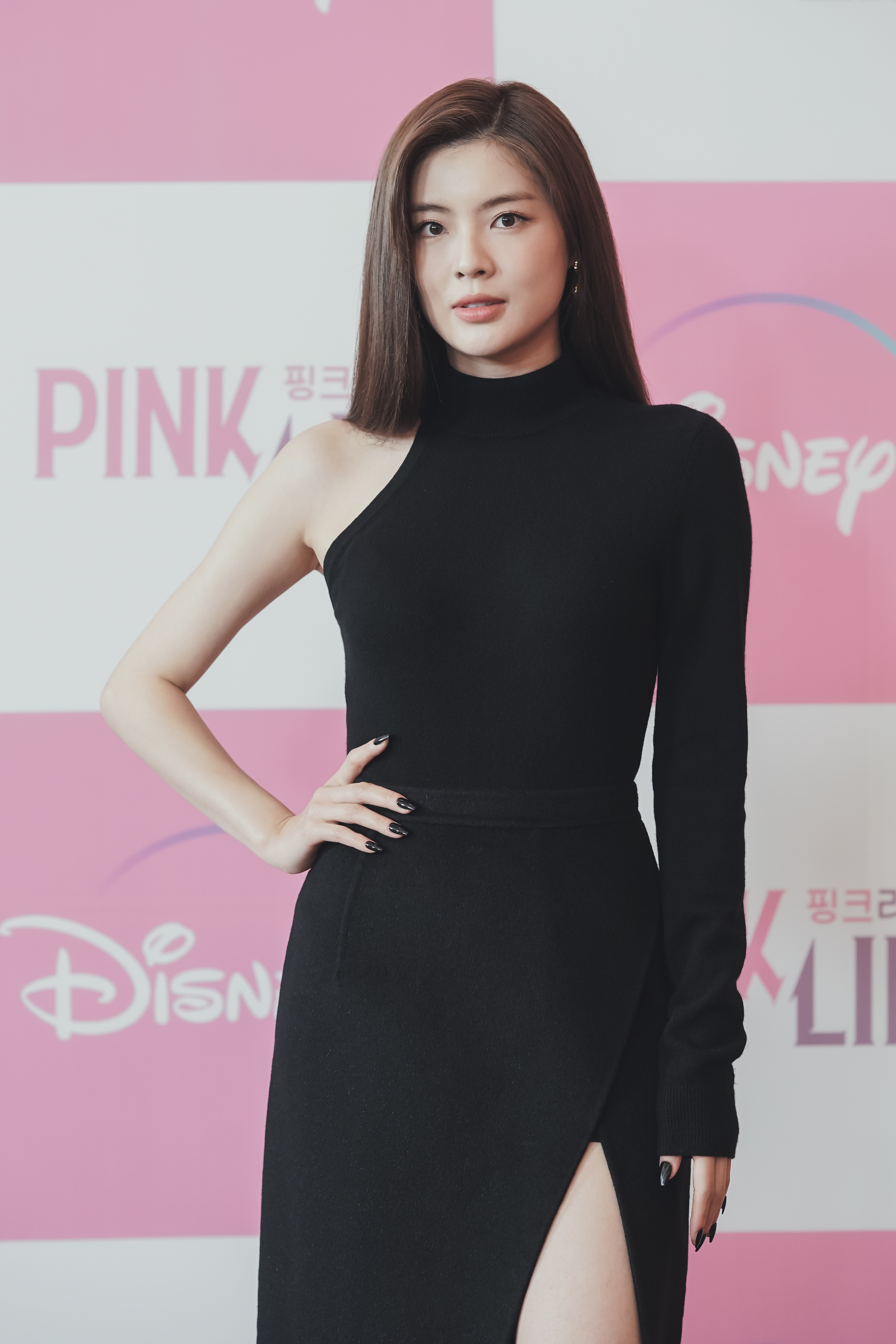 Lee Sun Bin directly refuted the report about her making a false statement in court.
On the 4th, the actress took to her Instagram Story to call out the media outlet that reported about her the day before. "The heck is going on so early in the morning? If I lied in court, I should be receiving legal punishment and not just getting caught up in a controversy, shouldn't I..? Isn't it that you just wanted to stir up controversy?" she wrote.
Earlier, The Fact published an article in which they claimed that Lee Sun Bin "made false testimony as a witness" during a trial of her former agency Wellmade Yedang (aka WYD Entertainment). They further claimed that her testimony as a witness played a crucial role in the trial, which eventually led to the delisting of WYD Entertainment.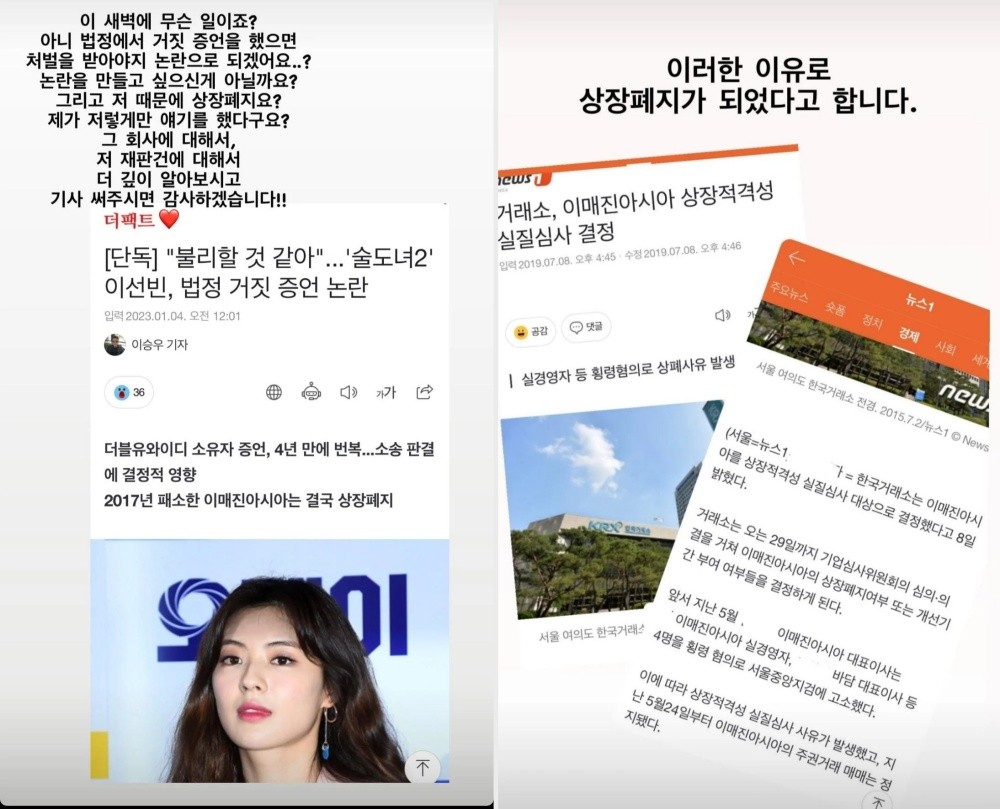 However, Lee Sun Bin contradicted the claim. "The company got delisted because of me, you say? That's what I said in court? I'd appreciate it if you did your research about that company, about those trials, and about me before publishing such articles!!"
Then she shared an old article about WYD Entertainment failing to go public because the CEOs were trialed for embezzlement.
Meanwhile, Lee Sun Bin is currently starring in TVING series Work Later, Drink Now 2.
Source (1)