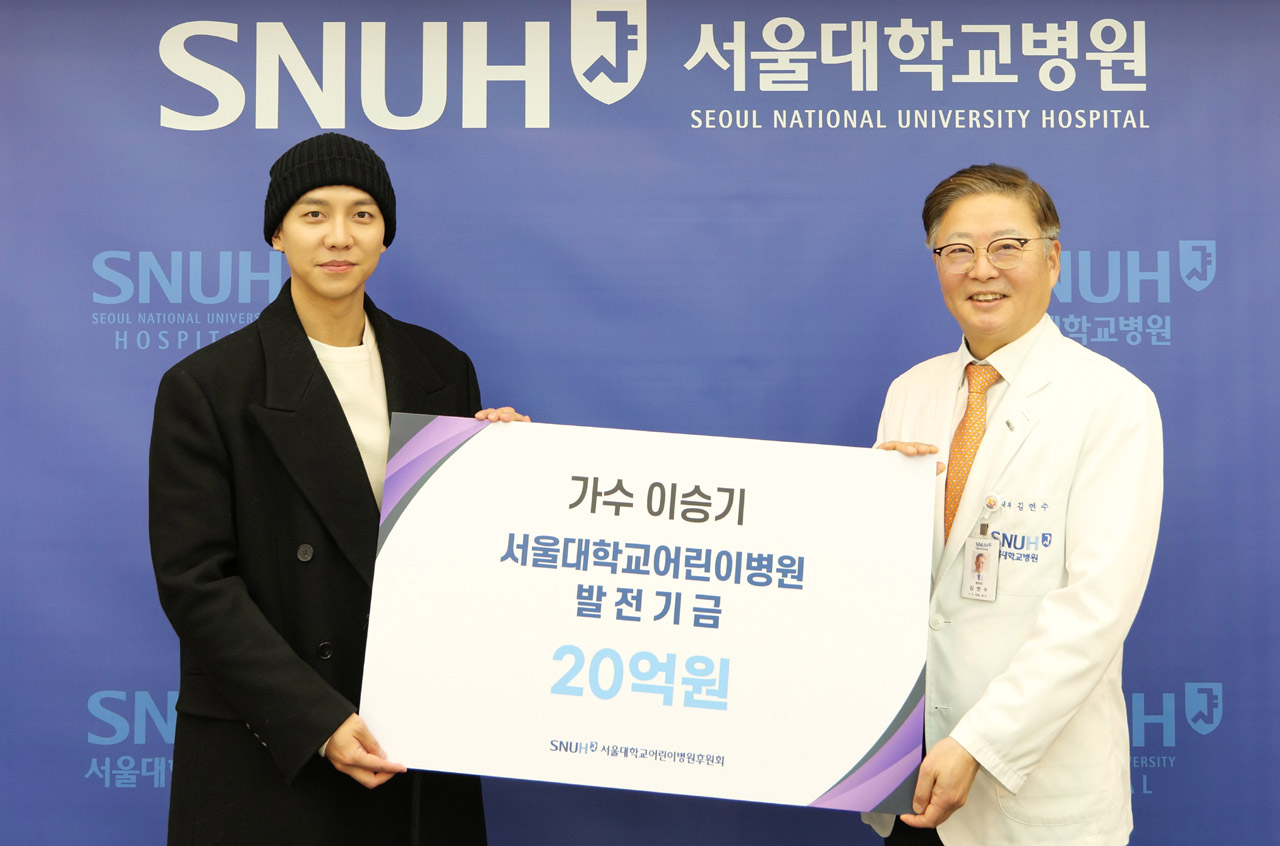 >> VOTE NOW! For The 1st Annual ZAPZEE Awards
Lee Seung Gi is off to a new start with his new one-man agency.
On December 30th, Human Made announced, "Lee Seung Gi has decided to continue his future promotions under his one-man agency, Human Made. We are very pleased to be able to deliver the good news of his fresh start."
They added, "Human Made will fully support the artist on his new journey."
Earlier the same day, the singer donated $15.8 million to Seoul National University Children's Hospital to improve their pediatric treatment environment. The donation was made out of the money that he belatedly received from his former agency, Hook Entertainment.
He wrote on his Instagram, stating, "I wanted to use the money in something meaningful, so I visited the hospital myself and decided to make donate the money to Seoul National University Children's Hospital. It's the first-ever children's hospital in South Korea."
"I hope this donation could help the children and their families so that they can regain health in a better environment."
He added, "I will be making more donations in the following year. I will try to give the rest of the money back to society by visiting facilities that need financial help. Wish you all the best for a fabulous year in 2023."
Source (1)