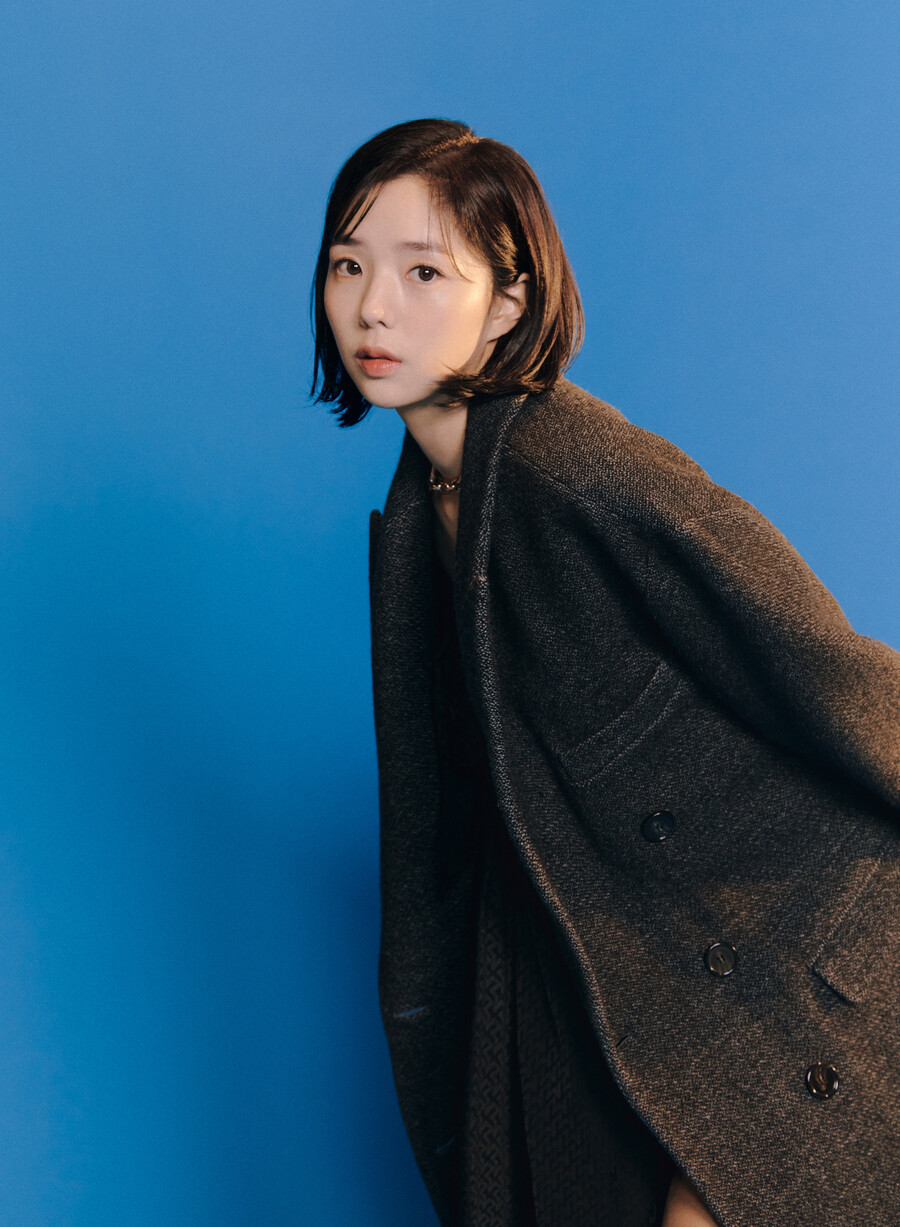 >> VOTE NOW! For The 1st Annual ZAPZEE Awards
Chae Soo Bin talked about her new Netflix drama The Fabulous.
"I filmed the drama last winter, and it was finally released a year after," she opened up. "I really had fun filming, so it was great to see it now. I enjoyed watching it, taking a walk down memory lane."
Shyly smiling, the actress answered, "I don't know why the director cast me. But the show didn't feel so heavy, and I thought people would get to watch it lightly, so I hopped on the project without hesitation."
Yesterday, Minho said in his interview that he could never be friends with his ex. "I also think, 'Is it necessary to stay friends with an ex?' she agreed. "I'm not saying it can never happen, but 'why…?' would be my answer." Chae Soo Bin then moved on to talk about her own dating style. "Sometimes I have nobody around me, then sometimes, I have one or two guys contacting me at the same time. When I have someone, I have someone, and when I don't, I have no one," she said with a smile.
"But I've never experienced a love triangle (like in the series)," she stressed. "I like someone who I can hit it off with and someone who takes good care of me. Also, the looks are important to me."
Her passionate kiss scene with Minho became a hot topic. "It wasn't filmed in the later part of the filming, so it was a bit awkward," Chae Soo Bin replied. "I've shot pretty kiss scenes on the streets, but this was my first time shooting such a passionate kiss scene inside a house, so even I was embarrassed to watch it at first. But the director helped a lot."
When asked about how her family reacted, the actress commented, "My dad never watches my kiss scenes. He's displeased with them. He always watches my projects but looks away when I kiss someone. But my mom and sister seem to have enjoyed it."
About Minho, she shared, "He's well known for his passion. So I wondered how he'd pull off such a cynical character, but when I watched the show, it seemed like Woo Min came out more three-dimensional because Minho was the one portraying him." She went on, "Minho is so considerate and cares more about others than himself, so I'd love to work with him again. He made all the staff comfortable and pumped them up. In that respect, there was a lot to learn."
Chae Soo Bin then talked about mostly playing cheerful, energetic characters. "Every project has a different story, so there's no pressure in showing a new side of myself. For this show, I tried to focus on the character named Ji Eun and the people around her."