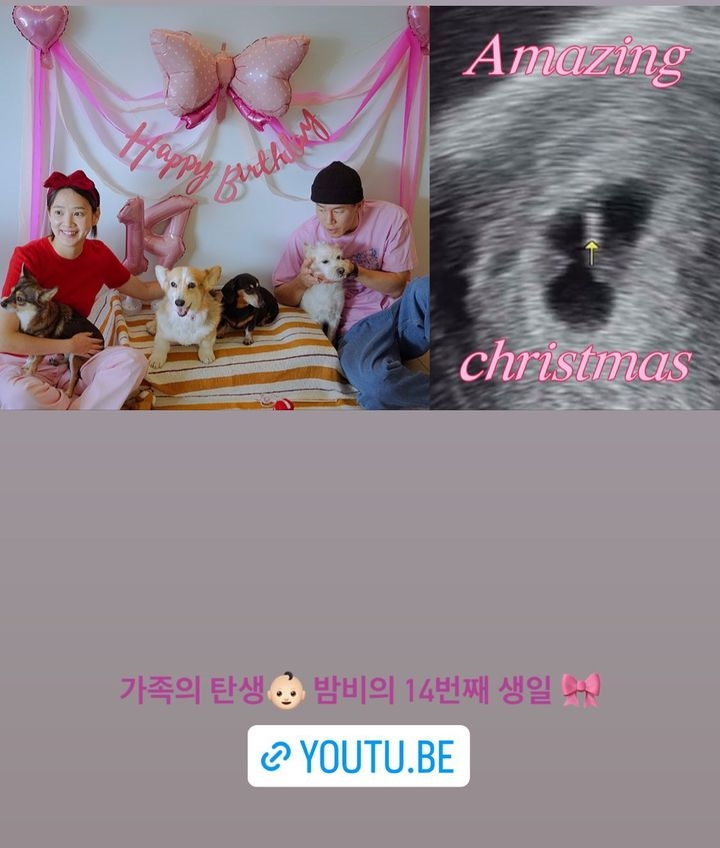 >> VOTE NOW! For The 1st Annual ZAPZEE Awards
Kim Moo Yeol and Yoon Seung Ah will be welcoming a baby next year seven years after they got married in 2015.
The couple's agency, Prain TPC, announced on December 25th, saying, "The two have been recently blessed with a baby. Currently, Yoon Seung Ah is focusing on her prenatal care."
They added, "They will become parents in June next year. We ask for your love and support."
The celebrities also delivered the good news themselves. Yoon Seung Ah posted pictures of her puppy marking its 14th birthday alongside an ultrasound image of a fetus with a text that reads, "Amazing Christmas." She added, "Our new family member and Bambi's 14th birthday."
The two tied the knot in 2015 after three years of dating.
Meanwhile, Kim Moo Yeol starred in Netflix series Juvenile Justice and movie Honest Candidate 2 this year. He is currently partaking in SBS' Monday-Tuesday drama Trolley.
Source (1)