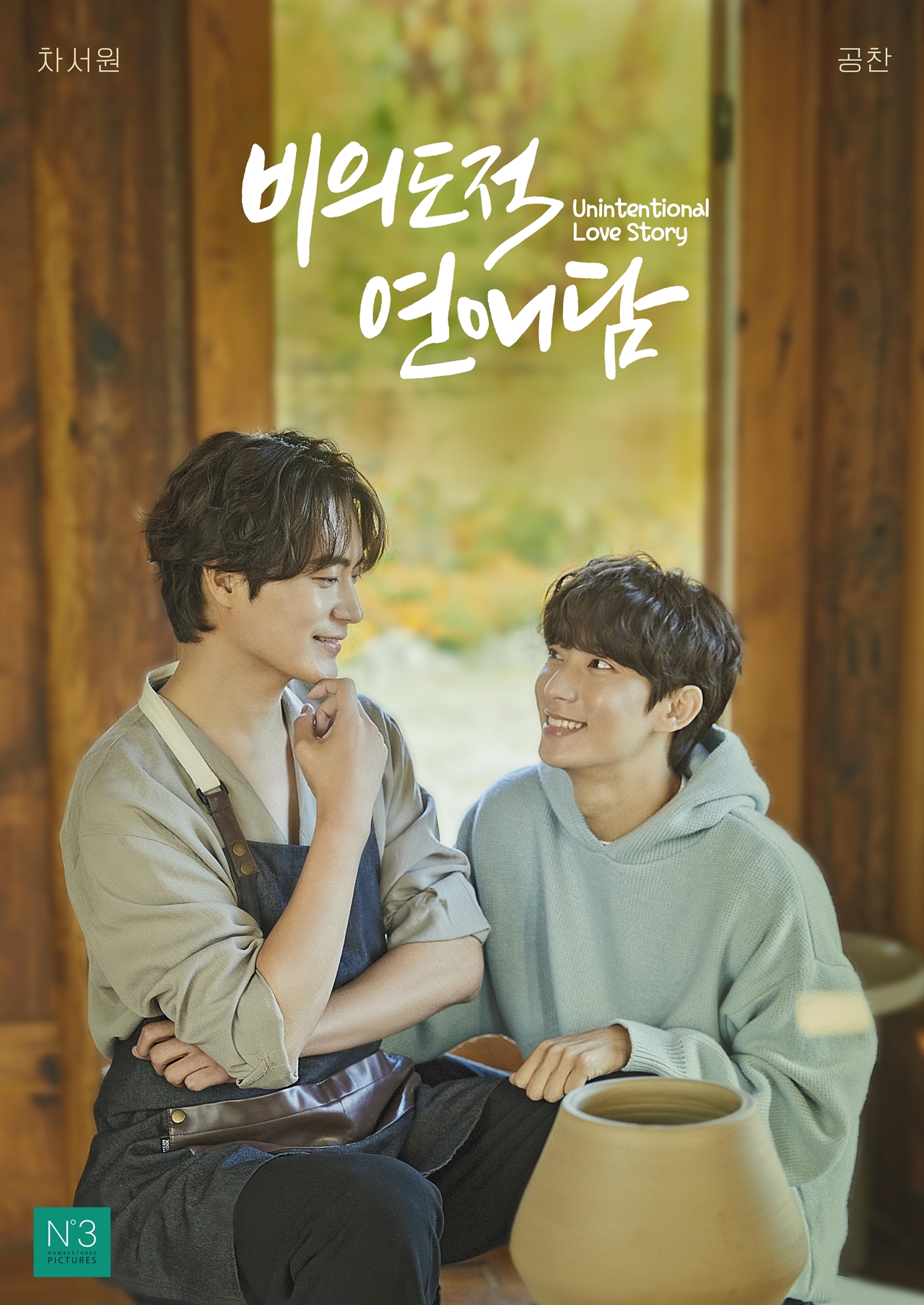 A new BL drama titled Unintentional Love Story released its teaser poster.
The upcoming series tells the story of two men discovering true love in a fake relationship that began with lies. Following the production news in June, the drama drew attention for casting Cha Seo Won (playing Yoon Tae Joon) and Gong Chan (Ji Won Young) at its centerpiece. 
The new picture shows Seo Won sitting in front of a potter's wheel, making sweet eye contact with Gongchan. Tae Joon's smile is small and reserved but appears genuine, creating a stark contrast to Ji Won Young's giddy and excited expression as he looks at the master craftsman.
"Cha Seo Won and Gongchan are completely different characters. Thanks to their amazing performance and chemistry, we were able to preserve the original webtoon's feel even better. Please look forward to seeing the sweet chemistry between the two handsome stars in the upcoming show," the production team remarked.
The original comics by Phoebe won the E-Book Grand Prize at the 2021 RIDI Books BL Comic Awards, Best BL Comic of the Year at the 2021 Aladin BL Comic Competition and COMIC Lifetime Work Award at the 2021 Mr.Blue BL Award.
The drama will be co-produced by writer Shin Ji An of Where Your Eyes Linger and director Jang Eui Soon of Peach of Time. 
Unintentional Love Story is set to be released in the first half of 2023.
Source (1)