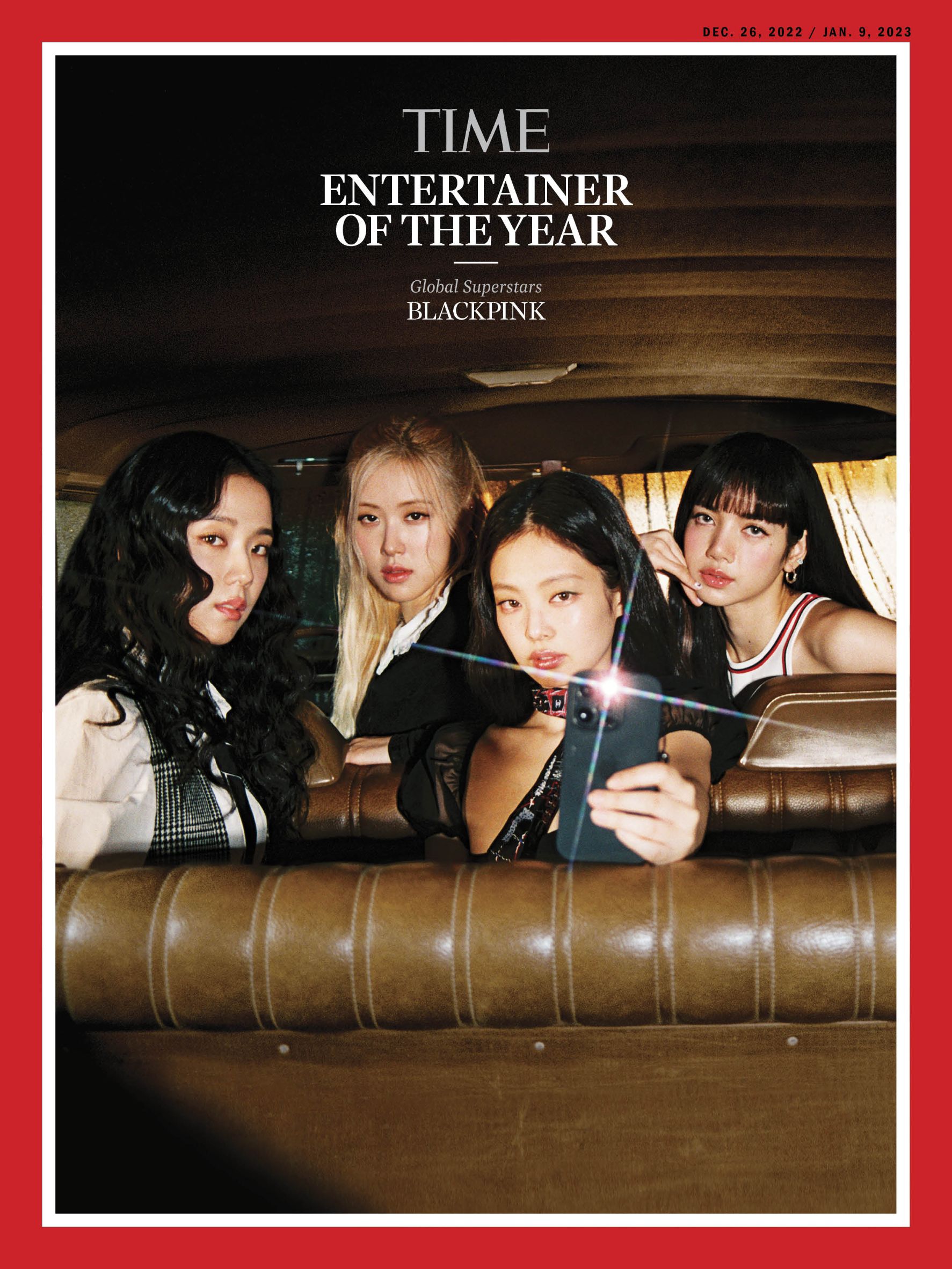 BLACKPINK became the first girl group in history to be named TIME Magazine's Entertainer of the Year for 2022.
The magazine describes BLACKPINK as the largest female band in the world and the icon of this generation that leads the trend, breaking multiple records with the group's most recent second full-length album.
"Normal as they may be, their 2022 has been anything but. They appeared at the VMAs in August, performing their hit single 'Pink Venom,' and onstage during their latest blockbuster world tour, which kicked off in October and will hit 27 cities over nine months. Shows sold out in minutes and were attended by tens of thousands of fans, including celebrities like Selena Gomez and Usher. BLACKPINK is the biggest musical act with over 83 million subscribers," the article remarks.
In response, BLACKPINK shared, "We're the happiest when we're creating music. Good things happened because we were constantly having a good time." The act added, "I believe that the power of our fans, who always love and support us, is the biggest reason behind our success. We will do our best in every moment with thankfulness in our hearts."
Source (1)