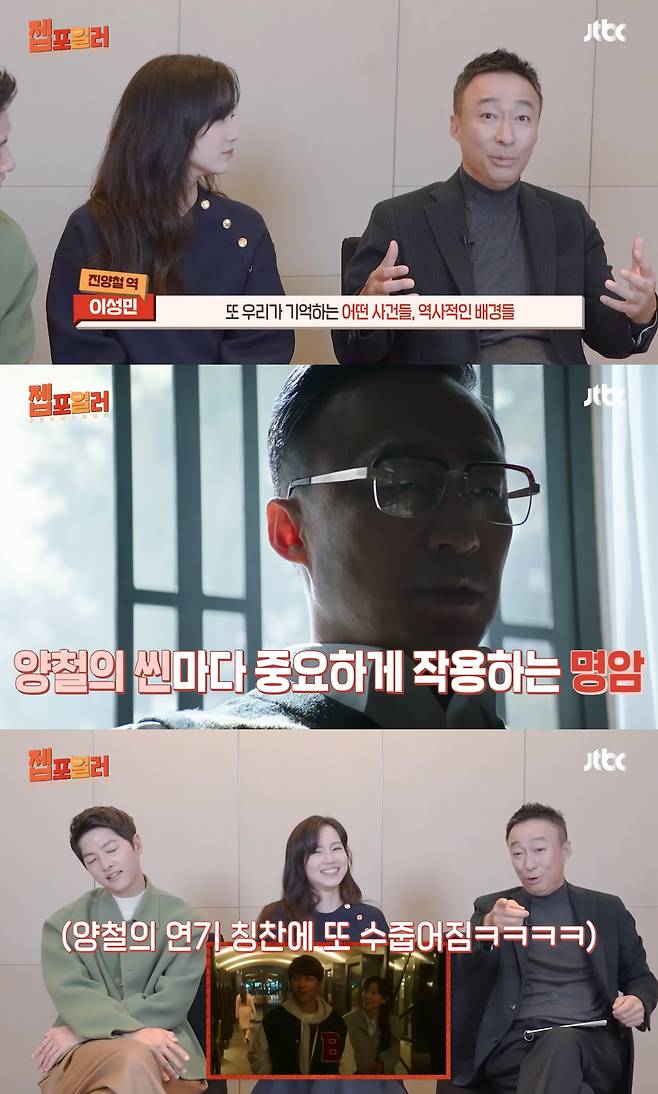 The video titled Commentary for Episodes 3 and 4 of Reborn Rich was uploaded on the JTBC YouTube channel. In the video, Song Joong Ki talked about how he felt guilty about playing a college student in the drama.
The clip started with Shin Hyun Bin asking Song Joong Ki and Lee Sung Min if they enjoyed the show. The two almost jumped out of their seats and playfully said that their series is becoming the "talk of the town" and that its' "making headlines all over the world." The actress cracked up and said, "That's what we hope would happen, and we're really looking forward to it."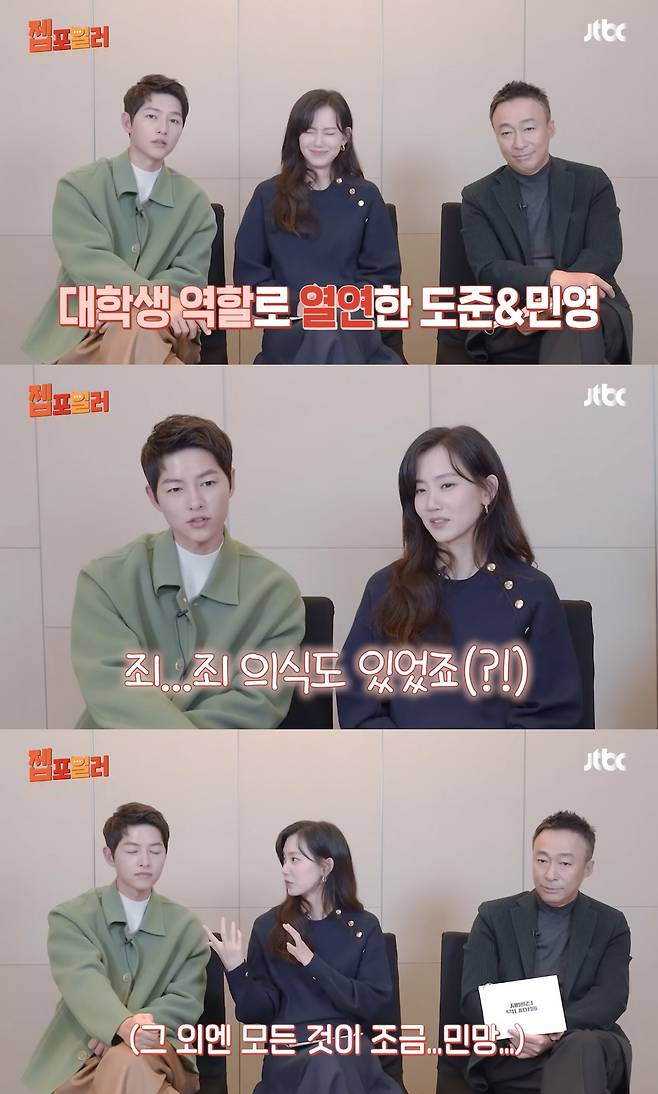 Regarding what to look for in the drama, Lee Sung Min said, "Please take a closer look at the events that happened in the past and keep in mind when the series is set." He also watched the romantic scene between Song Joong Ki and Shin Hyun Bin and jokingly said, "While I, an old man, was working hard, you guys were filming something like this."
Regarding the scene where his character made a strong appearance, he proudly revealed that the lighting director had put his heart and soul into the scene. Song Joong Ki also explained that lighting plays a vital part in the series. "He has a lot of scenes like that where he appears in the dark or where half of his face comes out of the shadow."
Shin Hyun Bin, who played a college student along with Song Joong Ki, shared her thoughts about playing a college student her age. "Yeah… We talked a lot about it," she murmured. Song Joong Ki also said, "We had a sense of guilt."
"I wasn't sure. When I was acting, I focused on the scene itself, which was relatively easy. But when I was posing for the photoshoot… My gosh," she failed to continue, making viewers laugh.
Source (1)