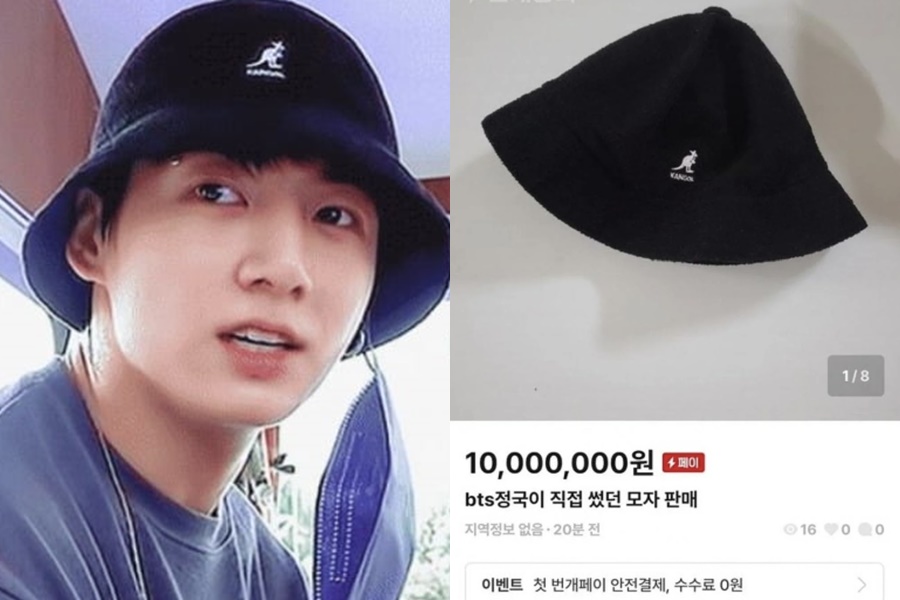 The hat that the former Ministry of Foreign Affairs employee attempted to sell for $7,100 was confirmed to be a lost item of BTS' Jung Kook.
On November 7th, the Seocho Police Station in Seoul announced that they completed the investigation on the former employee of the Ministry of Foreign Affairs who tried to sell the hat worn by Jung Kook. According to reports, BTS' agency HYBE has responded to the police saying, "It is true that Jungkook lost his hat at that the Ministry of Foreign Affairs."
Following the individual admitting to all charges, a police official shared that they are reviewing the legal principles for his act and have yet to determine if the hat will be returned.
The person attempted to sell the idol's hat for about $7.1K, posting a photo of the hat online with a photograph of a civil service employee identification card. They claimed that he left the hat in the waiting area when the idol group visited the Passport Division to renew their passports and that they acquired ownership of the hat since no one called to claim ownership for six months after it was reported lost.
However, neither the Ministry of Foreign Affairs nor the National Police Agency has a record of reporting the hat as a lost item. As the post became highly controversial, the individual deleted the post and turned himself in to the police in Gyeonggi Province.
Source (1)