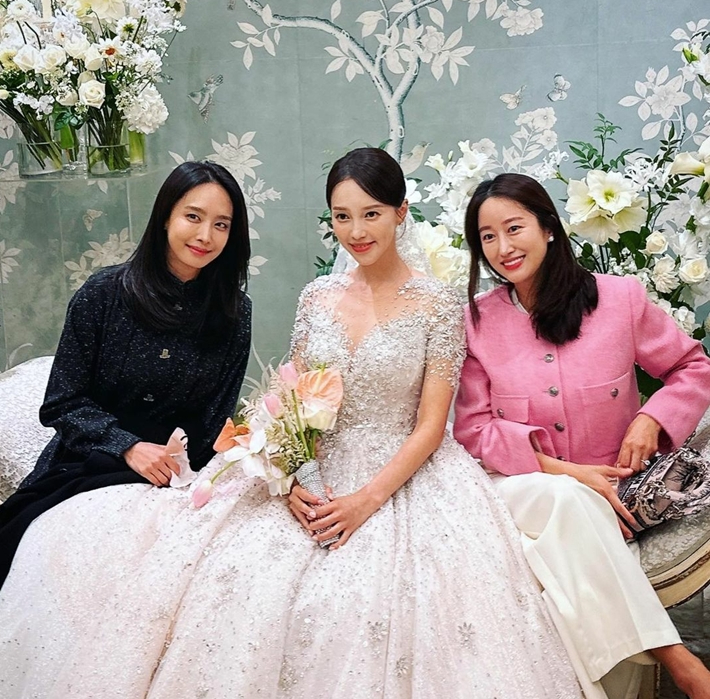 Ayumi Hamasaki is officially married.
The former idol married an entrepreneur who is two years older than her, on October 30th.
It was reported that fellow SUGAR members Hwang Jung Eum and Han Ye Won attended and congratulated her. Many other celebrities including Jeon Hye Bin and Park Jung Ah also attended and congratulated the newlyweds.
However, the absence of Park Soo Jin at her wedding made headlines as the four members are known to be very close to each other. Reports say that it would have been difficult for Park Soo Jin to come because she currently lives abroad in Hawaii with her children. According to industry insiders, Park Soo Jin and Bae Yong Joon moved to Hawaii earlier this year to raise their children there.
Meanwhile, the newlywed couple will be making an appearance on SBS' variety show Same Bed, Different Dreams 2: You Are My Destiny.
On October 31st, the show's production team revealed, "It is true that Ayumi will be starring in Same Bed, Different Dreams Season 2. The release date is still undecided."
Meanwhile, Same Bed, Different Dreams 2: You Are My Destiny will air every Monday at 11:10 PM.