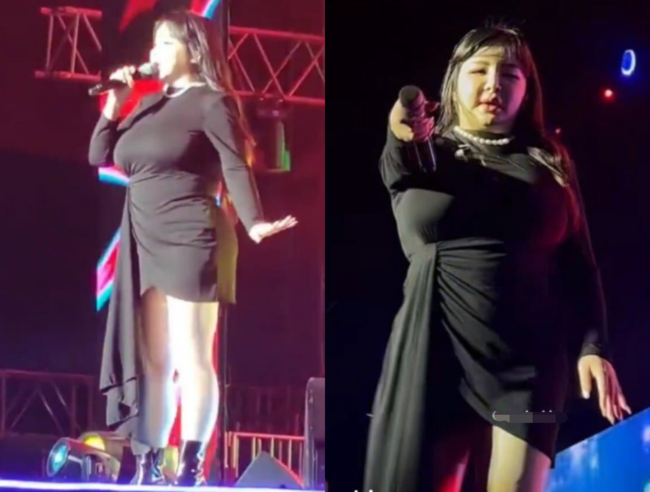 Park Bom has been caught up in rumors about her state of health. A recent video of her performing in the Philippines has gone viral on various online communities, raising concerns about her health.
On October 21st, the singer was spotted at the 2022 POPSTIVAL in the Philippines. On the same day, she shared several selfies on Instagram, but some fan-taken videos showed her looking drastically different from her former self.
Park Bom once trended online for her appearance at the 56th Grand Bell Awards in 2020, looking unrecognizably different due to rapid weight gain. Last year, she updated her fans on her successful weight loss, saying, "I was so shocked and worked very hard to lose 24 pounds. I currently weigh 130 pounds."
She added, "I had a tough time losing weight because of the drugs I was taking to treat ADHD, but it feels so good to be in shape. I am getting healthier and not taking as many drugs as before. I will never go back to then-myself."
This April, she reunited with 2NE1 members at US Coachella for the first time in about seven years. Six months later, fans are now concerned about her drastic change in looks, and some are even suspecting that she may have an actual health issue, such as hypothyroidism.
Source (1)