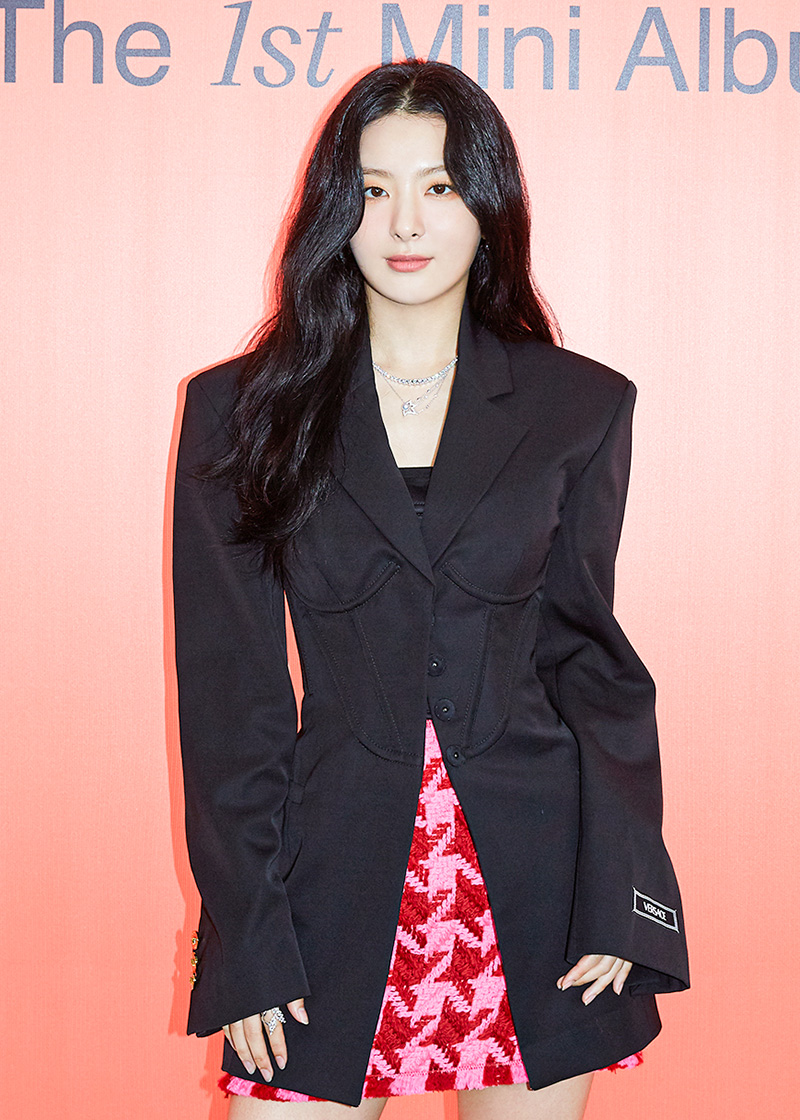 Red Velvet's Seulgi is making her solo debut with 28 Reasons.
On the 4th, Seulgi held her online press conference to commemorate the release of her first solo album 28 Reasons. "I've done a lot of activities, but making a solo debut is really nervous," Seulgi opened up. "I've prepared for a long time, but it still hasn't hit me. I've prepared really hard, so please show a lot of interest."
About 28 Reasons, Seulgi shared, "It's my first solo album to be released after eight years of my debut and it has a total of six tracks. I tried to show something different with my vocals, and I think I'll get to show a strong and daring side of myself which is different from what I've shown so far."
The title track "28 Reasons" is a pop dance song with lyrics about a character with both good and evil sides. "I was very worried about the tone of the voice because the song expresses a character with both good and evil sides," Seulgi explained. "I got feedback that it'd be nice if I sang more calmly like I was telling a story, so I revised over and over again." She also talked about the performance of the song. "I heard that the dance was inspired by Wanda, so it's got lots of fancy hand movements. I'm sure the fans will like it a lot."
Seulgi got choked up as she talked about Red Velvet members. "They didn't stop giving me advice and support," the singer commented. "On the day I shot the music video, I sent Joy and Wendy a text, and they replied with a voice message and a lengthy text, so I tried a lot. They all told me that (the new song) is awesome, so I was so happy. Red Velvet, thank you so much and I love you."
Meanwhile, Seulgi's 28 Reasons is slated for release at 6PM KST today.
Source (1)