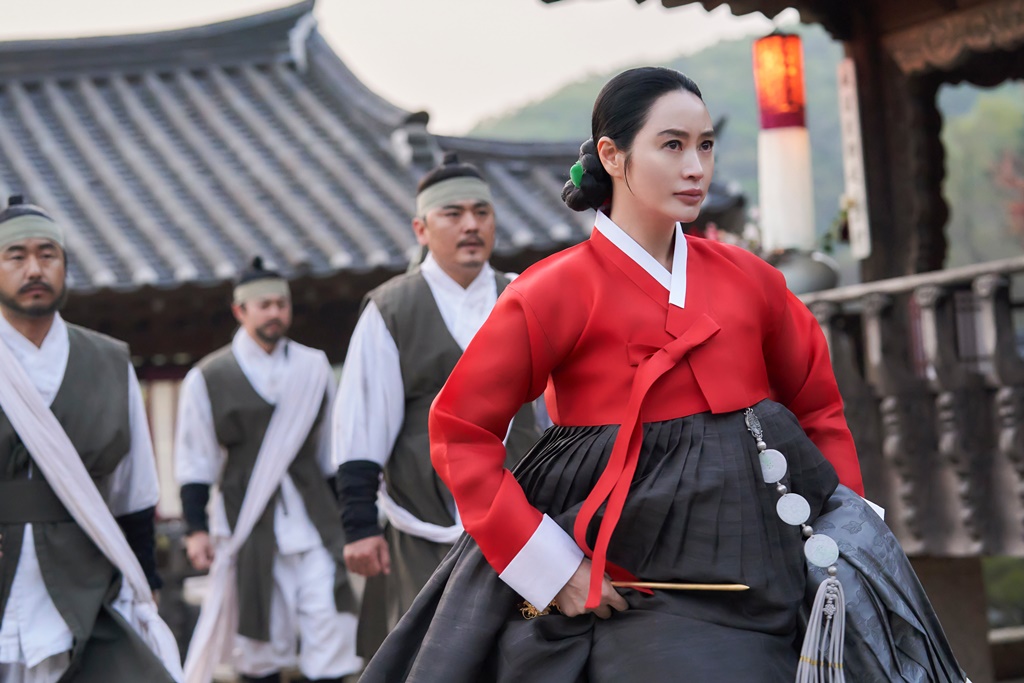 Kim Hye Soo revealed her thoughts on her new tvN drama The Queen's Umbrella.
Q1. Why did you choose 'The Queen's Umbrella'?
Hwaryeong captured my heart in an instant, even though she wasn't a character I've seen in other historical dramas nor a real person from history. The reasons I chose The Queen's Umbrella are clear – the fact that it's a new kind of historical drama, a captivating story, and the power of characters.
Q2. You're playing Hwaryeong who is never allowed a peaceful day because of five troublemaking princes. What kind of charms does she have?
Hwaryeong is a woman with the greatest power of love, and she willingly faces the rain and wind to protect the people she loves. 
Q3. Is there anything you were worried about while preparing the character?
I believe the greatest power of acting is sincerity. This was the same while portraying Hwaryeong. I focused on the direction her sincerity has to move forward as the queen and a woman. 
Q4. Anything you tried differently about your appearance for the drama?
There's a limit to what I can do differently about my looks because it is a historical drama. Still, if there's one thing, there's a golden hairpin with a dragon carved that symbolizes Hwaryeong.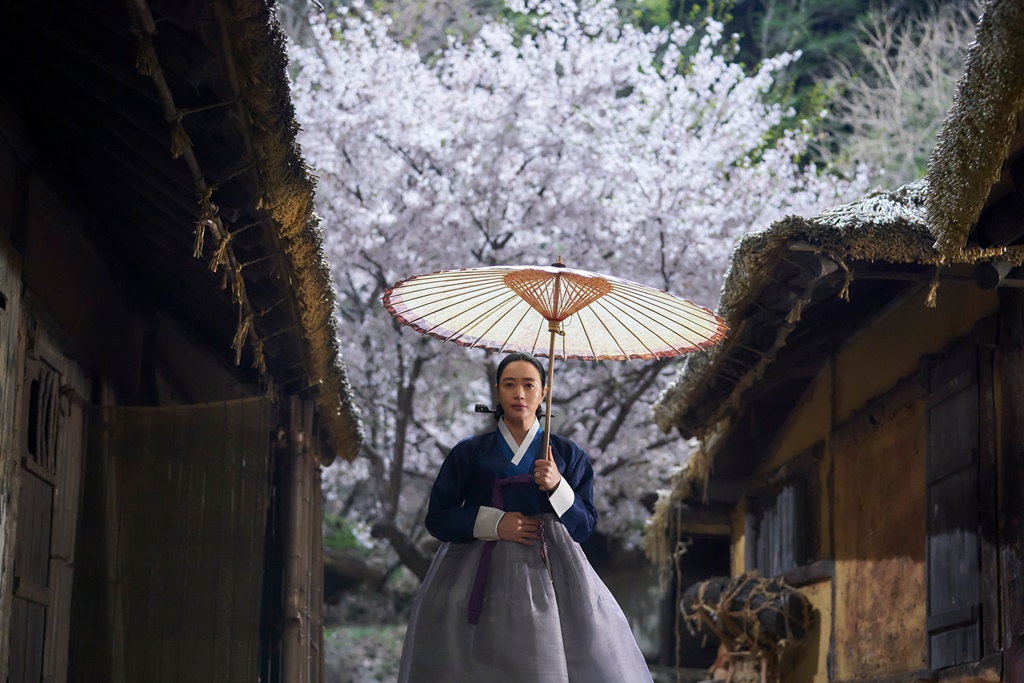 Q5. Is there a scene that best expresses Hwaryeong?
She sticks to the principles but is not old-fashioned and is more awake than anyone else in the era; she's very intuitive and careful. But she also acts more daringly and faster than anyone else. Plus, she's even witty. Each episode shows the many sides of her in various situations.
Q6. If you give your character a nickname?
There has never been a queen like her before! She's the busiest, fastest queen that viewers will meet for the first time. 
Q7. We're also intrigued by your relationship with Kim Hae Sook, who plays Queen Dowager.
Even in the script, the two women's conflicts and psychological warfare were quite intense and exciting. Kim Hae Sook is always so warm and kind, but the Kim Hae Sook I meet as Queen Dowager in The Queen's Umbrella is so new. Her acting never gets old. I end up admiring her in so many moments, and I'm just grateful to reunite with her.
Q8. What's the key point of 'The Queen's Umbrella'?
All you have to do is just sit comfortably in front of the TV. In just five minutes, The Queen's Umbrella will be yours.
The Queen's Umbrella will premiere on October 15th. 
Source (1)