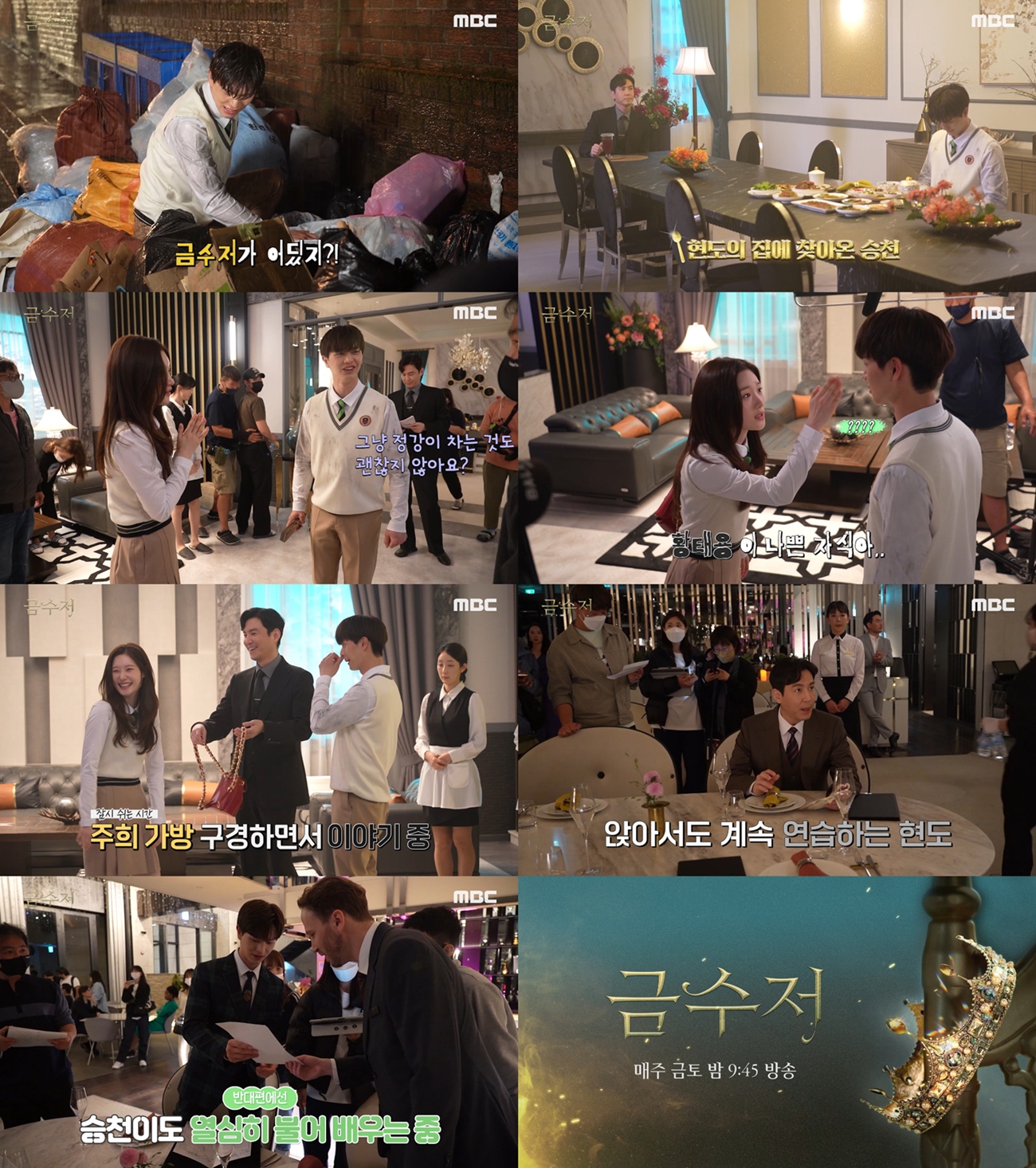 MBC's Friday-Saturday drama The Golden Spoon has released new behind-the-scenes footage that captures the friendly atmosphere of the set.
In the video, Yook Sung Jae (playing Lee Seung Chun) was seen shooting a scene in the rain where he rummages through a trash bin to find the golden spoon he had thrown away. But he soon made the staff members laugh by asking, "Where is the golden spoon?," as he was seen struggling to find the utensil that had actually disappeared in the bin.
The scene then quickly switched to Yook Sung Jae and Choi Won Young (Hwang Hyeon Do) having a serious conversation about the golden spoon, heightening the tension. 
Jung Chae Yeon (Na Joo Hee) and the series' producer were seen discussing the scene where she had to kick Yook Sung Jae on the shin. When she hit him, as the two had previously discussed, Yook Sung Jae exploded into laughter as she kicked him too hard.
Then the two changed the plan to slap him on the cheek instead and rehearsed the scene until it felt natural and fluid. When the actress said the line wrong after slapping him, he made witty jokes to cheer her up.
Choi Won Young and Yook Sung Jae then practiced their French before shooting the scene where they had to speak the language. As soon as the camera rolled, the two effortlessly delivered the line in one take. 
The Golden Spoon will air every Friday and Saturday at 9:45 PM on Disney Plus.
Source (1)