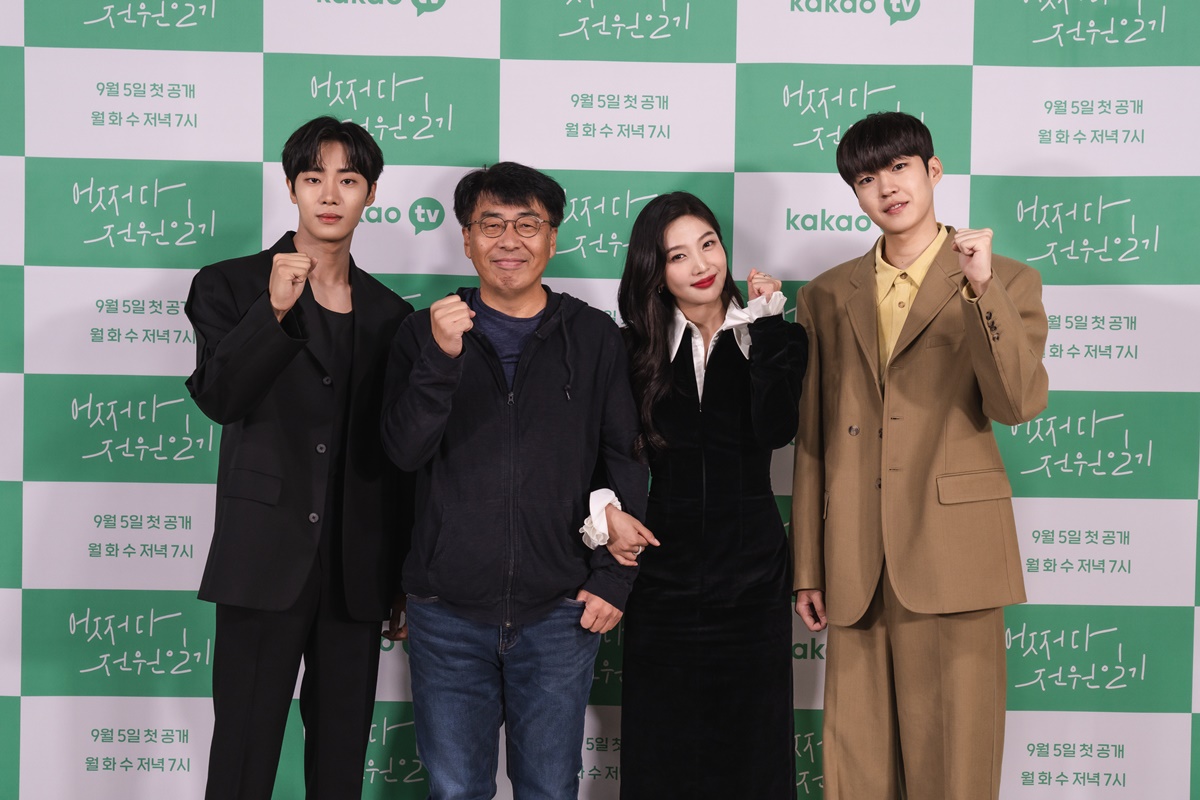 On the 5th, Kakao TV original series Once Upon a Small Town held its press conference, which Director Kwon Seok Jang, Red Velvet's Joy, Choo Yeong Woo, and Baek Sung Chul attended.
Once Upon a Small Town is the new romance drama about a police policewoman, the insider of a small town, and a veterinarian who dreams of returning to the big city. Joy shared, "I still can't believe that I've finished filming it. I gave it my whole summer. Everyone – staff, director, actors including myself – have put our souls into it."
Joy plays Ahn Ja Young, a policewoman and a town insider. "The character only resembled me 50%. I'm quite introverted, but I brighten up a lot while shooting the drama. Now, I'm 100% like her," she commented. "I think of myself as an innocent, pure person, but Ja Young is many times more so. She's like clear glass. She looks like she'll shatter easily, but actually, she's quite solid and cool."
What was it like working with two younger actors? "I even cut my bangs so I wouldn't look older," she jokingly answered. "They both treated me so nicely. And they're both really handsome. I loved the working environment."
Joy chose "the natural, comfortable story and the beautiful scenery" as the key charm of Once Upon a Small Town. "The story of unfabricated people is the biggest charm," she explained. "We're living in a forest made of buildings. But if you watch our show, you'll feel like you're surrounded by nature and feel at ease."
Meanwhile, Once Upon a Small Town is a 12-part series, and the first episode will be released today at 7:00 PM KST. Episodes will be pre-released on Kakao TV every Monday-Wednesday at 7:00 PM KST and be released worldwide through Netflix at 9:00 PM KST.
Source (1)