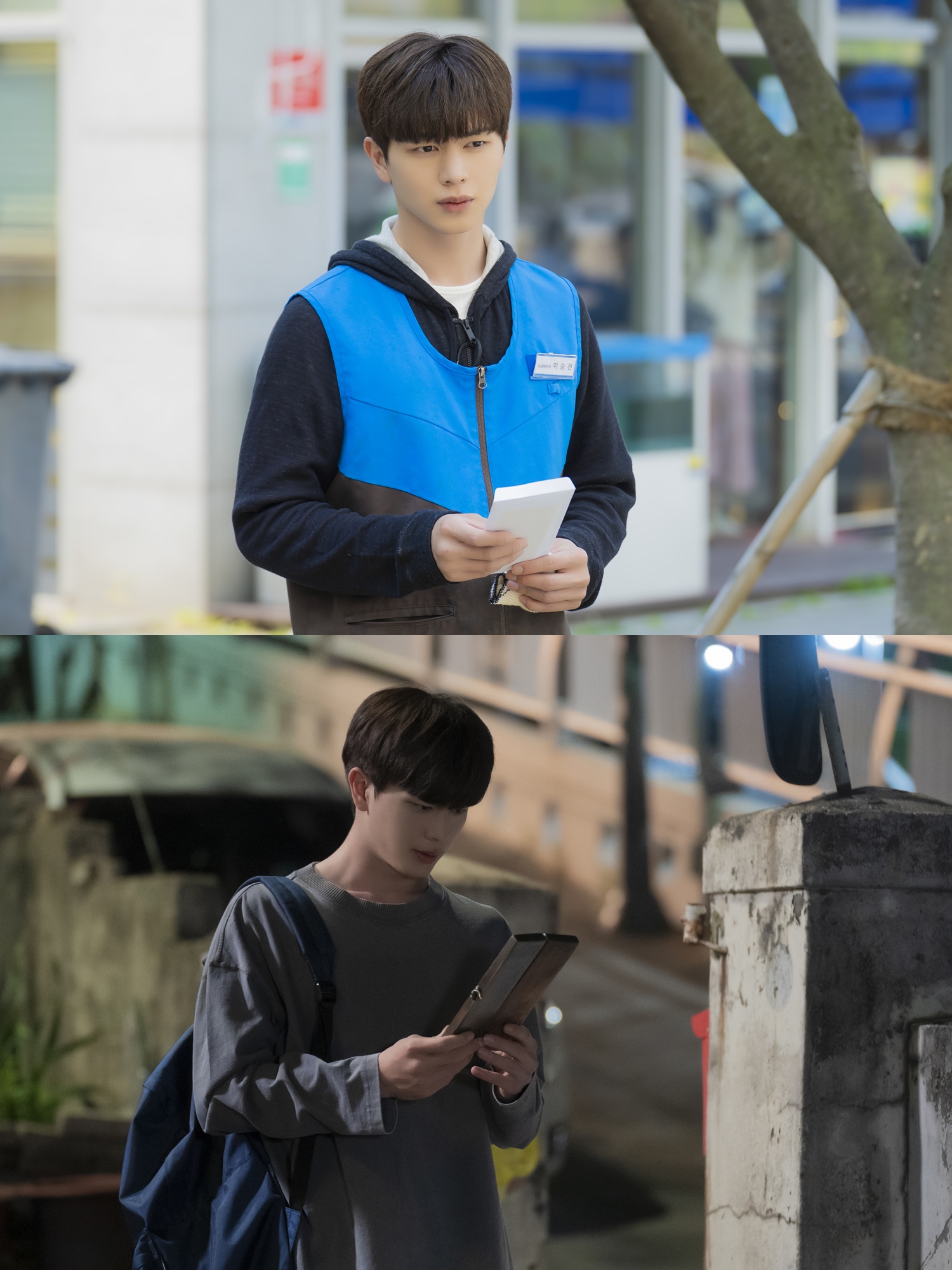 MBC's new Friday-Saturday drama Golden Spoon (literal title) recently unveiled its new stills of Yook Sungjae.
Based on the popular webtoon of the same name, the drama tells the story of a poor student who uses a golden spoon to magically switch fates with his rich friend.
In the newly released stills, Yook Sungjae is seen as a part-time worker at a convenience store. Here, the star plays a financially struggling young man named Lee Seung Chun who is a sophomore at a prestigious high school that only the top 0.01 percent attend. He tastes the bitterness of a classist society and struggles to survive among the rich.
Ahead of the drama's premiere, the actor briefly gave us a taste of his character from the series. He said, Many people look down on Lee Seung Chun as he has no money. However, he is not afraid to say what needs to be said in unfair situations. After being unfairly treated, he impulsively chooses to swap his family with the rich one. Although he makes an unwise choice, I think deep down he is a very loving and caring person for his family.
He also shared why he chose to star in the upcoming show. He said, As a big fan of the original webtoon, I found Seung Chun's dynamic life story very interesting and exciting and added, After getting his hands on the golden spoon, Seung Chun will use his intelligence to avenge those who have shunned him.
Golden Spoon will premiere on September 23rd.
Source (1)