According to Twitter, Snowdrop and Broker became the most-tweeted about Korean dramas and movies this year.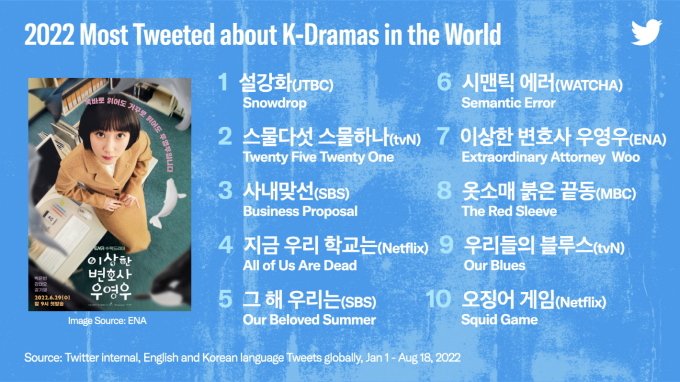 According to data collected from January 1st to August 18th, 2022, Snowdrop topped the most tweeted about list, followed by Twenty-Five, Twenty-One and Business Proposal.
All of Us Are Dead, Our Beloved Summer, Semantic Error, Extraordinary Attorney Woo, The Red Sleeve, Our Blues, and Squid Game also entered the top 10 list of the most tweeted about dramas of this year.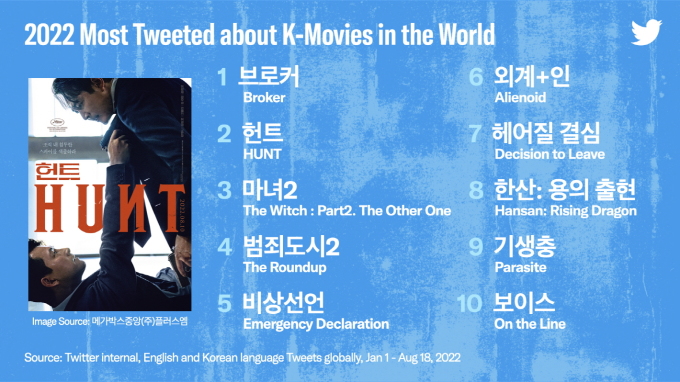 Broker became the most talked about Korean movie on Twitter, followed by Hunt, The Witch: Part 2. The Other One, The Roundup, Emergency Declaration, Alienoid, Decision to Leave, Hansan: Rising Dragon, Parasite, and On the Line.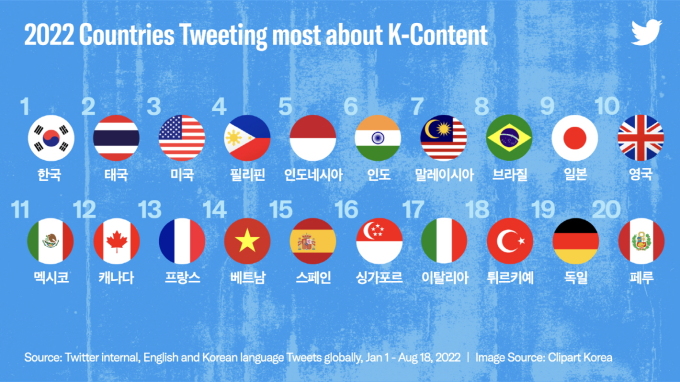 Kim Yeon Jung, the head of Global Kpop & K-content Partnerships at Twitter, shared that the number of tweets for Korean content on Twitter has increased significantly by 546 percent over the past ten years, and that the influence of global K-pop fandom led to the globalization of Korean content. She added that they will do their best to provide quality content on Twitter for the globalization of Korean content to expand to dramas, movies, and webtoons."
Source (1)