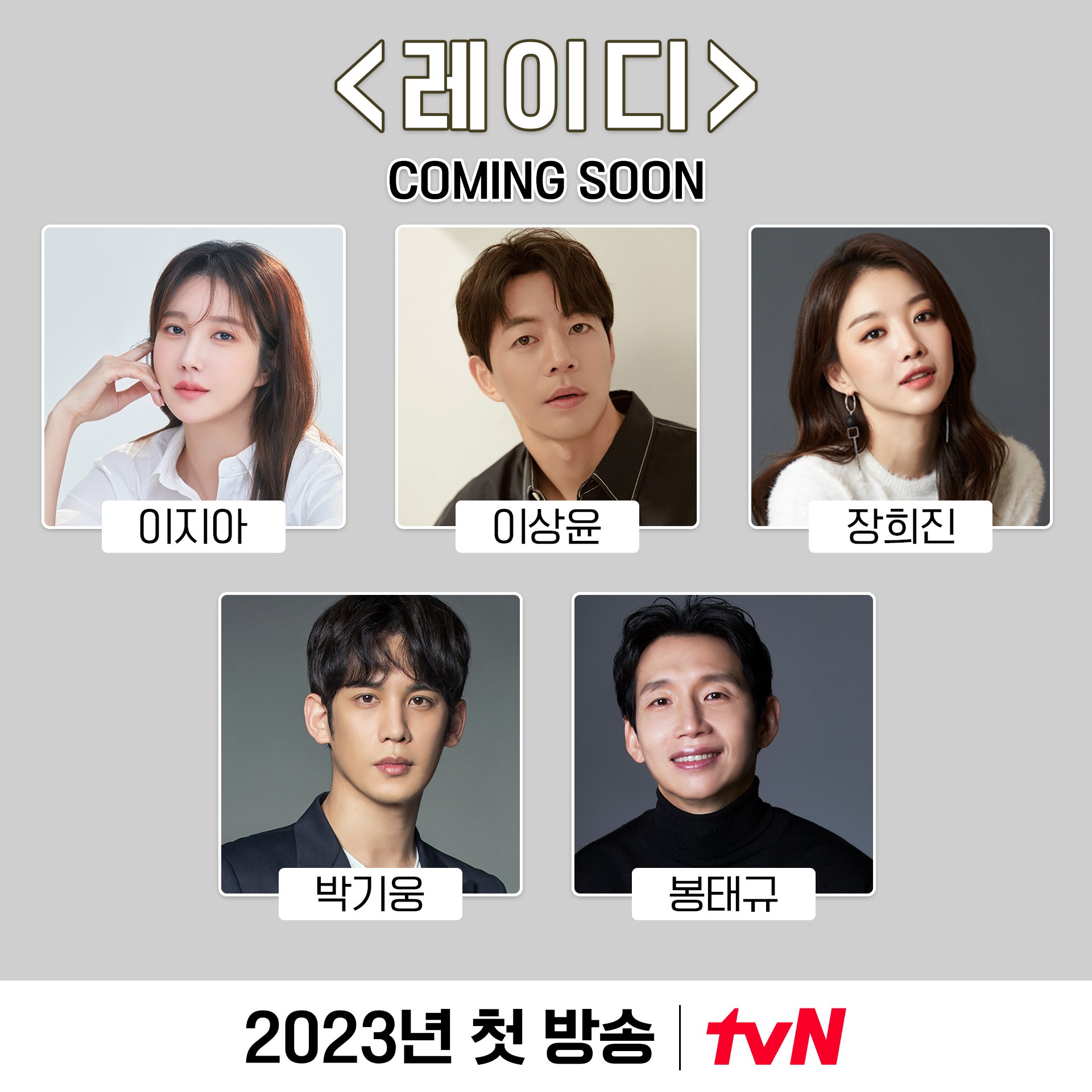 Lee Ji Ah, Lee Sang Yoon, Jang Hee Jin, Park Ki Woong and Bong Tae Gyu will star in a new tvN drama named Lady (literal title).
Lady tells the story of a woman who must become the first lady to protect her family. The upcoming drama is helmed by One The Woman producer Choi Young Hoon and written by The Penthouse screenwriter Kim Soon Ok.
Lee Ji Ah takes on the role of Hong Tae Ra, who will walk the path of a First Lady. She has a perfect life but without the memories of her past. One day, her sealed memories come back and unravel the truth about her spotless life.
Lee Sang Yoon plays a genius developer named Pyo Jae Hyun who is Tae Ra's husband. With his soft leadership and sensible personality, he's recognized by Gen Z as one of the entrepreneurs they want to take after.
Jang Hee Jin stars as YBC's main anchor named Go Hae Soo, who is Jang Do Jin's wife and the daughter-in-law of Geumjo Group. Although she appears confident and fearless, she carries a scar from her past that has yet to heal. Unable to escape the horror of "that day," she pursues the unrevealed truth.
Park Ki Woong plays Jang Do Jin, a competitive man who enjoys bets. He is the management representative of the IT company Haechi and is close friends with Pyo Jae Hyun.
Bong stars as Goo Sung Chan, a computer geek and the head of Haechi's research institute. Pyo Jae Hyun, Jang Do Jin, and Goo Sung Chan have been close friends like the Three Musketeers since college.
The production team shared, "The new drama tells the story of a woman who was given a wrong fate. Her desperate revenge for those who have ruined her life and her struggle to protect her family will be vividly depicted."
Lady is scheduled to premiere in 2023.
Source (1)