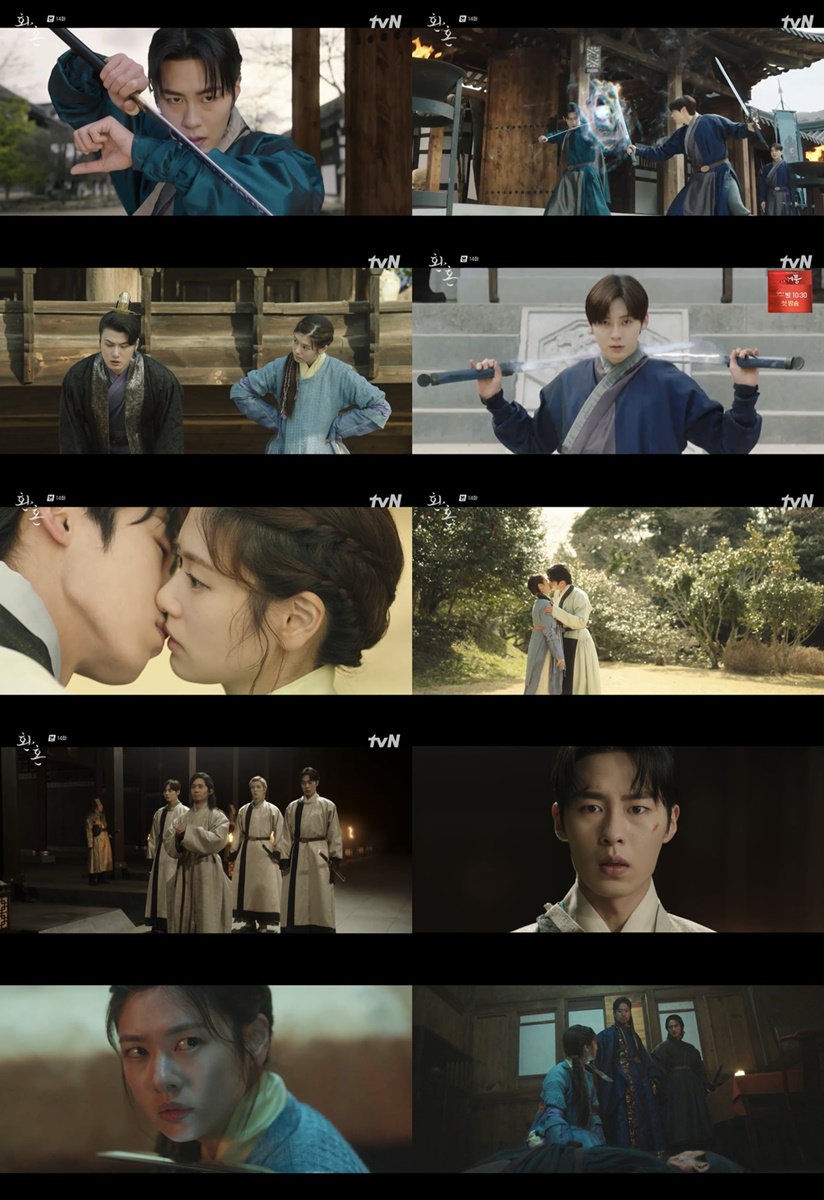 In episode 14 of tvN's Alchemy of Souls, Jang Wook (played by Lee Jae Wook) gave a surprise kiss to Mudeok (Jung So Min)!
The episode revealed Crown Prince Go Won's (Shin Seung Ho) intention behind making Seo Yul (Hwang Min Hyun) and Jang Wook fight each other. Turns out, he was jealous of the relationship between Jang Wook and Mudeok. He had threatened Mudeok by saying he would throw away the magical stone, but as Mudeok didn't flinch at his words, he bet her on the duel instead of the stone. Learning that Seo Yul is the only one who can beat Jang Wook, he asked Yul to fight him in the final round of the match.
In the meantime, Seo Yul was determined to take Mudeok to Seoho Fortress to protect her. And as the prince had wished, Yul won the battle and said, "Once I complete my training here and return to Seoho Fortress, there is someone I would like to take with me. Please help me do that," to Mudeok.
The show also showcased some heart-fluttering moments between Jang Wook and Mudeok. Mudeok felt jealous when she spotted Jang Wook and Heo Yoon Ok (Hong Seo Hee) together. When she was left alone with him, she brought up the rumors she had heard about him becoming Master Lee's (Im Chul Soo) pupil. However, in return, he surprised her by giving her a warm embrace. Although her anger had melted away by the time he had hugged her, she kept acting as if she were angry because she was too shy to let out her feelings.
Seeing her cute defense mechanism, Jang Wook suddenly swooped down and kissed her, saying, "You told me to attack when my opponent least expects it. I have followed your teachings, my master." In response to his remark, she showed him the ice stone she found in the pond and hinted at her feelings for him.
Source (1)