Big Mouth will be opening a hard-boiled worldview.
On Friday, MBC's new Friday-Saturday drama Big Mouth held its press conference, which director Oh Choong Hwan, Lee Jong Suk, YoonA, Kim Ju Hun, Ok Ja Yeon, Yang Kyung Won attended. Big Mouth tells the story of a big-mouth lawyer who becomes an infamous con artist Big Mouse after getting involved in a murder case.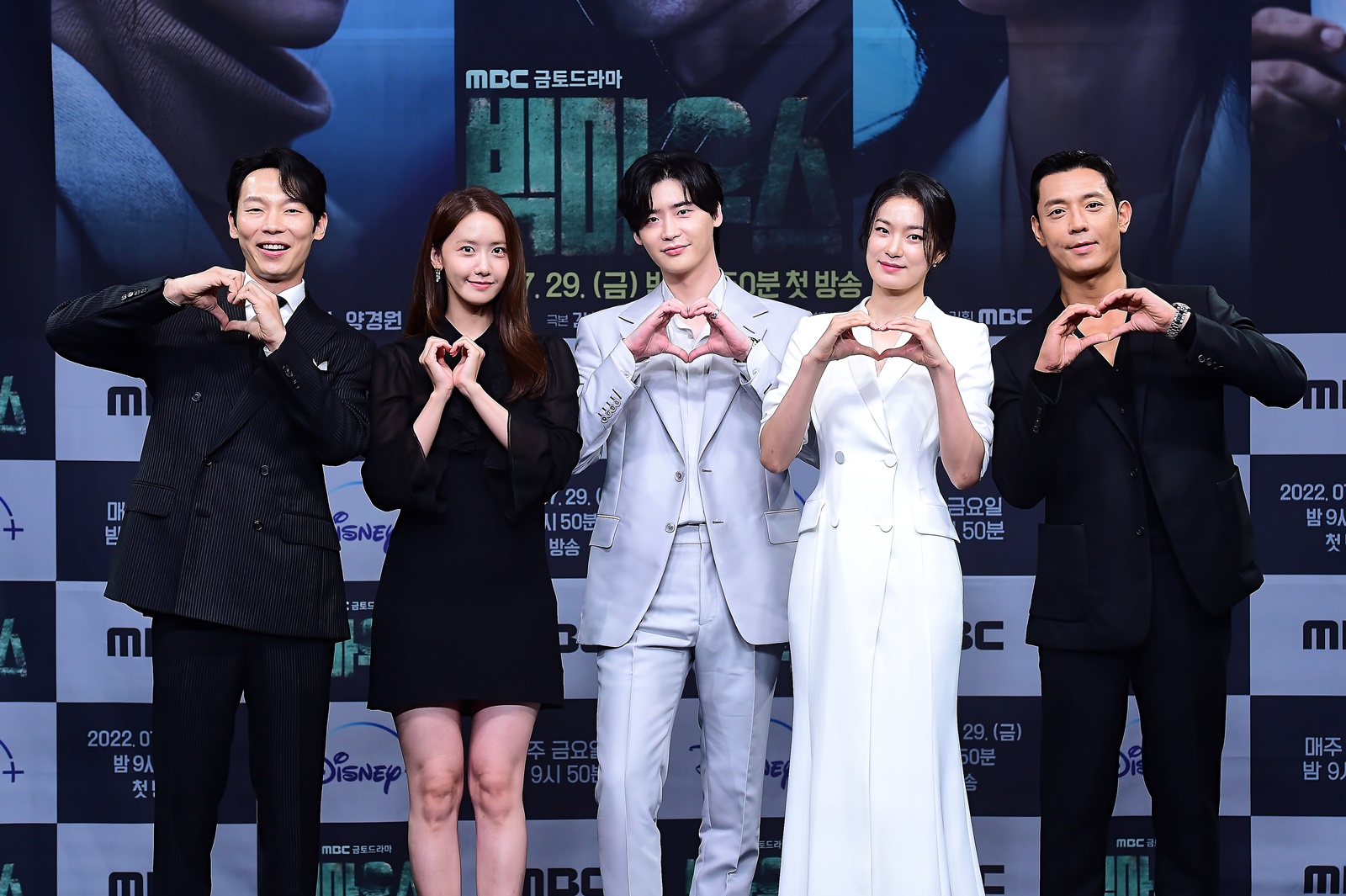 Lee Jong Suk is making a return to the small screen three years after Romance Is a Bonus Book. "I feel bad because I know my fans have been waiting so long for me," he shared. "I was so nervous. This project had so many difficult scenes, so I asked lots of questions."
In the drama, Lee Jong Suk and YoonA will be playing a married couple. "This is my first time playing a married couple. We've known each other for a long time, so there was this excitement in playing a married couple with her," he commented. "I know people have high expectations for our performance as a couple, but we'll be letting them down in that front. We're separated in terms of locations. Instead of working together in one place, we're acting at a respective place."
"I decided to join the show because Lee Jong Suk is playing the husband," YoonA added. "It was a disappointment that we didn't get to spend more time because of the physical distance between us. But there are scenes where we recall the past. So we poured our affectionate feelings into those scenes."
Meanwhile, Big Mouth will premiere on July 29th at 9:50 PM KST.
Source (1)