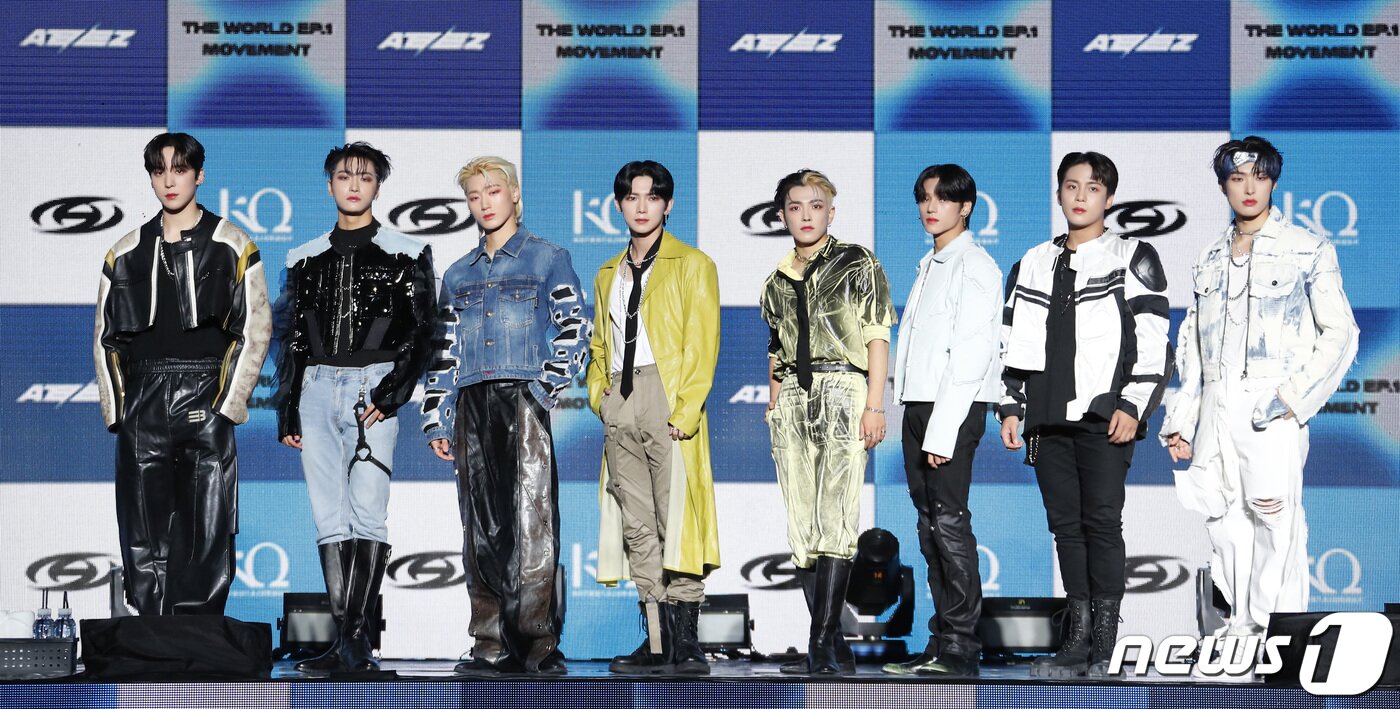 After meeting more than 180K fans on the world tour in the first half of this year, ATEEZ is ready to explain themselves on the stage.
On the 28th, ATEEZ held a media showcase to mark the release of their new album THE WORLD EP.1: MOVEMENT. "We really worked hard on this album," the boys introduced. "It's our first album this year, and since we're starting a new series with it, we're very excited and nervous."
Mingi further explained, "It contains the meaning of waking up people who repeat an endless routine." Yunho chimed in, "This new WORLD series is meant to tell the world of the bigger move." About specifying the act's unique worldview, the members shared, "We thought that there may be restrictions on what we have to do or show. So it feels like what we can show has become clearer."
In particular, ATEEZ previously hosted the world tour "THE FELLOWSHIP: BEGINNING OF THE END" in Seoul, five cities in the States, 5 countries in Europe, and Japan. Hongjoong commented, "We've been waiting for this tour for a very long time, and since it was postponed once, things felt really different. From now on, we'll try to greet our fans through various opportunities."
With growing popularity around the world, ATEEZ's upcoming album surpassed 1.1 million pre-orders, winning the first million-seller title. "We were just grateful and surprised," Hongjoong said. "It's all thanks to our fans that we can hear such good news every time we make our comeback. We'll repay this surprising number by doing our best." San added, "The title 'first million seller' makes us feel like we have to work harder. We'll show better performance so we won't fall behind."
Meanwhile, ATEEZ will release THE WORLD EP.1: MOVEMENT on the 29th at 1 PM KST.
Source (1)