Moon Ga Young talked about finishing the drama Link: Eat, Love, Kill through her agency.
While pulling off a complicated character who finds the painful memories of her childhood with her emotional performance, Moon Ga Young bloomed the romance within the drama by expressing the unique and special element of "emotional link" with just her acting. 
Q1. You've shot the drama for seven months from winter to summer. How do you feel now that it's over?
That number of seven months couldn't feel so unfamiliar. I was so busy filming, so I didn't even realize how much time had gone by, but now that it's all over, it's a little puzzling. The filming site was so warm throughout the filming, and I'm still in contact with the fellow actors and missing them a lot.
Q2. There were many scenes that required emotional acting. Were there any difficulties playing those scenes?
One of the reasons I chose the drama was because the scripts required a certain level of acting. There were various genres, a lot of emotions had to be poured out in one scene, and I never got to say it because it was a spoiler, but Da Hyun also had to express getting "linked" in the latter part of the drama. It was important to see how far I could use my emotional and technical parts in a short time. I wanted to make it happen, rather than think of it as something tough or difficult. You don't get to see a script like this often, so I had a really valuable experience as an actor.
Q3. What are some of your most memorable scenes or lines?
Every scene passes through my head, but the ending scene in episode 5 is the most memorable. It's a scene where I get a hint about Gye Hoon's family history, but looking at how Gye Hoon pretends to be so cool about it, she cries for him. I really liked the scene, but it was actually quite tough to actually act it out.
Gye Hoon (Yeo Jin Goo) and I often said, "We can do it. We have to do it," and even for this scene, I remember how we laughed throughout the shooting, saying, "Let's make it happen. Don't overthink it and just be true to our emotions."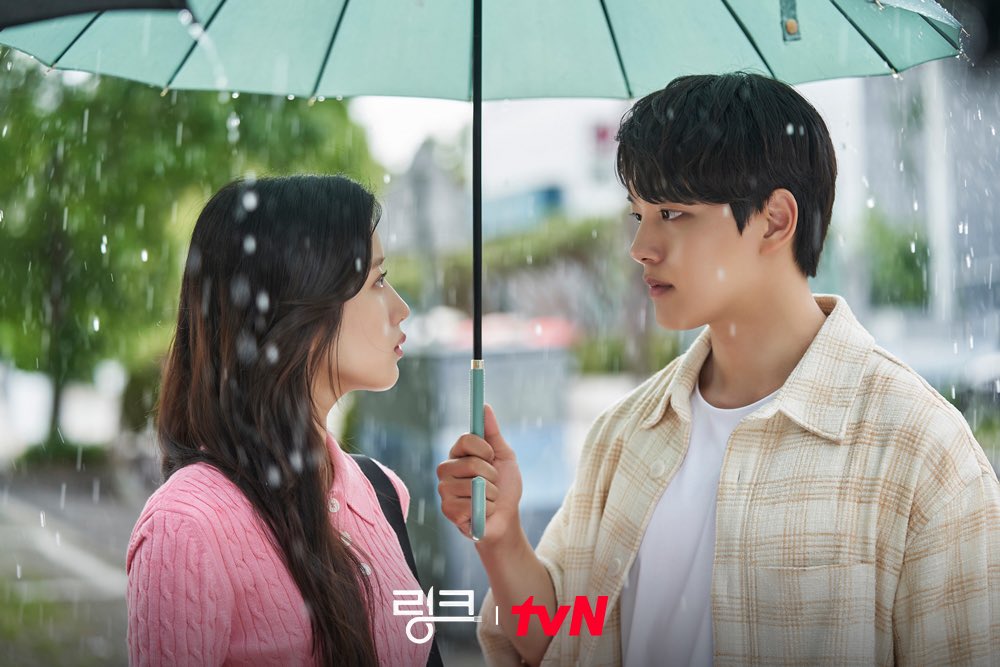 Q4. What was it like working with Yeo Jin Goo?
It goes without saying that we had the perfect chemistry. Other dramas also need it, but because of the element of "emotional link," teamwork was particularly important for this drama. But we were so comfortable around each other that I even thought "Is it possible to have a better chemistry?"
Q5. Last words to the viewers.
Thank you for watching until the end and for showing such great love. I hope that our drama gave you some comfort and strength, and I will greet you again with another good project.
Source (1)