Park Eun Bin and Kang Tae Oh, the "whale couple" of Extraordinary Attorney Woo, will be going through a big change.
On Tuesday, ENA's Extraordinary Attorney Woo released still photos of close eye contact between Woo Young Woo (Park Eun Bin) and Lee Jun Ho (Kang Tae Oh). The released photos show Woo Young Woo and Lee Jun Ho, who has gotten a lot closer.
In the office after dark, the two are looking into each other. Woo Young Woo looks like she's made up her mind, while Lee Jun Ho is looking at her endearingly with a smile. In the next photos, the change coming to their relationship is all the more evident. Lee Jun Ho is putting his jacket around Woo Young Woo's shoulders, and Woo Young Woo is holding her hands tight, heralding a heart-fluttering moment between the two.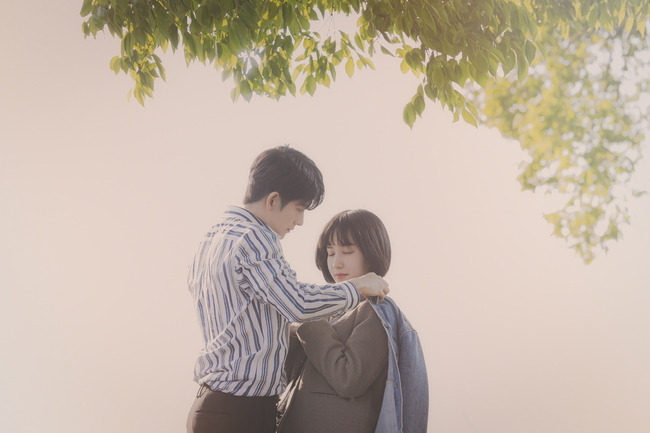 The teaser for the upcoming episode has already shown Woo Young Woo and Lee Jun Ho taking a step forward in their relationship. Woo Young Woo says, "I want to check if I like you or not," to Lee Jun Ho, raising expectations for their romance.
The production team shared, "Woo Young Woo started feeling emotions that she had never experienced before toward Lee Jun Ho, and Lee Jun Ho couldn't convey his feelings for Woo Young Woo. And a big turning point is coming to their relationship."
Meanwhile, episode 7 of Extraordinary Attorney Woo will air on the 20th at 9 PM KST.
Source (1)