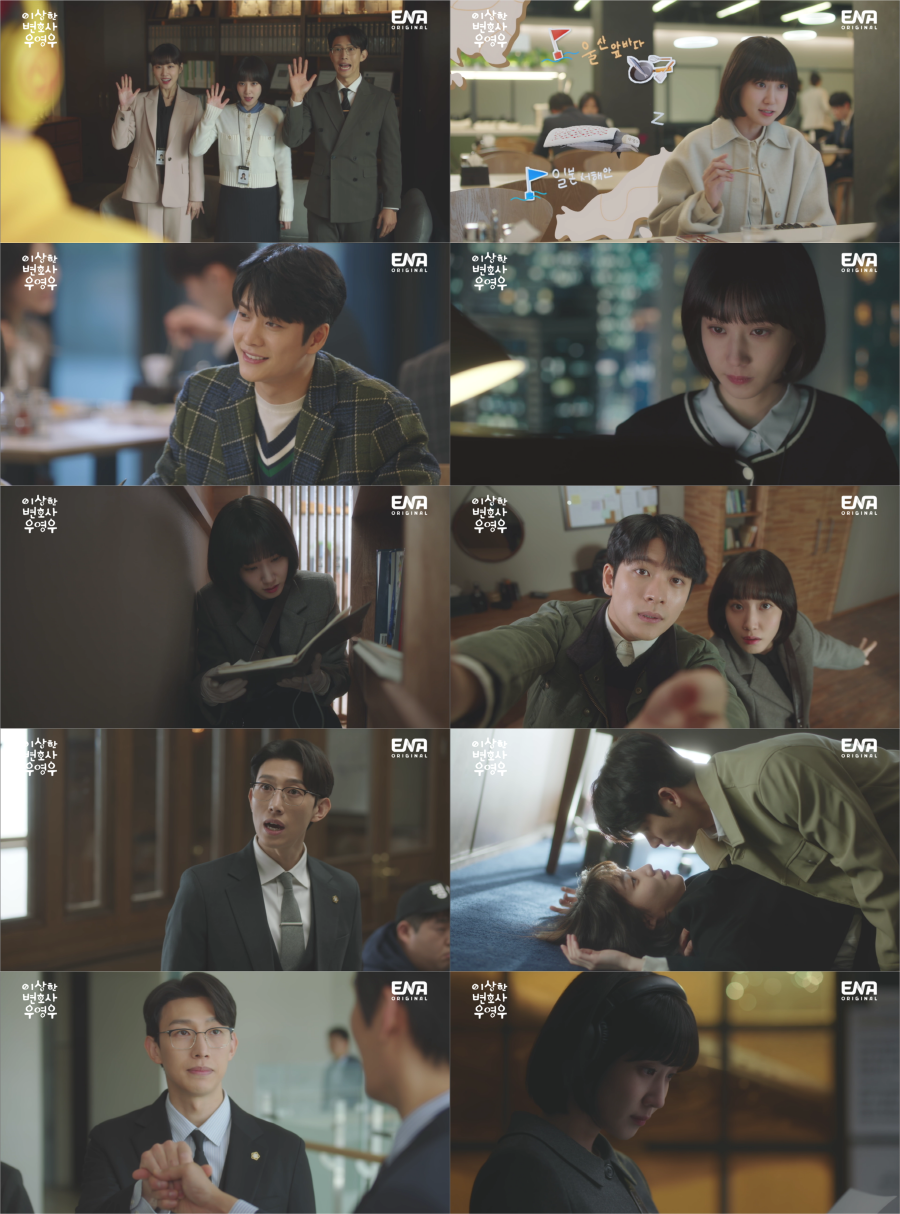 ENA's Extraordinary Attorney Woo became the hottest new Wednesday-Thursday show on TV, with its third episode recording an average nationwide rating of 4 percent.
The third episode depicted Woo Young Woo (played by Park Eun Bin) struggling in a world of prejudices and absurdities. In this episode, she took on a case where an autistic man was being accused of killing his brother. Although she managed to prove what had really happened, she couldn't overcome the prejudices and hate she faced. She saw how her client's father treated his son differently than his other son who goes to medical school and received malicious comments and insults against her client and herself.
Due to all the hardships she faced, the genius lawyer handed in her resignation letter, stating, "I hereby submit my resignation due to personal reasons, so please process it." The episode left a hard-hitting quote towards the end as Young Woo went, "I can tell how my autism and the defendant's autism are similar and how they're different. But the prosecutor can't. Which means… neither can the judges. I'm not an attorney who is helpful to the defendant."
The latest episode garnered explosive responses as it shed light on how people view autistic individuals and Jung Myung Seok (Kang Ki Young) continuously sought justice to protect Young Woo's rights. Anticipations are high on whether the drama will continue to dominate the Wednesday -Thursday evening time slot with No.1 ratings.
Meanwhile, episode 11 of Eve, episode 7 of Jinxed at First, and episode 9 of Insider achieved average nationwide ratings of 3.63 percent, 3.5 percent, and 2.6 percent, respectively.