Lee Jung Jae and Jung Woo Sung joined hands after 23 years. What will these two best friends show in Lee Jung Jae's directorial debut film 'Hunt'?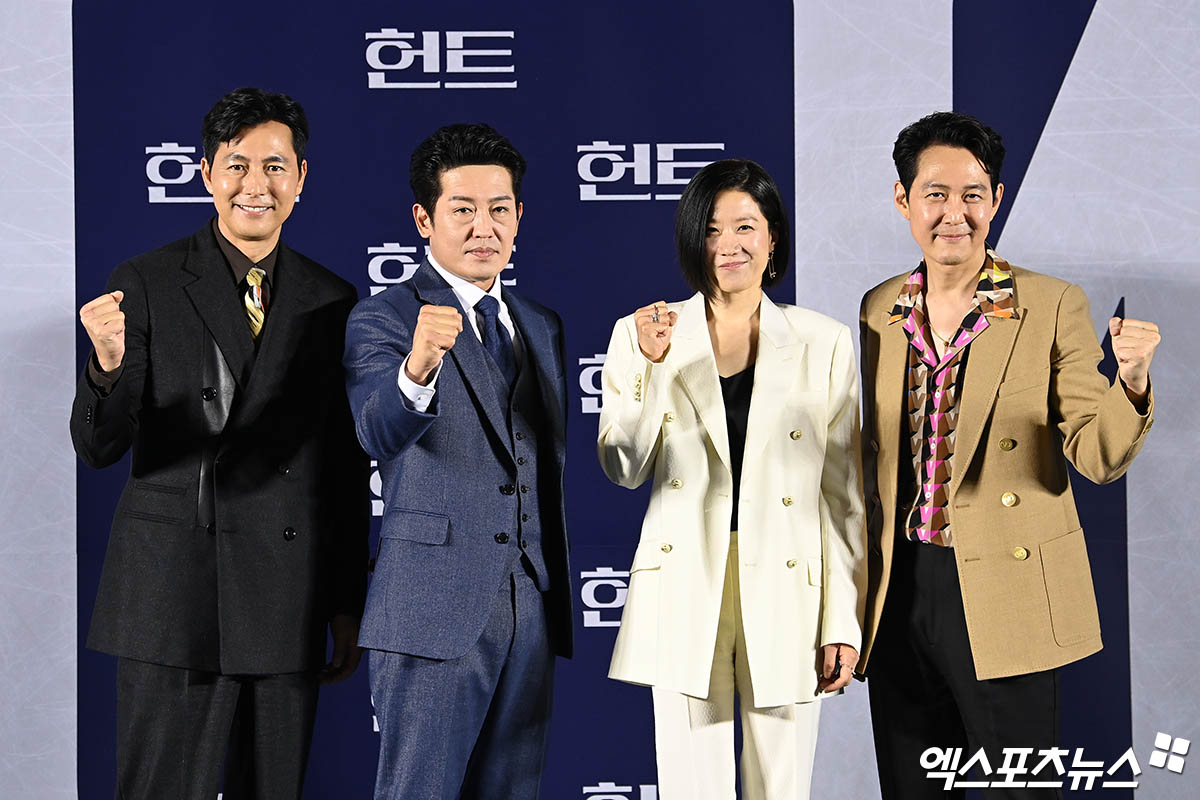 Hunt is a spy action drama about NIS agents Park Pyung Ho and Kim Jung Do chasing after a North Korean spy only to face a shocking truth. On Tuesday, Hunt held its press conference, which Lee Jung Jae, Jung Woo Sung, Jeon Hye Jin, and Heo Sung Tae attended. The movie was officially invited to this year's Cannes Midnight Screening.
Lee Jung Jae, who is making his directorial debut, shared, "I've watched a lot of spy movies since I was young, and I had a great desire to make a new type of spy movie for Hunt. And on top of everything, I got to work with such amazing actors."
"I've been doing movies for a long time, but I hesitated at first because writing a script and directing is a very different job," he added. "But as I changed my mind to pluck up my courage, I got more immersed in Hunt little by little."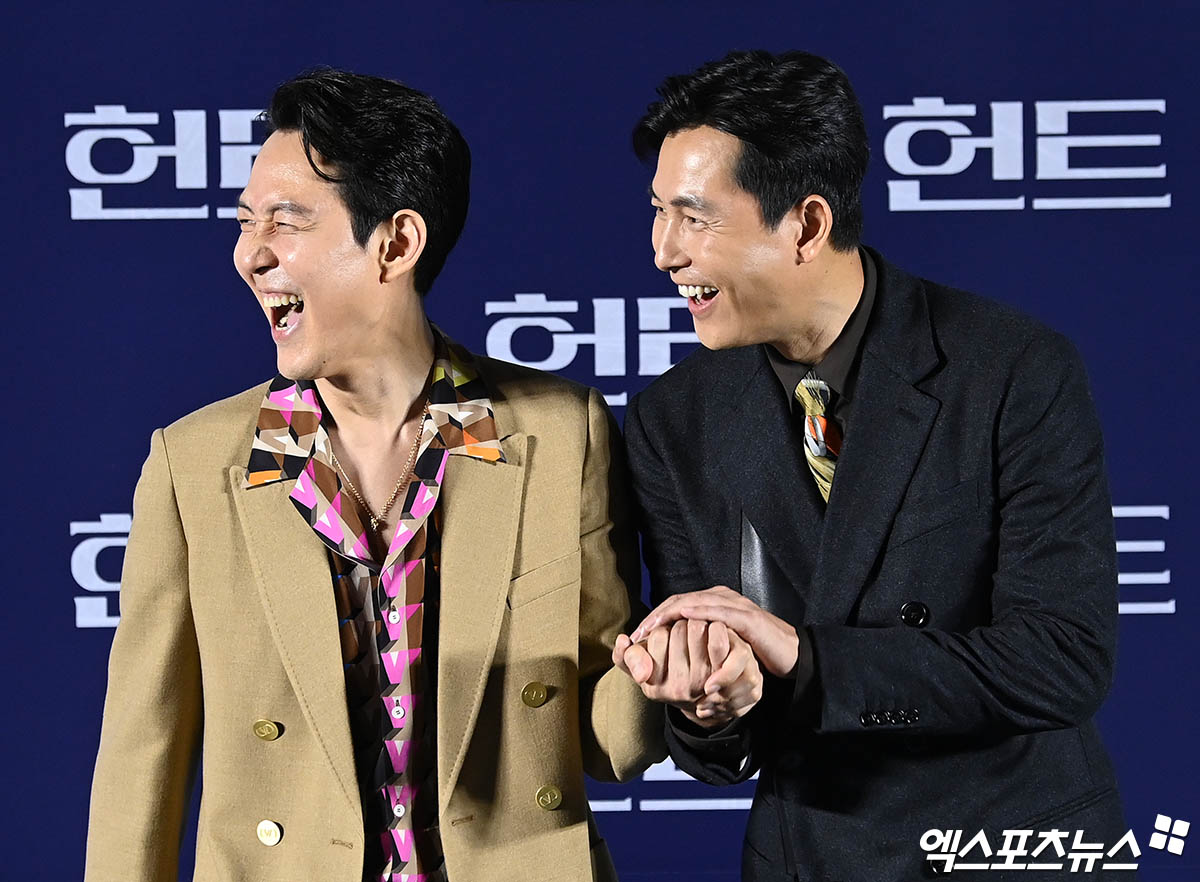 Starring alongside Lee Jung Jae is his best friend and top actor, Jung Woo Sung. "I've watched him work on this for a long time," he said. "It's been reported that this is our reunion in a movie after 23 years, but there was this hesitance and fear in working together." He continued, "But at some point, Lee Jung Jae's unremitting efforts seemed to have stabilized the storyline, so I decided to join the project, thinking that no matter what the outcome might be, we should work together and accept all without regret."
About his chemistry with Lee Jung Jae, Jung Woo Sung answered, "The audience are the ones who will comment about our chemistry. But I do think that our efforts are shown in the movie. I think our struggle to make this more than a movie that we enjoyed making will show."
Meanwhile, Hunt will hit the screen on August 10th.
Source (1)