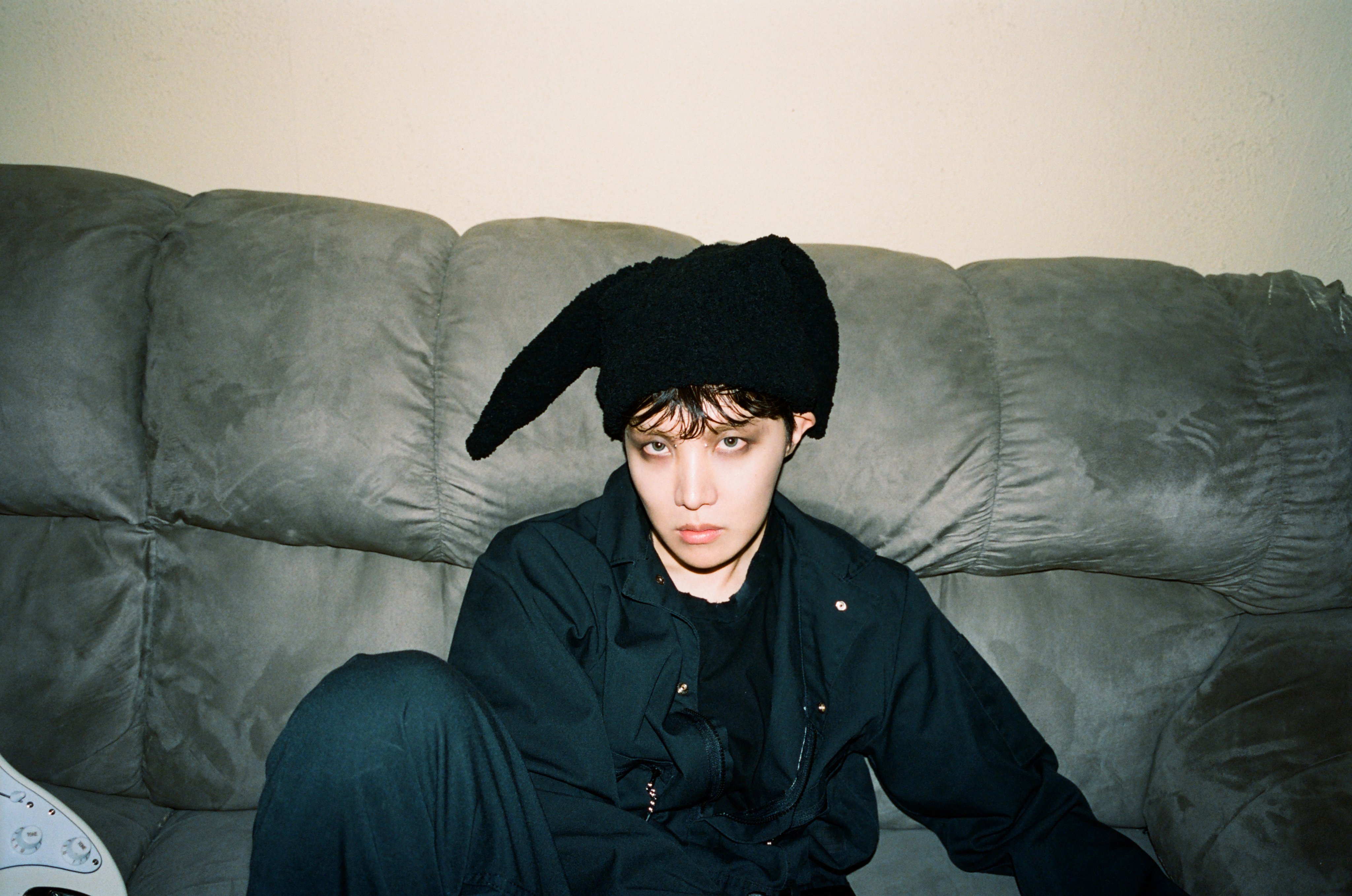 BTS' J-Hope is grabbing global attention as a solo artist with his new song.
On July 1st, the idol pre-released his song titled "MORE" from his highly-anticipated solo album Jack In The Box. Composed by himself, his swag-filled track features a darker, edgier sound that combines rock hooks together with hip-hop beats.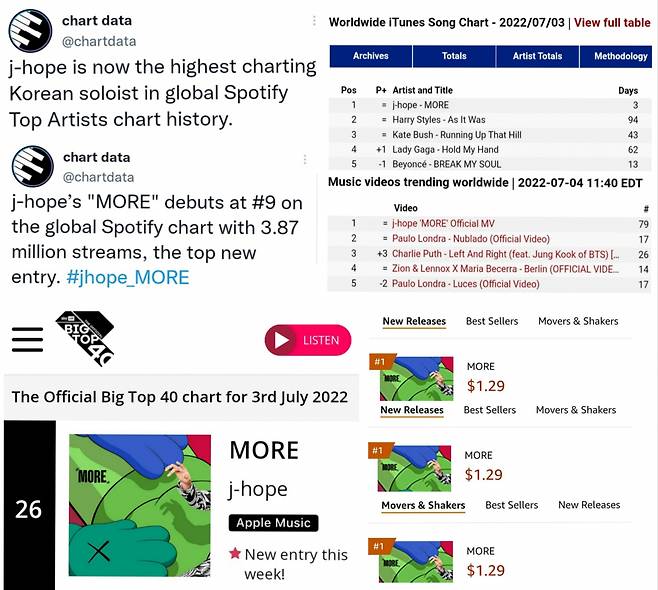 His single "MORE" was released under the name 'j-hope' without mentioning anything about BTS in its credits. Although the lyrics were in Korean, the song dominated worldwide music charts and created a global sensation.
As of 7 AM on July 2nd, the track debuted at No. 1 on iTunes Top Songs charts in the United States, Canada, England, France, Germany, Italy, Australia, and Japan. He is crushing music charts in 90 countries as of the 4th, staying atop the worldwide iTunes song chart for three days straight.
The song landed at No.9 on Spotify's Global Top Songs daily chart, hitting 3,870,017 streams on the first day of its release. It became the only song that rose to the top 10 while shattering the records set by all the new songs released on the same day. In Latin America, where the star is known to be very popular, his new song topped iTunes charts in 17 countries, including Mexico, Brazil, Argentina, Chile, and Peru, within 24 hours of its release.
The track has also became the best selling K-pop song of the year in China, selling more than 16,000 copies in one day. Its music video has surpassed 10 million views on Youtube after only ten hours of its release and has been trending on YouTube for four days straight.
Source (1)