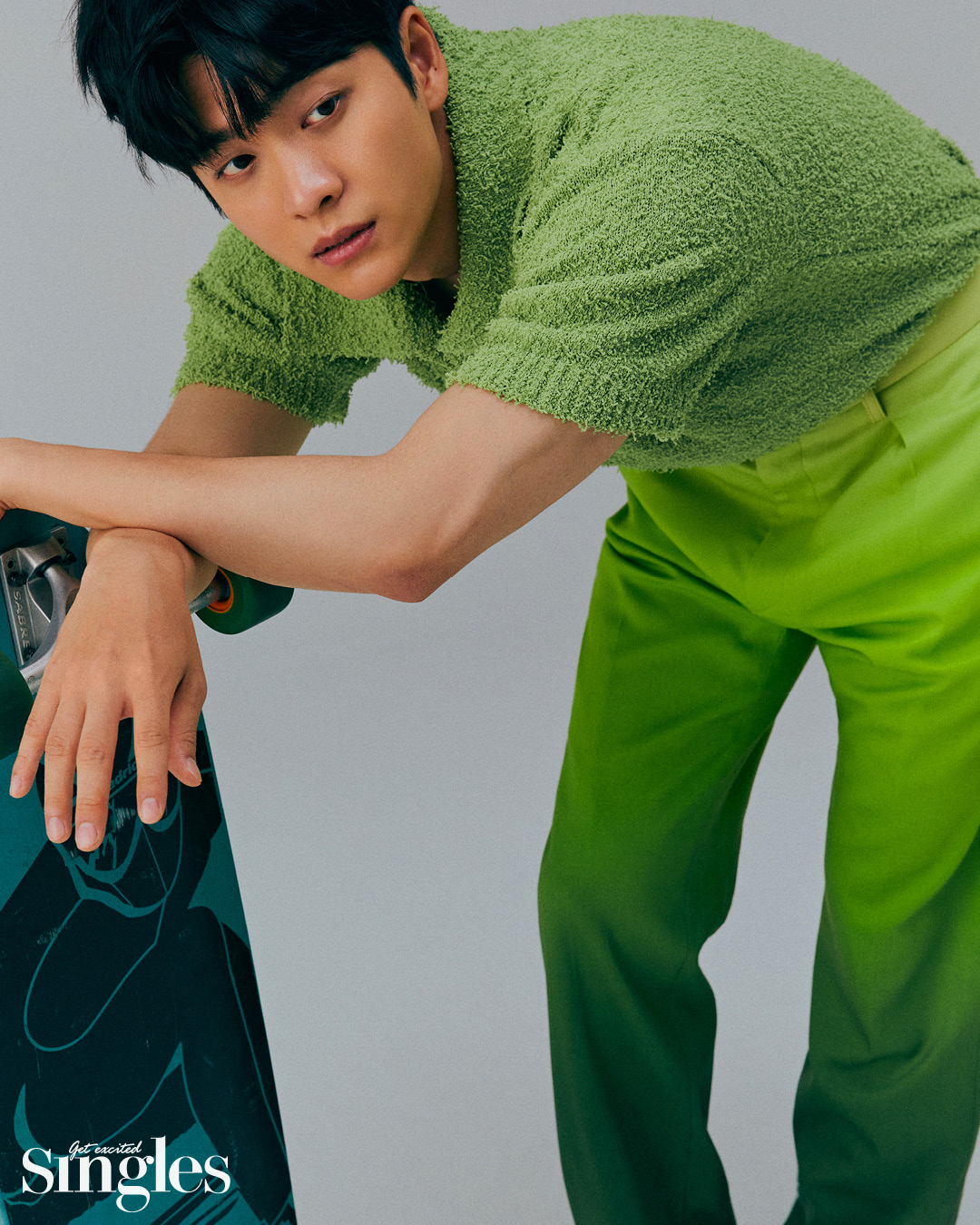 On the 1st, Singles Korea unveiled Kang Tae Oh's green-summer-themed pictorial. The actor showed off his charms surrounded by his favorite color.
Kang Tae Oh is now starring in ENA's drama Extraordinary Attorney Woo. The series follows brilliant attorney Woo Young Woo as she tackles challenges in the courtroom and beyond as a newbie at a top law firm and a woman on the autism spectrum. In the drama, the actor plays Lee Jun Ho, a Legal Affairs and Litigation Team staff member and Attorney Woo's partner.
"I think the right expression is warm and refreshing," the actor shared. "When I first read the scripts, that's what I felt, so I really wanted to join the drama." For Kang Tae Oh, the role of Lee Jun Ho was challenging. "I had to mentally root for Young Woo's worries with just my eyes and little reactions. This character didn't require fancy performance, so it was tougher. So I put a lot of effort into expressing the things I had prepared in a restrained manner."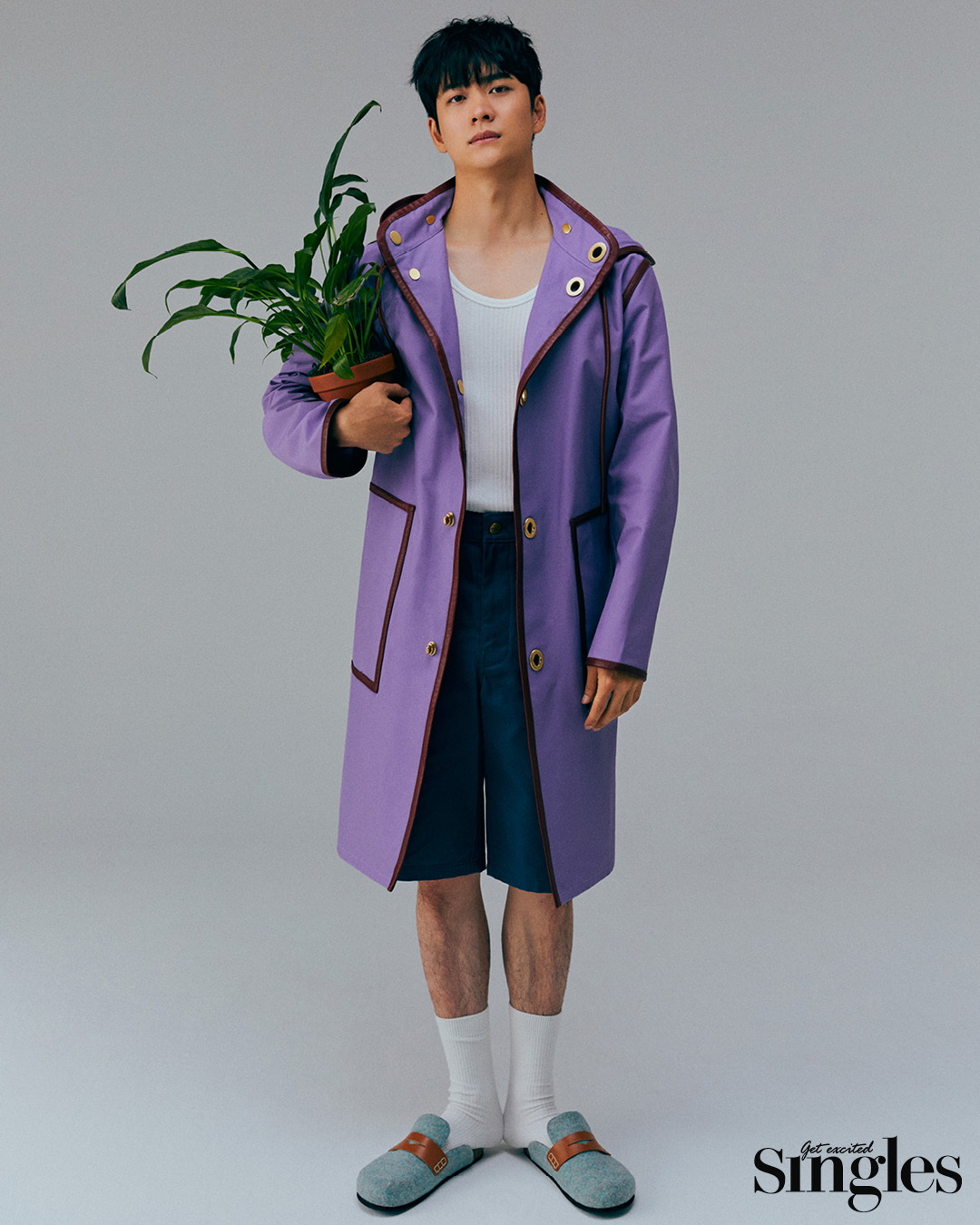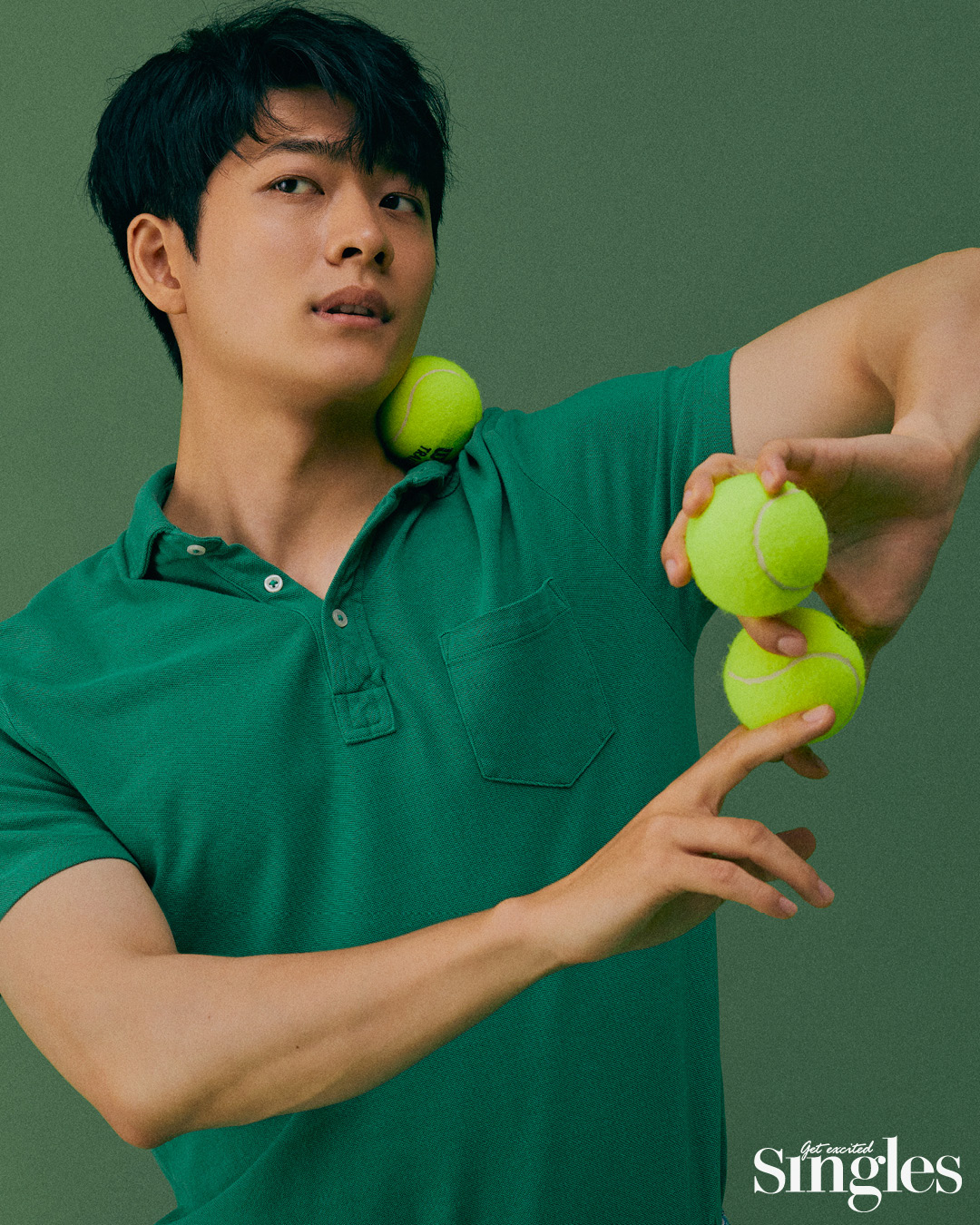 Having debuted in the 2013 web drama After School: Lucky or Not, Kang Tae Oh is already celebrating his 10th debut anniversary. "I still have so much to learn from," the actor said. "Regardless of the size of the role I play, I feel the same weight and responsibility. I always try to communicate on the field. Finding solutions in conversations with the director and the fellow actors is a meaningful experience."
Meanwhile, Extraordinary Attorney Woo airs every Wednesday and Thursday at 9 pm on ENA. You can also view the series on Netflix.
Source (1)