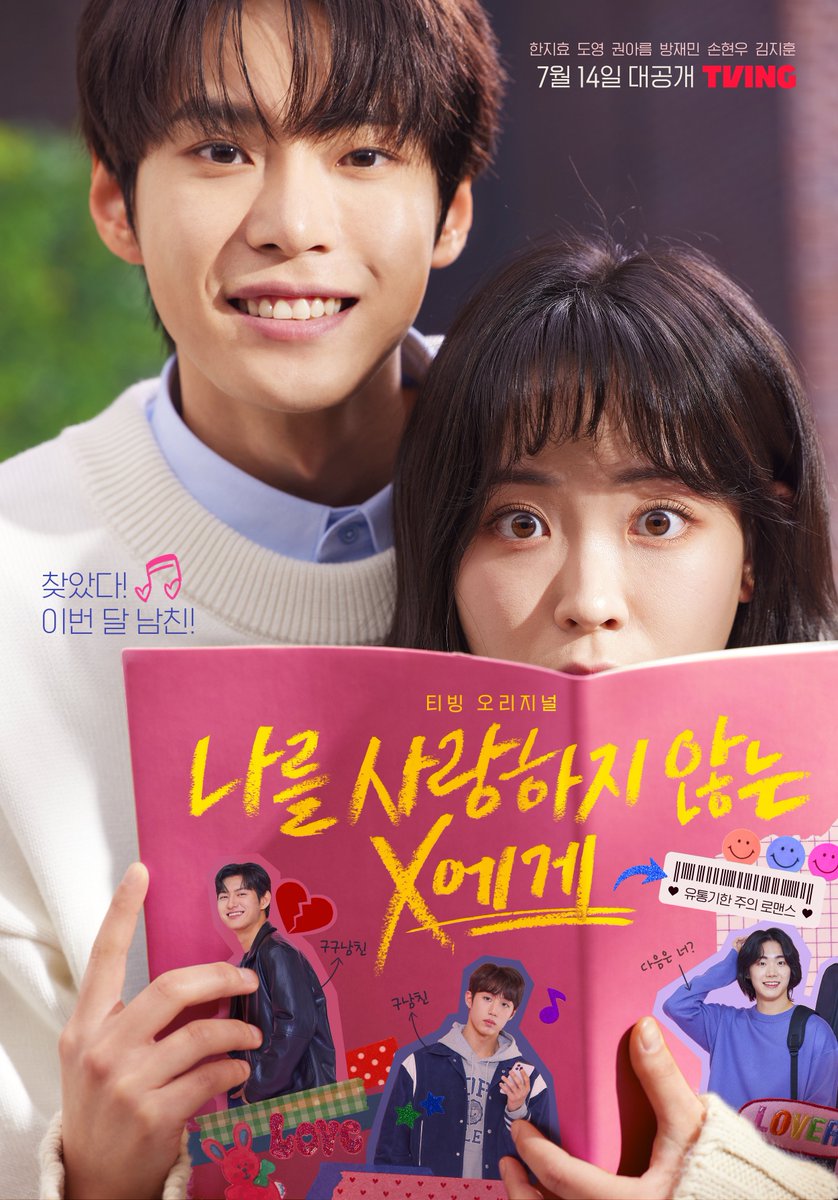 Upcoming TVING drama To X Who Doesn't Love Me (literal title) recently dropped its main poster of NCT's Doyoung and Han Ji Hyo.
The new drama is about a magical journal that can make anyone fall in love with someone for a month. When shy music student Seo Hee Soo (played by Han Ji Hyo) stumbles upon the journal, she becomes entangled with multiple men, including her guy friend Jung Shi Ho (NCT's Doyoung).
The newly released poster captures Jung Shi Ho standing next to Seo Hee Soo holding the mysterious notepad. It raises viewers' curiosity about how the story will pan out as Hee Soo looks surprised while Shi Ho beams brightly. Anticipations are high about who will become her next month's lover among the three men — Kim Kang Wook (Son Hyun Woo), Park Jun Young (Kim Ji Hoon), and Kim Do Bin (Bang Jae Min) — tagged with 'last month,' 'this month' and 'next month.'
Ahead of the premiere, an official from the TVING Content Business team, said, "This upcoming drama is a fantasy romance that many young adults can relate to. Please look forward to the heart-fluttering love story that stimulates your curiosity."
To X Who Doesn't Love Me will premiere on July 14th.
Source (1)