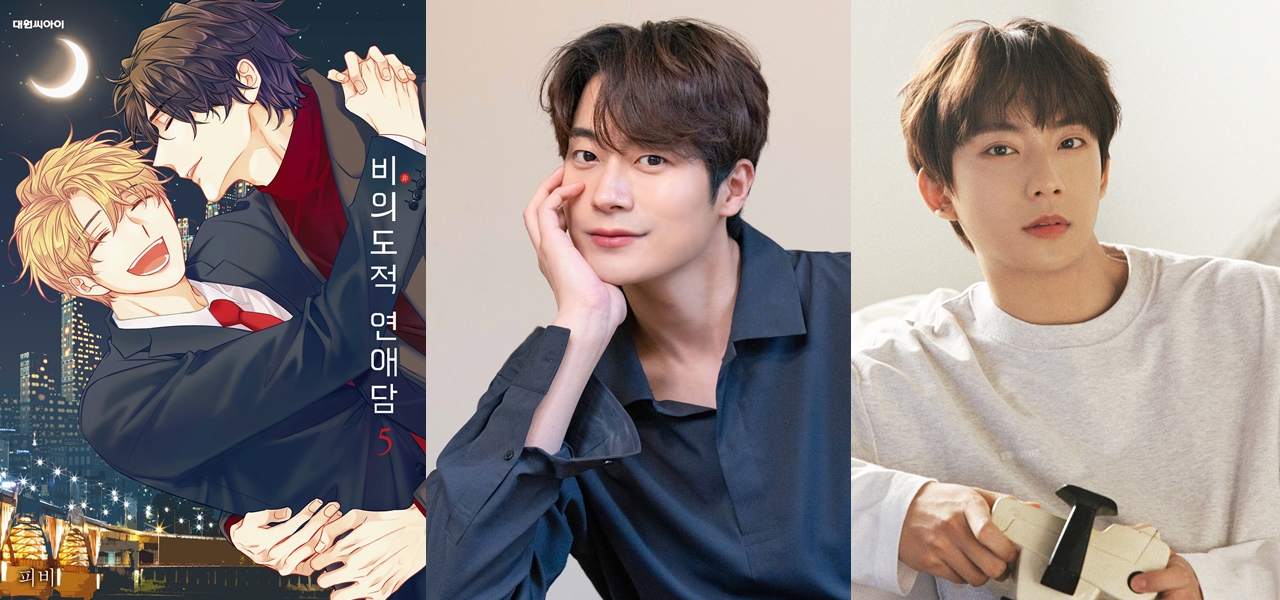 Cha Seo Won and Gongchan will be starring in a new BL drama, Unintentional Love Story (literal title).
Based on Phoebe's popular manhwa of the same name, the new rom-com tells the story of two men who discover true love in a fake relationship that began with lies.
Cha Seo Won will play a genius ceramic artist named Yoon Tae Joon who suddenly vanishes into thin air. Tae Joon is a sweet, loving person who has a soft side although sometimes people view him as an icy individual.
The actor has starred in many drama series, including KBS' Liver or Die, tvN's Miss Lee, and MBC's The Second Husband. In addition, he received great love from viewers after showing his down-to-earth side on MBC's Home Alone and earned a cute nickname called 'Nangto.'
Gongchan will play Ji Won Young, an administrative staff member who has to win the heart of the chairman's favorite artist Yoon Tae Joon in order to return to his work. He is a cheerful and bubbly person who helps people and is popular among his peers. When he is put at risk of being laid off, he meets Yoon Tae Joon.
After debuting as a member of B1A4 in 2011, the idol has starred in various web dramas, such as Delicious Love, To My Name, and Lonely Enough to Love.
Unintentional Love Story will drop in the second half of 2022.
Source (1)