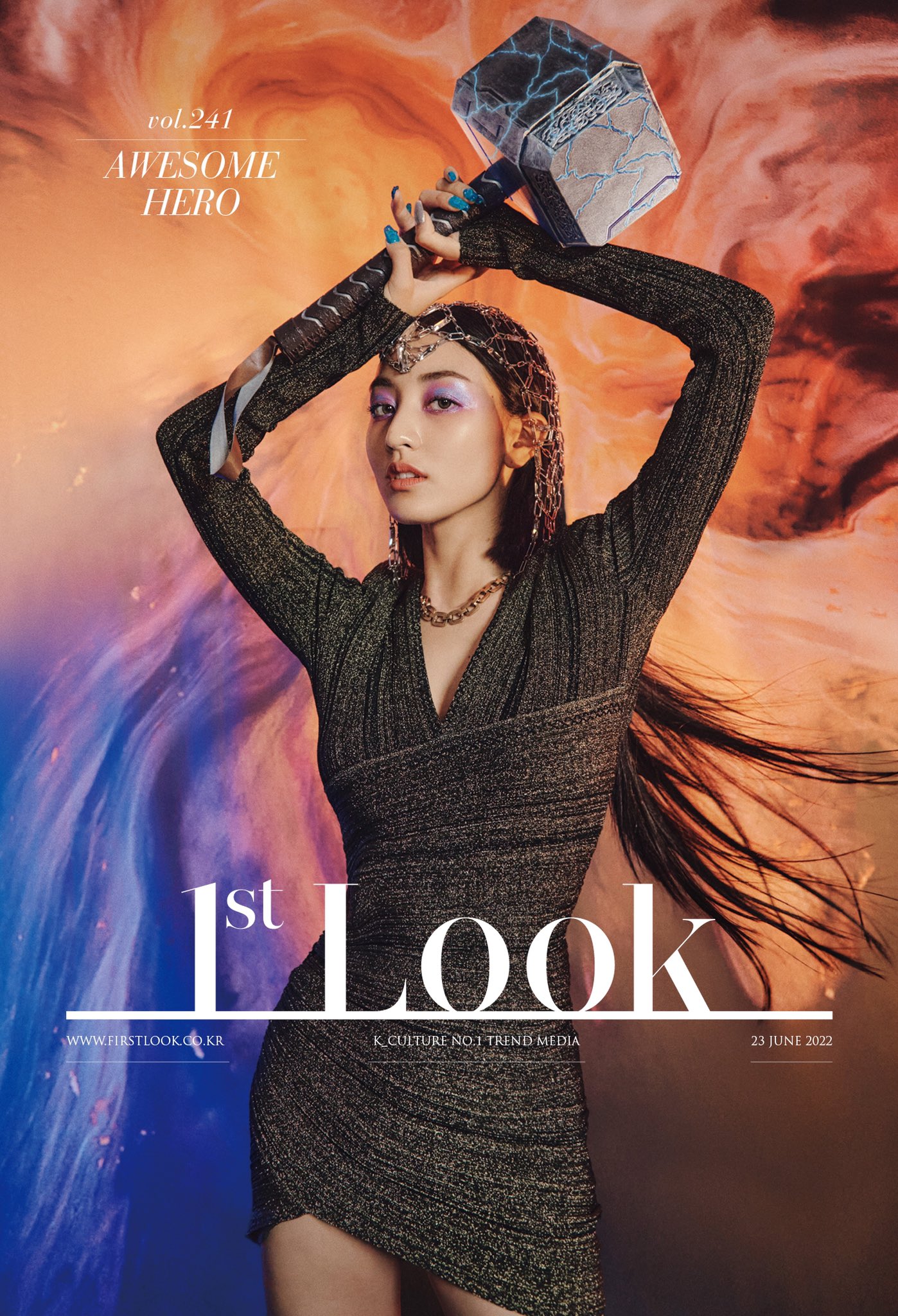 TWICE's Jihyo transformer into the Mighty Thor.
On the 24th, Disney Korea released a concept pictorial in homage to the powerful new superhero Mighty Thor of Marvel with TWICE's Jihyo and the movie Thor: Love and Thunder.
In the released pictorial, TWICE's Jihyo radiated her charisma against the backdrop of the trendy comics-themed background. The copy "AWESOME HERO" catches the eye. Holding the Mjolnir, the symbol of Mighty Thor, Jihyo reminds us of the overwhelming presence of Mighty Thor who became a godly protector and a new hero.
"Among all the MCU heroes, I like Thor the most," said Jihyo. "I pulled out the confidence and dignity within me. I thought that Mighty Thor has her own strength, and I tried to add my own interpretation to her."
Meanwhile, Thor: Love and Thunder follows Thor's fight with Gorr the God Butcher, who intends to make the gods extinct, with the help of Valkyrie, Korg, and ex-girlfriend Jane Foster who is now the Mighty Thor.
Source (1)