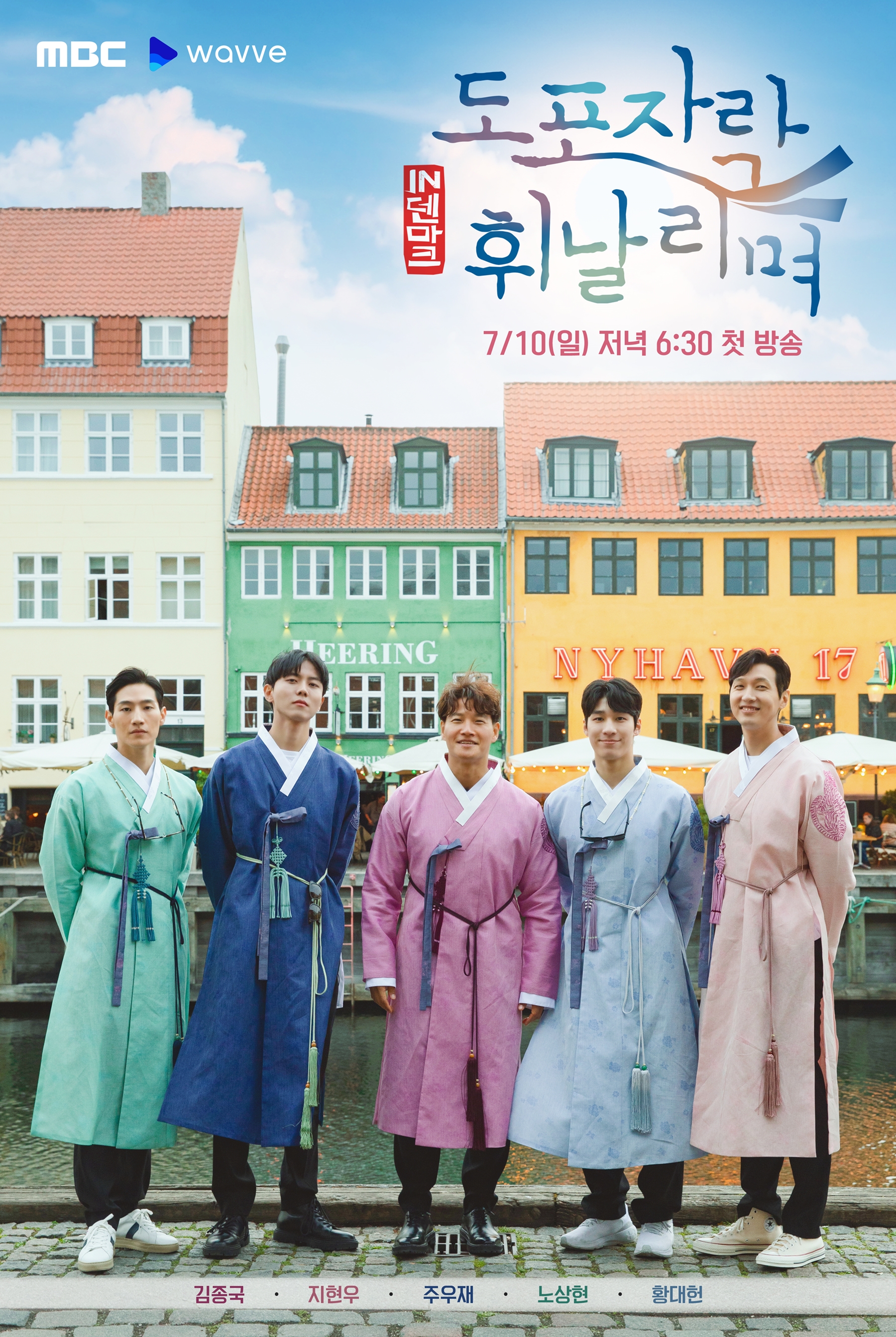 New variety show Fluttering the Overcoat Hems recently released its picturesque main poster, making many viewers get hyped about the upcoming show.
Helmed by producer Hwang Ji Young of MBC's Home Alone, the new reality TV show tells the unique story of five Korean stars as they travel around the world to introduce traditional Korean products to locals.
The newly released poster includes Kim Jong Kook, Ji Hyun Woo, Joo Woo Jae, Noh Sang Hyun, and Hwang Dae Heon looking flawless in their traditional Korean robes against an exotic scenery.
Reports say that some locals mistook the cast members for K-pop idols as they walked in the streets of Nyhavn in Korean traditional clothes.
Fluttering the Overcoat Hems will premiere on July 10th at 6:30 PM.
Source (1)