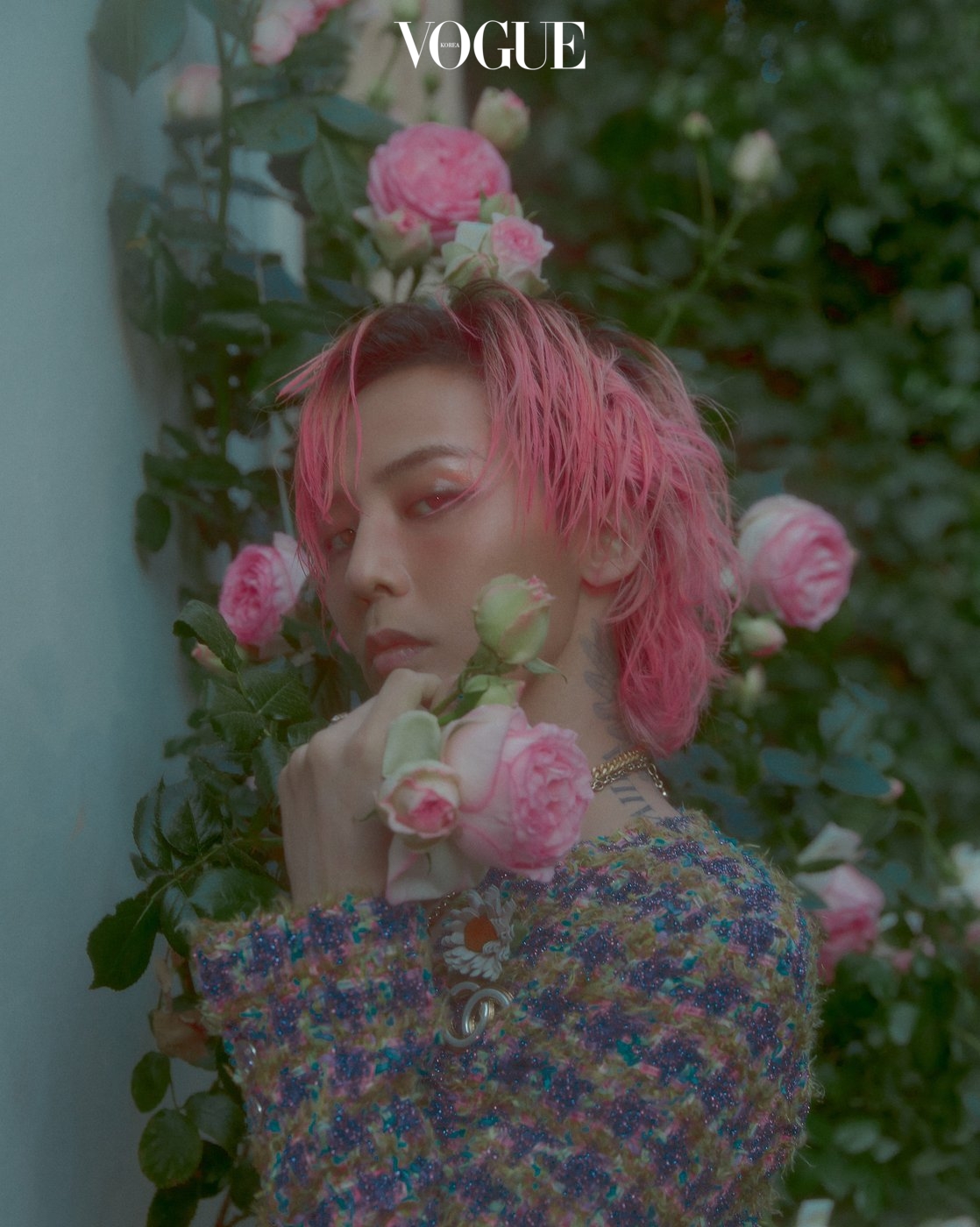 G-Dragon dressed up in genderless outfits for Vogue Korea.
One month after the photoshoot in Paris, the artist provided thoughtful, understated answers to Vogue's questions in a voice recording. "I get to listen to and admire the creations of artists around the world," G-Dragon shared. "That's such a great privilege and such a pleasure. I have an appreciation for so much that I've encountered, so I can't narrow it down to what's fresh and interesting. It's all good."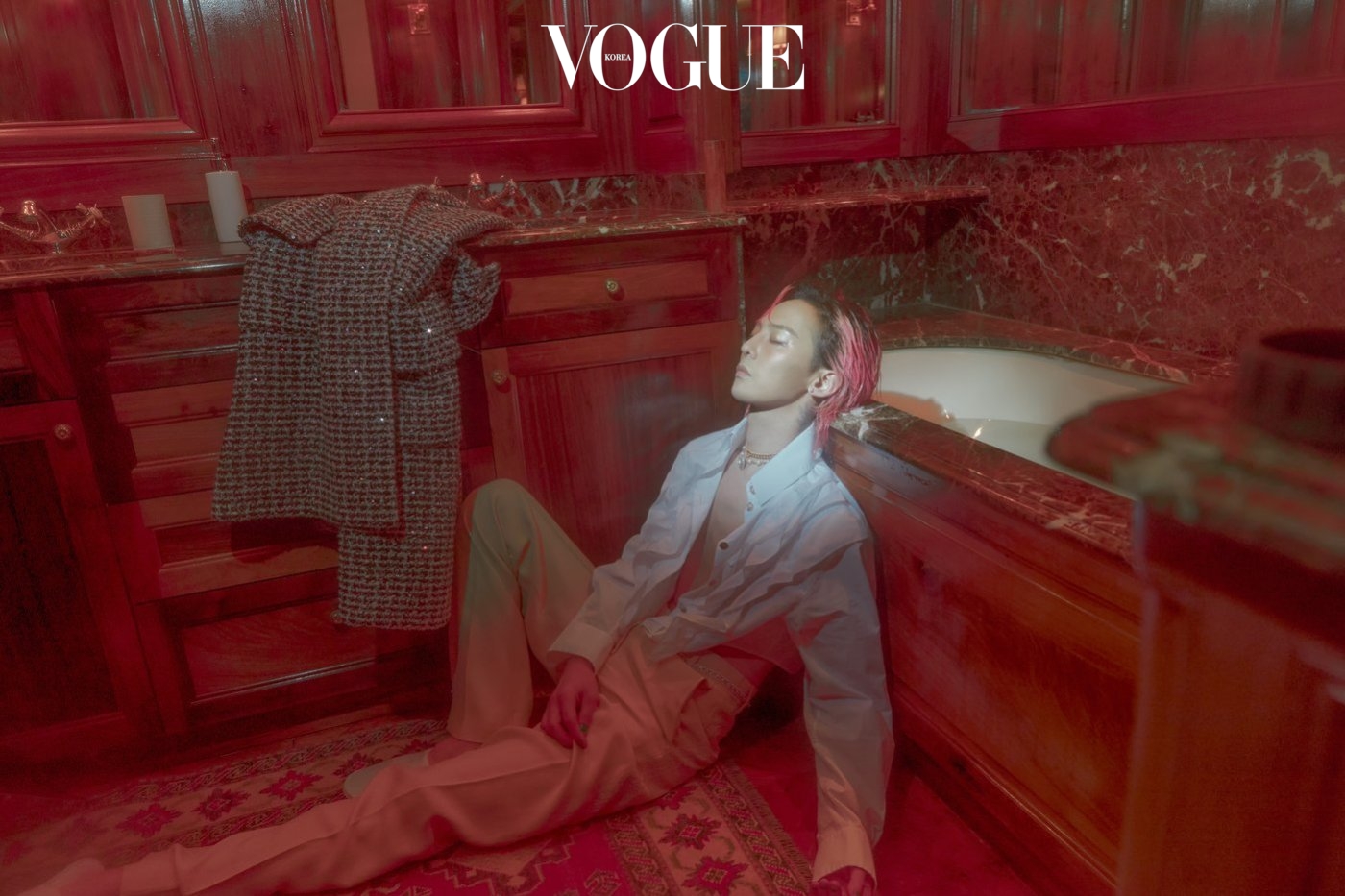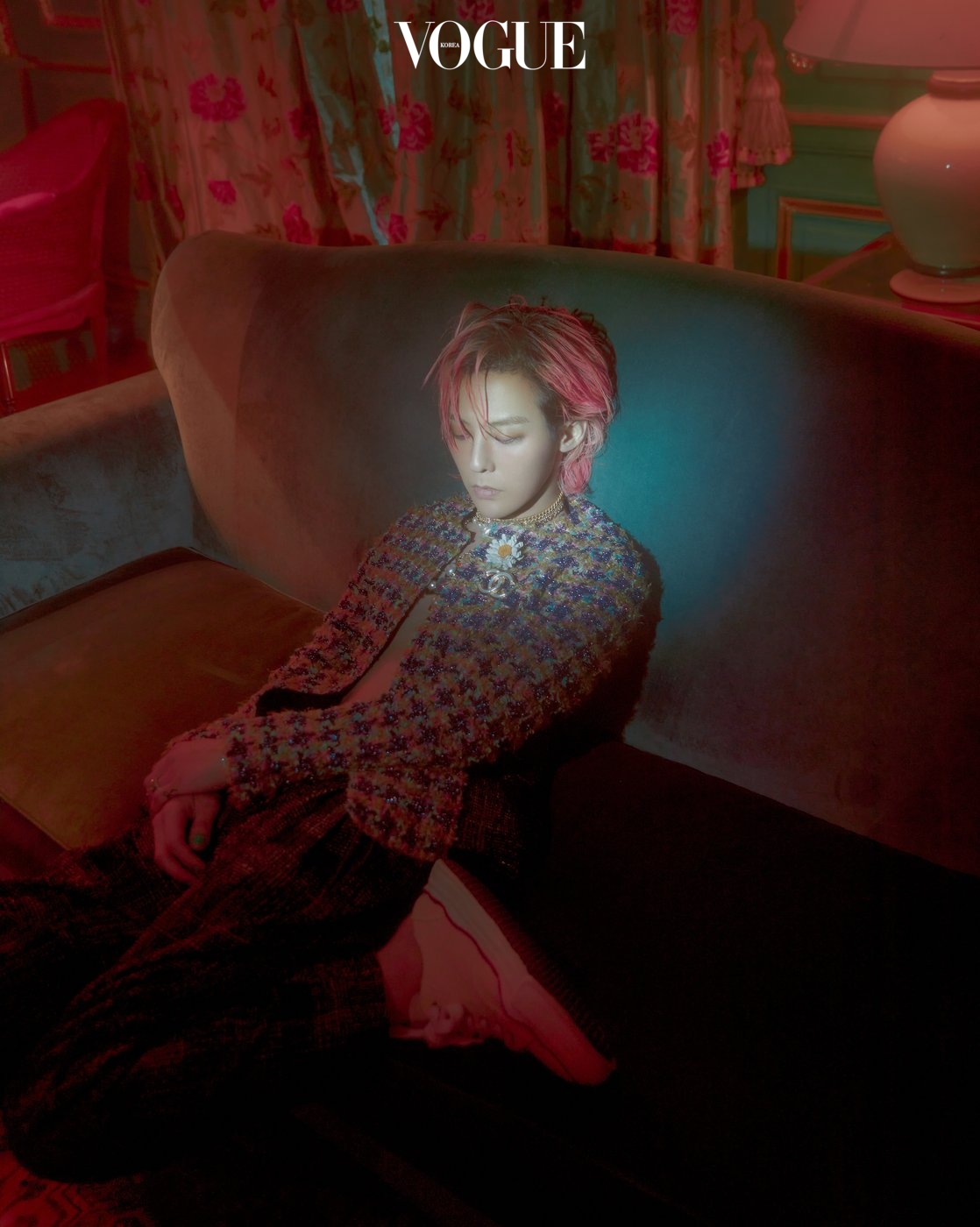 As one of the hottest stars in the K-pop scene, his interest has always been a hot topic. Then what has he been into lately? "I've been reading a lot lately. And I've been watching at least two movies a day. I enjoy reading and taking in new inspiration," he answered.
"Honestly, I'm just as curious about my own interests as everyone else (laughs)," he added, making fans wonder if he was talking about his breakup rumors with BLACKPINK's Jennie. "Curiosity is an important part of who I am, and this world has so much to be curious about. And over time, I've found my curiosity broadening and my thoughts on art becoming more multifaceted."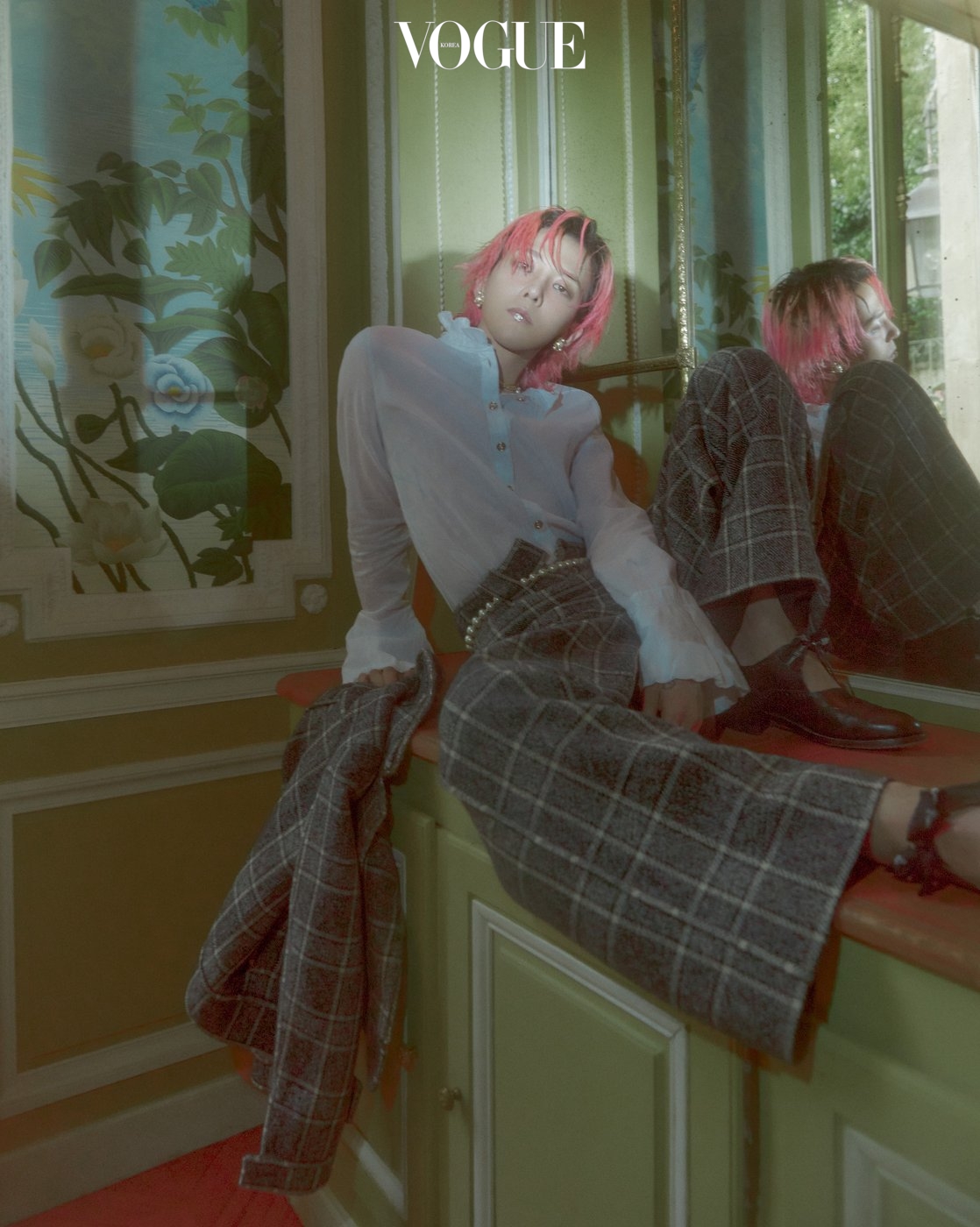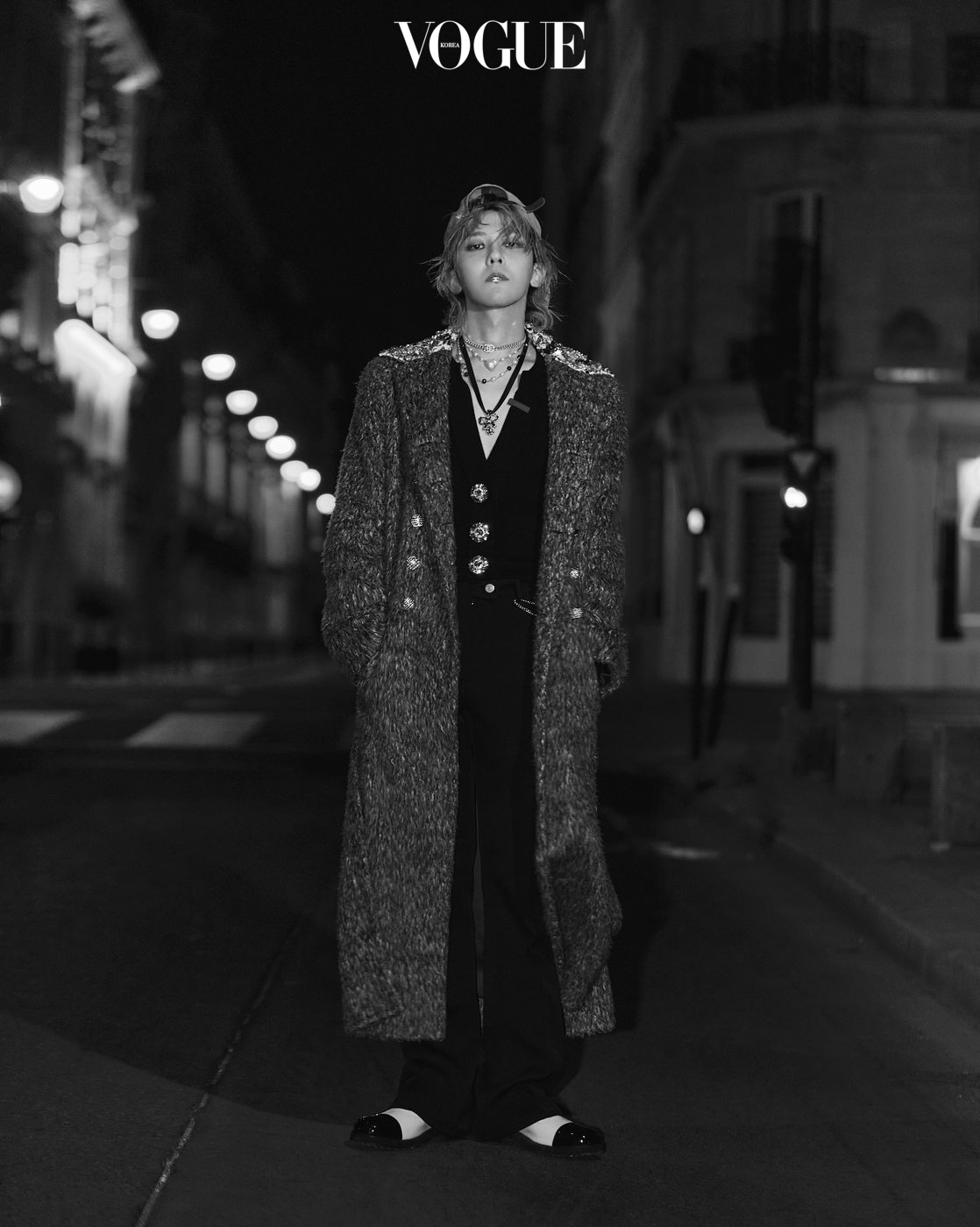 To the question of what's his driving force, G-Dragon gave a thoughtful answer. "I would say that it changes from moment to moment," he replied. "But as an individual, Jiyong Kwon is driven by dreams and values. As an artist, G-DRAGON is empowered and nourished by the fans. I got to where I am through music, and I'll continue making music because of all the people who've repaid my efforts with love."
He continued, "I'm a pop musician, so I have to pay close attention to pop trends. That said, I want to clarify that I'm less concerned with trends than with what fans are into — having conversations with them and vibing together. I stay tuned in to pop, and I need to stay aware and educated about current issues with pop. In this way, I can stay motivated and absorb influences. I'm genuinely curious about what's happening here and now. I think I have a deeply ingrained ability to read trends and vibes."
Source (1)