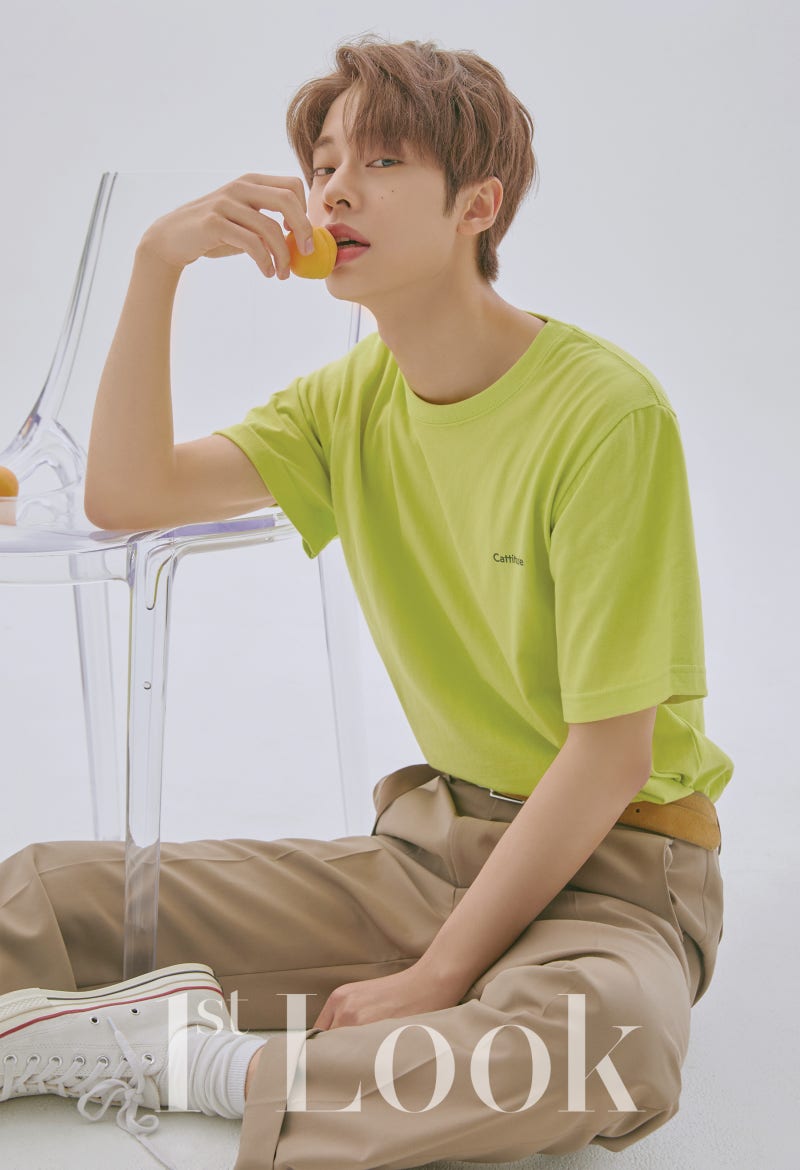 AB6IX's label has denied Kim Dong Hyun's dating rumors.
On the 6th, Kim Dong Hyun's dating rumors have swept online communities. A writer posted photos and videos taken the day before, claiming that he had seen AB6IX's Kim Dong Hyun with his girlfriend in Apgujeong. The photo showed a man presumed to be Kim Donghyun wrapping his hand around a woman's waist.
In particular, the outfit the man was wearing in the photo was the same as the one Kim Dong Hyun wore on his way to the fan meeting earlier that day, further escalating the rumors.
On the 7th, Brand New Music explained, "The woman is one of Kim Dong Hyun's hometown friends. Kim Dong Hyun attended the dinner appointment that his hometown friends had set up in Seoul. He was just escorting one of them to the taxi." The label continued, "They are definitely not in a relationship. She's one person he met with during the hangout."
However, despite the label's explanation, the suspicions are still growing.
Meanwhile, AB6IX will be hosting a global fan meeting tour in Tokyo, New York, Atlanta, Chicago, Dallas, Seattle, and Los Angeles until July 1st.
Source (1)