Edited by Yoon
Translated by Ashtyn Lee
There's no such exciting event as concerts that keep global fans on their toes. No matter how good the singing and performances are, watching video records and watching live on-site are very different. A concert hall with deceptively good sound systems lets people listen to the singer's clear and crisp voice at the highest volume without distortion. Furthermore, the colorful stage production with various concepts creates a strong desire in both fans and singers for a live performance. So, without further ado, let's take a look at four of the artists who became hugely successful in the K-POP scene.
H.O.T. Who Started the Korean Pop Culture
H.O.T., widely known as one of the initial K-pop artists, has spawned numerous fan cultures. It's also not a stretch to say that many Kpop fan-inspired items like lightsticks (or glow sticks), balloons, and fan merchandise all started with H.O.T. The group also has many jaw-dropping concert records.
H.O.T.'s third performance, 1999 LIVE IN SEOUL, was the first exclusive concert held by Korean singers in the main Olympic Stadium in Seoul. International singers such as Michael Jackson have performed at the stadium, but the tickets have never been sold out. However, when H.O.T. had their concerts at the same hall, all tickets were sold out, with a record-breaking attendance of 45,000 people rushing to the stadium.
The group had the 2018 Forever High-five of Teenagers Concert, which became a big sensation as they reunited for the first time in 17 years at the Olympic Stadium in Seoul. Through this concert, they achieved another record-breaking attendance of 100,000 people filling up the concert hall. H.O.T. is the only band in South Korea that has ever broken a single-day concert attendance record of an estimated 100,000 people packing into the Olympic Stadium. 
Girls' Generation Who Showed the Power of Girl Groups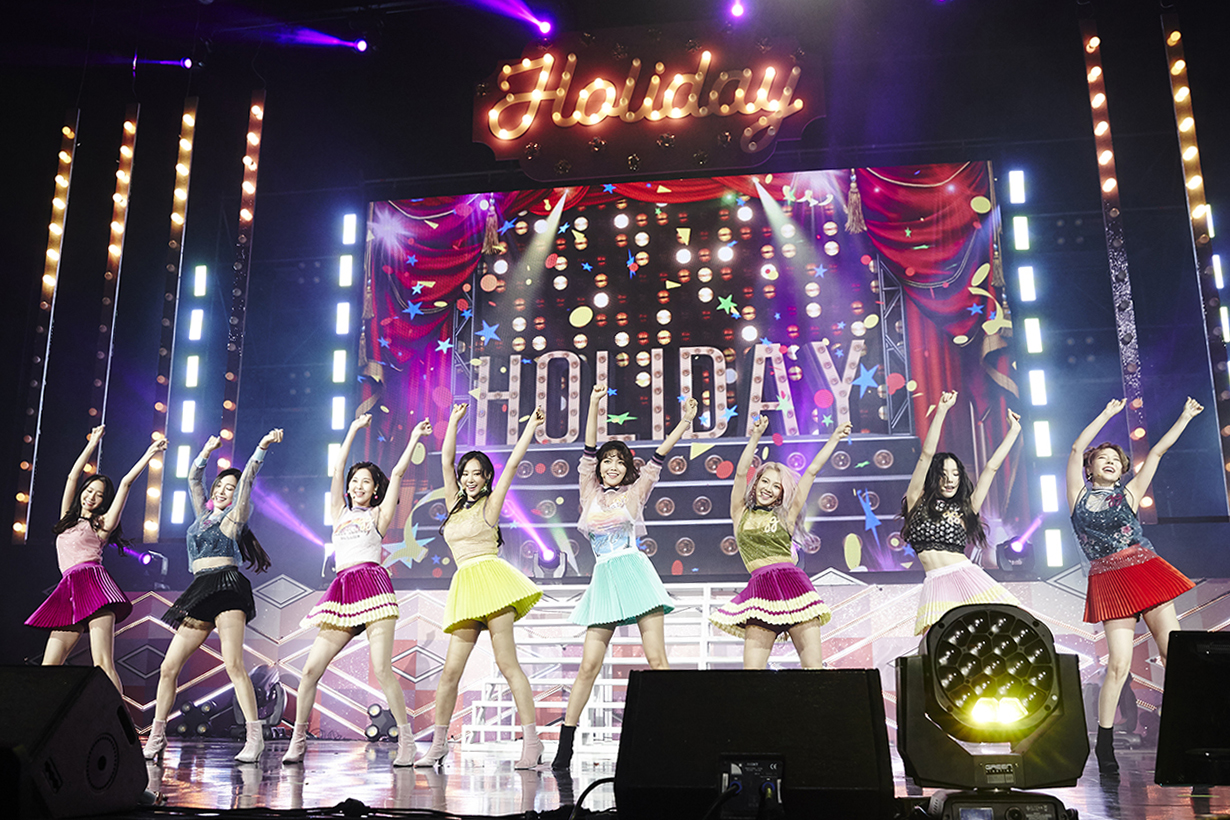 Girls' Generation, one of the most legendary second-generation female groups, had more fans and higher sales records than those of boy groups' during their heyday. Girl groups tend to have smaller fan bases than boy groups have, and it makes them difficult to hold exclusive concerts. Girls Generation, however, held their first single concert just two years after their debut and soon had their Arena Tour in Japan and a World Tour around the globe.
The 2013 Girls' Generation II ~Girls&Peace~ Japan 2nd Tour drew the largest audience in Japan's history as a single tour held by a K-pop girl group. The LOVE&PEACE 3rd Tour earned the group the fourth-highest revenue in K-POP girl groups' history. Girls' Generation performed 92 times in front of approximately 1,129,000 people between 2009 and 2016 and broke the record for gathering the largest audience as female K-pop artists.
BTS Who Overcame the Pandemic
Live performances were mostly put on hold due to the spread of COVID-19. The same went for BTS. BTS held their offline concert, BTS PERMISSION TO DANCE ON STAGE – SEOUL, in March. This was their first concert held in South Korea after two years and six months, following their October 2019 World Tour in Seoul.
Only 22.9 percent of the total seats were available for fans to use to prevent the spread of coronavirus. And instead of shouting, fans were only allowed to use 'clappers,' cheering tools to root for their favorite singers. Despite many restrictions, online streaming and live viewing let fans participate in the event, and more than 2,465,000 people around the world watched the performance. Furthermore, the concert was streamed live in 3,711 different movie theaters around the globe, reaching the highest ever global audience as an "Event Cinema" (a live broadcast of content other than movies) in less than seven days.
In spite of all the hardships, BTS created a desirable culture where music-loving fans can safely enjoy their concerts.
TWICE, One of the Most Promising K-pop Acts
TWICE is a girl group that opened the third generation for K-POP girl groups, and they are known for their incredible popularity and massive fandom. Because the team includes three Japanese members, their presence in the Japanese market is astonishingly strong.
TWICE held their TWICE DOME TOUR called #Dreamday in 2019 and broke the record as the fastest non-Japanese group to have a concert in Tokyo Dome. Kara and Girls' Generation were the first girl groups to hold their concerts in Tokyo Dome, but TWICE became the first foreign female artists in history to hold a two-day concert at Tokyo Dome. 
Through TWICE 4TH WORLD TOUR 'III' in 2021, TWICE became the second K-pop girl group to hold their fourth exclusive solo concert following Girls' Generation. During the tour, they visited Korea, the United States and Japan. As for the Tokyo Dome concert, they made a historical feat by adding a third date to their initial two-night concert and became the fourth artists to perform at the venue for three days in a row after TVXQ, JYJ, and BIGBANG. Further, TWICE is only the second female artists overall to hold a three-day concert at Japan's Tokyo Dome, after the Japanese girl group AKB48. The U.S. tour also drew over 100,000 people, making them the first K-POP female artists to have more than two arena tours in the country. TWICE is currently on an extensive tour and it tells that they have a bright future ahead of them.
Editor Yoon: I love music, especially K-POP, and I dream of becoming an A&R person, lyricist, artist, etc. I will cover various articles, including song reviews, artist reviews, and K-pop market analysis.