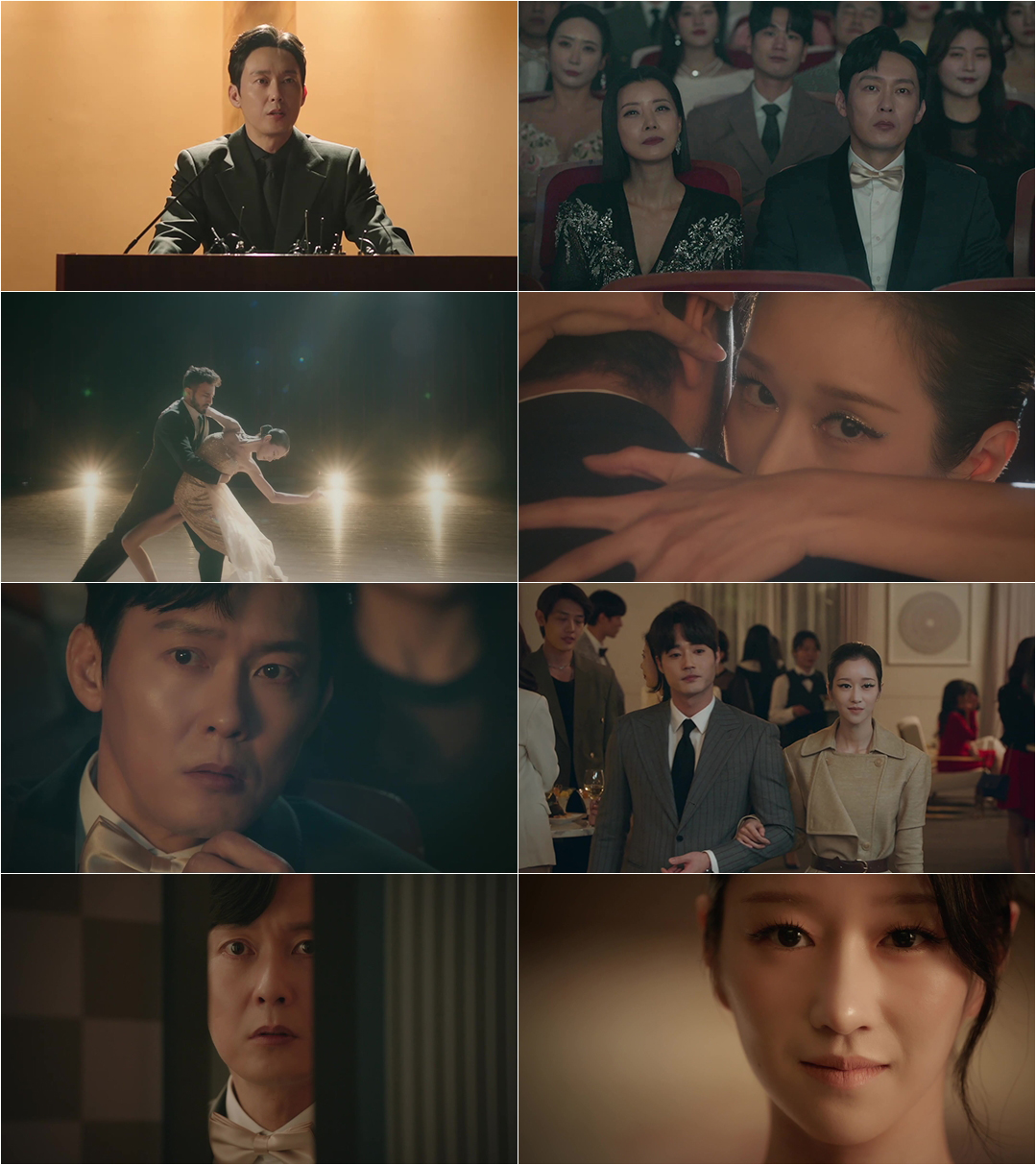 Episode one of tvN's new Wed-Thursday drama Eve showed a shocking love scene between Seo Ye Ji and Lee Ha Yool.
The first episode briefly featured how Lee Rael (played by Seo Ye Ji) tried to take down Kang Yoon Kyum (Park Byung Eun) in the past by luring him into her bed. The CEO of megacorporation LY Group took the heat for his affair, and his wife, Han So Ra (Yoo Sun), got furious over her husband's sudden scandal.
The story then flashed back to how Rael first came across Yoon Kyum. Three months earlier, she met him at her daughter's kindergarten, Lyan Preschool. He quickly fell in love with her as she performed an enchantingly beautiful tango at his charity party, so he followed her to give her the hairpin that she had intentionally dropped in front of him.
Noticing that he was following her, she deliberately took her husband and made out with him in a waiting room. She went, "The passionate energy of the music just turned me on." Eventually, Yoon Kyum spotted them passionately making love while Rael gave him a faint sneer of satisfaction.
Viewers responded enthusiastically to the passionate love scene in the first episode of the drama. Viewers left comments like, "Isn't it too much for a drama rated 15+?," "Is it even possible to air such a scene on a TV drama?," "This should get re-rated," and "Seo Ye Ji seems so determined," on various online communities.
Source (1)